US$1million real-world race drive on the line for World's Fastest Gamer finalists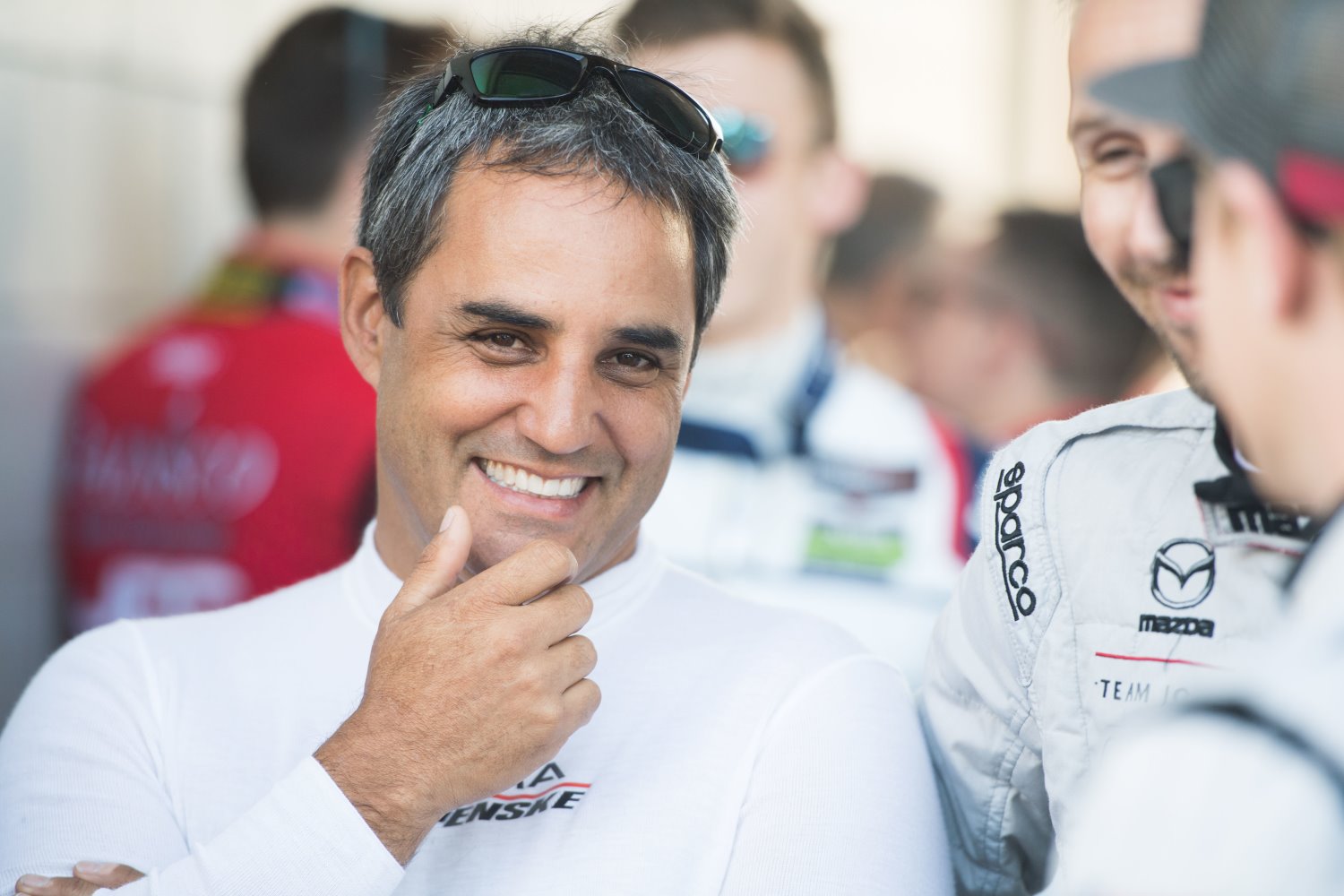 Juan Montoya
LOS ANGELES, CA – Ten esports racers will kick off a 12-day elimination battle on Saturday to find the winning gamer who to become a full-time real-world racing driver in 2020 thanks to World's Fastest Gamer.
Coming from PC, console, and mobile gaming, the ten gamers will compete for the prize of a lifetime valued at more than US$1 million.
Former gamer and current Japanese Super GT Championship racer Jann Mardenborough plus World's Fastest Gamer season one winner Rudy van Buren will lead the two teams of games alongside the head judge—two-time Indy 500 winner and newly-crowned IMSA WeatherTech SportsCar Championship title-winner Juan Pablo Montoya.
The trio will determine which finalist will win the coveted prize—a real-world full-time drive in GT competition around the world in 2020.
The 12-day USA west-coast tour will take the finalists to legendary race tracks, including WeatherTech Raceway Laguna Seca; through some of the state's most scenic vistas; in bustling cities and even to a few surprise yet-to-be-announced locations.
Each location will present a unique challenge to the gamers and will inform Mardenborough, van Buren and Montoya, which of them is best equipped for the job.
"We're really excited to get this season of World's Fastest Gamer underway." competition founder and Millennial Esports President and CEO, Darren Cox, said.
"There are ten amazing finalists and one fantastic prize on the line. It will be hard to determine just who has what it takes, but I think the tests we have set up over the 12 days will help us zero in on who will be earning the US$1 million real-world race drive.
"It's not going to be easy for these guys, they'll have to take on tough tracks like Laguna Seca and The Thermal Club, as well as gaming events in different parts of the state. And, we've still got a few surprise locations up our sleeves that will keep them on their toes.
"After the tour, we know our World's Fastest Gamer season two winner will be quick in the simulator and in real-world cars, they'll be adaptable, good at giving feedback and in top shape to challenge for results in top-level GT competition."
The competition bridges the gap between virtual and real-world racing by bringing the top racing gamers together to crowned the world's fastest, regardless of platform. The competition showcases the best of the best from iRacing, Forza Motorsport, rFactor2, Project Cars, Gear.Club, Gran Turismo and Assetto Corsa.
Upon their arrival in California, the ten finalists will be split up into two teams. The blue team, headed by Mardenborough, will consist of Mitchell De Jong, Sebastian Job, Max Benecke, Kamil Pawlowski, and Jonathan Wong. While James Baldwin, Aurelien Mallett, Erhan Jajovski, Fabian Portilla, and Riley Gerster will comprise van Buren's orange team.
Despite his experience as the winner of season one, Rudy van Buren is not going to take it easy on any of the gamers in this year's World's Fastest Gamer competition.
"I remember with WFG series one; it was like a pressure cooker. Everything came together, and you needed to perform even if weren't comfortable in certain areas," van Buren said.
"The judges played quite a role as well, putting the pressure on and getting us in full stress mode to see how we coped. This year it will be Jann and I in that role, and we also have Juan Pablo. He is like everyone's hero with an incredible racing record, so it will be interesting to see how they do knowing he is watching."
Even though they're leading separate teams, van Buren and Mardenborough are looking for similar things in who they think will take home the title of World's Fastest Gamer at the end of the 12 days.