Frijns retains the top spot on day two, Envision Virgin dominate testing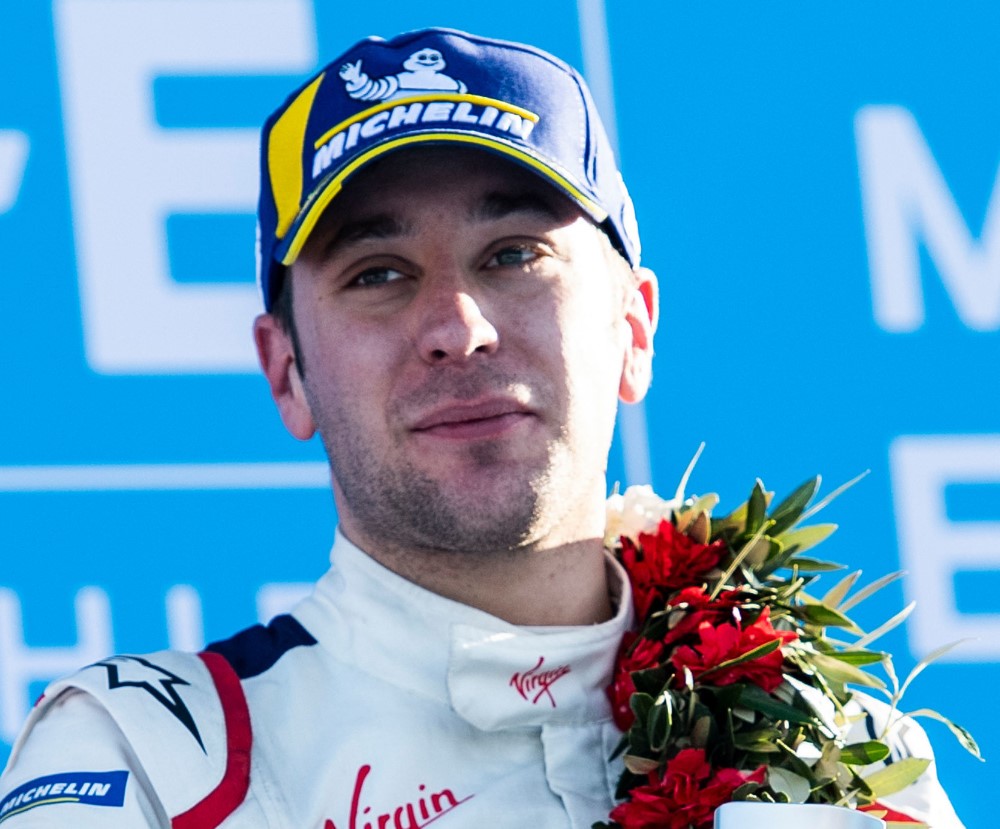 Robin Frijns
Envision Virgin Racing's Robin Frijns retained his top spot on day two of testing, after setting an unbeaten 1:15.377 lap in the morning. With Bird fastest on day one, the British racing squad have dominated testing so far despite being one of two customer teams this season.
Following Frijns, the running remained the same as the morning with the next seven drivers failing to top their times set earlier in the day. Reigning champion Jean-Eric Vergne was the first to top his time from the morning but still only finished the day 12th fastest.
Once again, Mercedes' new hire Nyck de Vires returned to the garage early in the afternoon session, failing to set a time. The rookie has suffered technical issues since the first day of testing and also collided with the chicane during the morning session.
With the majority of the grid heading out for a pre-season race simulation run, it was Mercedes-Benz EQ driver Stoffel Vandoorne who finished first behind the wheel of his new Silver Arrow 01. Only TAG Heuer Porsche's Andre Lotterer remained in the pits.
With normal testing resumed, the afternoon ran with fewer incidents than the morning, with all but Envision Virgin Racing's Sam Bird making around the chicane in one piece. The British driver, who went fastest in the first day of testing, clipped the chicane damaging the front left of his car.
Testing will resume on Friday, with the final two sessions taking place in the morning and afternoon.
Wednesday PM Times
| | | | | | | | | |
| --- | --- | --- | --- | --- | --- | --- | --- | --- |
| POS | NO | DRIVER | NAT | TEAM | CAR | TIME | GAP | KPH |
| 1 | 13 | Antonio Felix DA COSTA | PRT | DS TECHEETAH | DS E-TENSE FE20 | 1:15.586 | – – | 147.4 |
| 2 | 51 | James CALADO | GBR | Panasonic Jaguar Racing | Jaguar I-Type IV | 1:15.624 | +0.038 +0.038 | 147.3 |
| 3 | 48 | Edoardo MORTARA | CHE | Venturi Racing | Mercedes Benz EQ Silver Arrow 01 | 1:15.695 | +0.109 +0.071 | 147.1 |
| 4 | 27 | Alexander SIMS | GBR | BMW i ANDRETTI | BMW iFE.20 | 1:15.719 | +0.133 +0.024 | 147.1 |
| 5 | 25 | Jean-Eric VERGNE | FRA | DS TECHEETAH | DS E-TENSE FE20 | 1:15.719 | +0.133 +0.000 | 147.1 |
| 6 | 11 | Lucas DI GRASSI | BRA | Audi Sport Abt Schaeffler | Audi e-tron FE06 | 1:15.750 | +0.164 +0.031 | 147.0 |
| 7 | 28 | Maximilian GÃœNTHER | DEU | BMW i ANDRETTI | BMW iFE.20 | 1:15.818 | +0.232 +0.068 | 146.9 |
| 8 | 23 | Sébastien BUEMI | CHE | Nissan e.dams | Nissan IM02 | 1:15.825 | +0.239 +0.007 | 146.9 |
| 9 | 20 | Mitch EVANS | NZL | Panasonic Jaguar Racing | Jaguar I-Type IV | 1:15.883 | +0.297 +0.058 | 146.8 |
| 10 | 22 | Oliver ROWLAND | GBR | Nissan e.dams | Nissan IM02 | 1:15.972 | +0.386 +0.089 | 146.6 |
| 11 | 36 | Andre LOTTERER | DEU | TAG Heuer Porsche | Porsche 99X Electric | 1:15.974 | +0.388 +0.002 | 146.6 |
| 12 | 6 | Brendon HARTLEY | NZL | GEOX DRAGON | Penske EV-4 | 1:16.049 | +0.463 +0.075 | 146.5 |
| 13 | 7 | Nico MÃœLLER | CHE | GEOX DRAGON | Penske EV-4 | 1:16.062 | +0.476 +0.013 | 146.4 |
| 14 | 4 | Robin FRIJNS | NLD | Envision Virgin Racing | Audi e-tron FE06 | 1:16.066 | +0.480 +0.004 | 146.4 |
| 15 | 66 | Daniel ABT | DEU | Audi Sport Abt Schaeffler | Audi e-tron FE06 | 1:16.115 | +0.529 +0.049 | 146.3 |
| 16 | 94 | Pascal WEHRLEIN | DEU | MAHINDRA RACING | Mahindra M6Electro | 1:16.126 | +0.540 +0.011 | 146.3 |
| 17 | 18 | Neel JANI | CHE | TAG Heuer Porsche | Porsche 99X Electric | 1:16.257 | +0.671 +0.131 | 146.1 |
| 18 | 2 | Sam BIRD | GBR | Envision Virgin Racing | Audi e-tron FE06 | 1:16.276 | +0.690 +0.019 | 146.0 |
| 19 | 5 | Stoffel VANDOORNE | BEL | Mercedes Benz EQ | Mercedes-Benz EQ Silver Arrow 01 | 1:16.278 | +0.692 +0.002 | 146.0 |
| 20 | 64 | Jérôme D'AMBROSIO | BEL | MAHINDRA RACING | Mahindra M6Electro | 1:16.307 | +0.721 +0.029 | 146.0 |
| 21 | 33 | MA Qing Hua | CHN | NIO 333 FE TEAM | NIO FE-005 | 1:18.171 | +2.585 +1.864 | 142.5 |
| 22 | 3 | Oliver TURVEY | GBR | NIO 333 FE TEAM | NIO FE-005 | 3:03.231 | – | 60.8 |
| 23 | 17 | Nick DE VRIES | NLD | Mercedes Benz EQ | Mercedes Benz EQ Silver Arrow 01 | – | – | |
| 24 | 19 | Felipe MASSA | BRA | Venturi Racing | Mercedes Benz EQ Silver Arrow 01 | – | – | |