Elon Musk says Porsche-beating Tesla seen on racetrack will go into production by summer 2020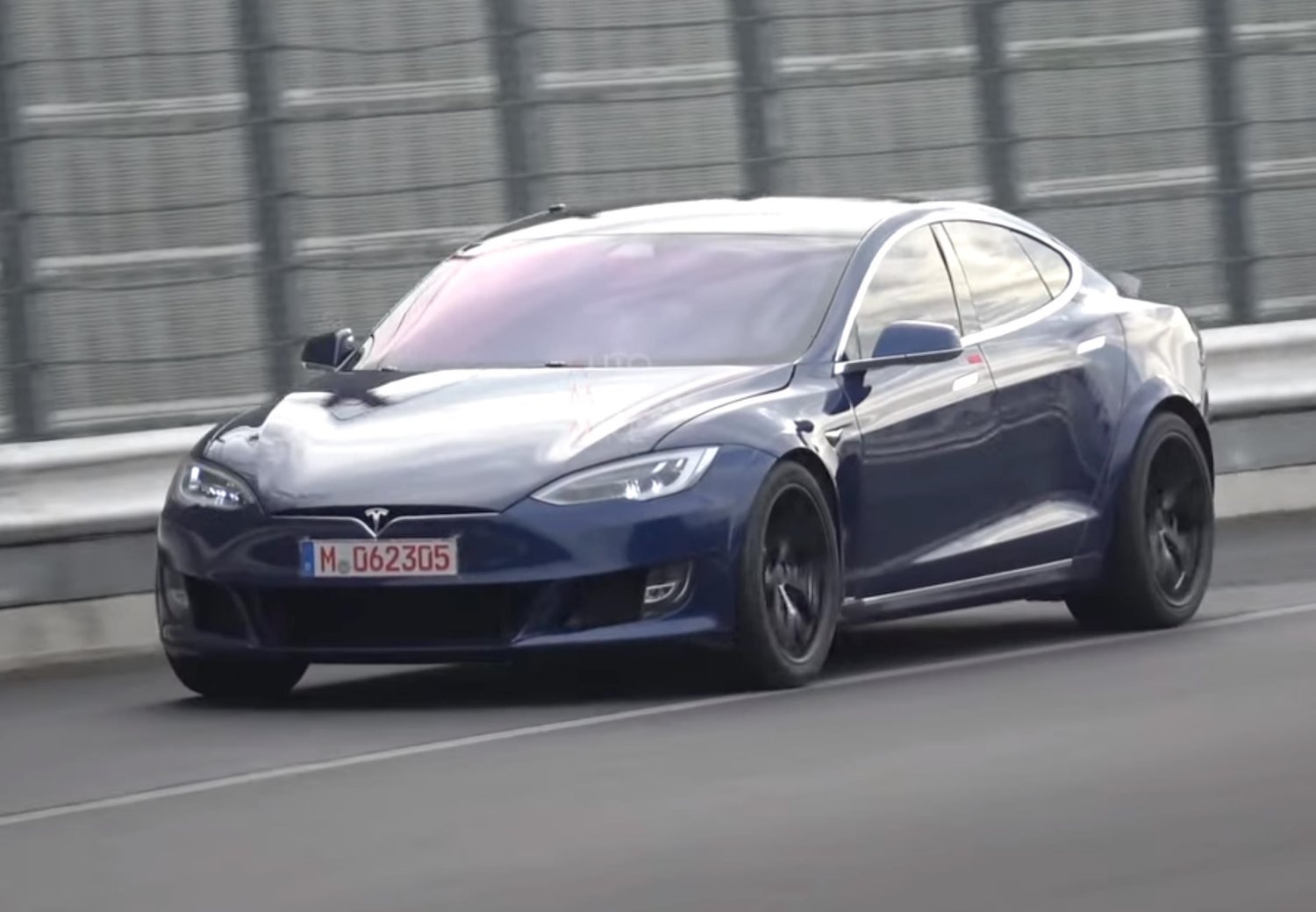 Tesla Model S Plaid gets upgrades
Tesla is back at Nurburgring as it tries to out-do the Porsche Taycan.
Two Tesla Model S cars have been spotted (via Teslarati) on the legendary German race track, and while there are no official lap times for them yet, the cars themselves are interesting.
Back in September, when Tesla cars were first spotted at Nurburgring, Tesla CEO Elon Musk said that their (unofficial) track times will be "beaten by the actual production 7 seat Model S Plaid variant that goes into production around Oct/Nov next year."
While we can't say whether they're 7- or 5-seaters, the new Tesla cars seen whizzing on the race track (see video below) have some new features, including air vents on the front and a big rear diffuser (only on the blue Model S, though).
Again, Elon Musk chimed in on Twitter to say that the final configuration that will be used at the racetrack is the car that will actually go into production by summer 2020.
Apparently, it's a 'chassis prototype' fitted with their new 'Plaid' powertrain, which will sit above the existing 100D with the Ludicrous mode in the model's range. Tesla's CEO also said that the red car with the wide arches is fitted with seven seats, adding that they are gunning for the fastest seven-seat car record.
This could be Tesla indirectly admitting that they can't beat the Porsche Taycan outright on the Nurburgring, where the latter holds the title of the "fastest four-door electric sports car", according to Porsche. A similar prototype managed to break the record for the fastest four-door sedan around Laguna Seca, beating the Jaguar XE SV Project 8 by nearly a second with a 1:36.555 lap. However, the company doesn't claim that record, as track officials were not present during Tesla's test.
The new 'Plaid' powertrain features three electric motors, instead of the two in the P100D "Ludicrous". Musk opted for these names for Tesla's powertrains as a reference to Mel Brooks' classic Spaceballs movie.
More details about this new powertrain will be announced soon, with the company saying that they will offer it in the Model S, Model X, as well as the new Roadster, but not in the Model 3 or Model Y. Musk also said that the final production examples of the Plaid-powered Teslas are still a year away from launch.
As for the Model S 'chassis prototype', our spy shots show that it's been fitted with larger wheels, stickier tires and the necessary wider fenders to cover them, as well as a new lip spoiler for the tailgate. Upgraded brakes and new suspension settings are also present, while our spies, who spotted the car again today doing its first laps, told us that the car was fitted with a roll cage as well (obviously, for safety reasons).