FIA Grade 3 track planned for Hawaii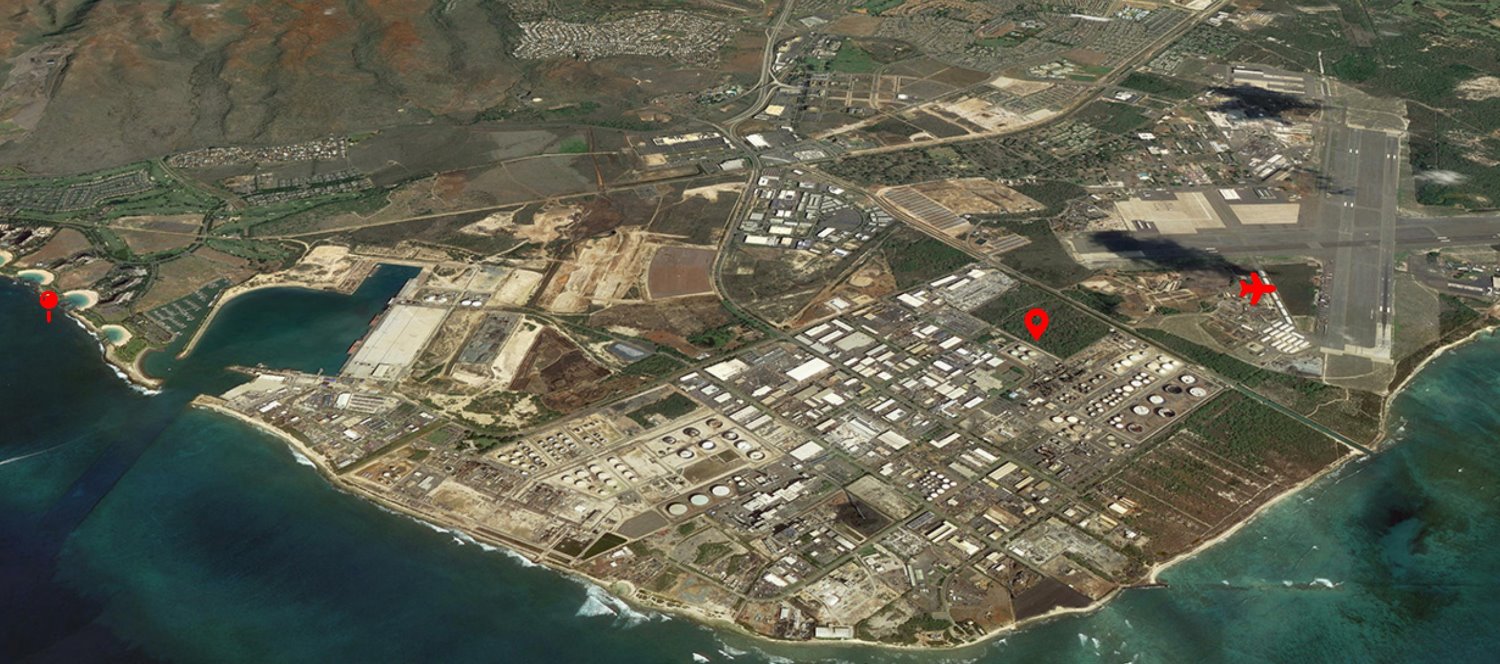 The track is planned in an industrial area next to the Oahu airport
There is no motorsports facility on the island of Oahu…where just under one million people call home in Hawaii. This has resulted in a stagnation of the motorsports industry with no suitable location for holding events. The many opportunities that such a facility offers are lost for the community to include family bonding, peer mentoring, driving education and training. The absence of a circuit has directly affected our economy, causing local mom and pop auto stores to shutter while negatively affecting the commercial, tourism, service and food industries.
BTT, LLC intends to create a new motorsports industry here in Hawaii and is currently developing an international multi-venue motorsports facility (aka Circuit Hawaii) for the community of Oahu, the State of Hawaii and the world. This facility will offer opportunities for racing, entertainment, education, training, and youth mentoring that will provide economic stimulus for multiple industries while improving the safety of our roads by moving illegal racing activities to a legal racing venue.
Been in works for years

The "Build The Track!" movement has existed since 2004 and in only three words represents the longstanding goal to develop a true multi-venue motorsports facility after the closure of Hawaii Raceway Park in April 2006.
The phrase became the basis for the former Oahu Motorsports Advisory Council, a motorsports advisory group created from the remnants of the former event promoters and leadership of Hawaii Raceway park and chaired by Michael Kitchens. After its dissolution, Kitchens continued to promote the concept.
Over a span of fifteen years, multiple large-scale shows, meetings with political figures, cruises, petitions, events and media releases dedicated to building a track have been managed and promoted by Michael with help from his fellow enthusiasts, friends and family.
Throughout the years, he has committed countless hours and thousands of dollars of his own money to promote the need for a new facility. For these reasons, he is well known throughout the automotive community as a tireless advocate for the return of motorsports to the island of Oahu.
During this time, Michael has always considered himself a "cog in the machine". Just one component doing its best to make the movement happen while helping other companies and developers to try and build a motorsports facility.
Eventually, due to his years of advocacy, an opportunity presented itself to become something more. After two and half years of hard work and due diligence, in July 2019, he acquired the lease to a large, privately owned parcel of suitable land located in Campbell Industrial Park thanks to the vested interest in the community by Par Hawaii, Inc.
Officially, BTT, LLC was formed in late 2018 by Michael to acquire the lease and to take on this task in a direct and responsible fashion. The company is now developing Circuit Hawaii – the future home of motorsports on Oahu and Hawaii.
Although BTT, LCC may be considered a new company, Michael has over a decade of experience in dealing with the local development, permitting, construction and operation of motorsports facilities thanks to his many efforts while working for others.