ACO pays tribute to Nanni Galli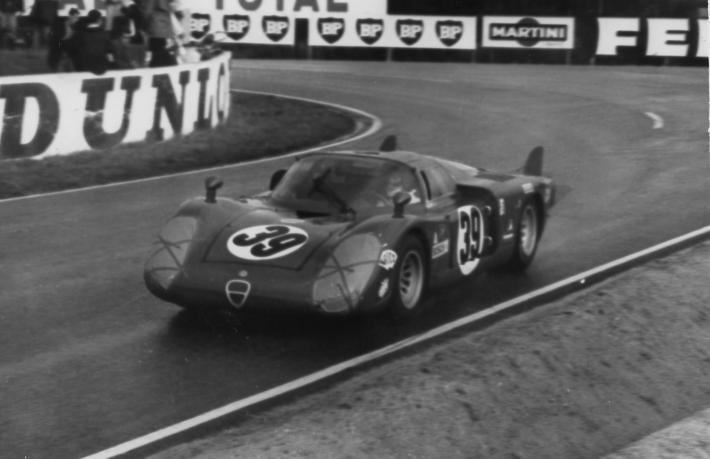 Nanni Galli and Ignazio Giunti shared the wheel of the Autodelta SpA #29 Alfa Romeo T33/2 that placed fourth in the 1968 24 Hours of Le Mans.
We are sad to hear of the passing of accomplished racing driver Nani Galli, at the age of 79.
Giovanni Giuseppe Gilberto Galli came fourth in his maiden Le Mans 24 Hours in 1968 with the Autodelta SpA Alfa Romeo T33/2 he shared with Ignazio Giunti. The following year he joined Matra Elf as driver of the Matra Simca, teamed with Briton Robin Widdows. The pair finished 7th overall. Galli returned in 1970 and 1972, back at the wheel of the Alfa Romeo fielded by Autodelta SpA. His teammate was German driver Rolf Stommelen. However, the car did not last the course on either occasion.
Also a Formula One driver, the Italian took part in 24 Grand Prix between 1970–3 with Bruce McLaren Motor Racing, STP March Racing Team, Martini Racing Team, Scuderia Ferrari SpA SEFAC and Franck Williams Racing Cars.
The Automobile Club de l'Ouest extends its most sincere condolences to Nanni Galli's family and loved ones.