Renewal window opens for 2020 Firestone Grand Prix of St. Petersburg tickets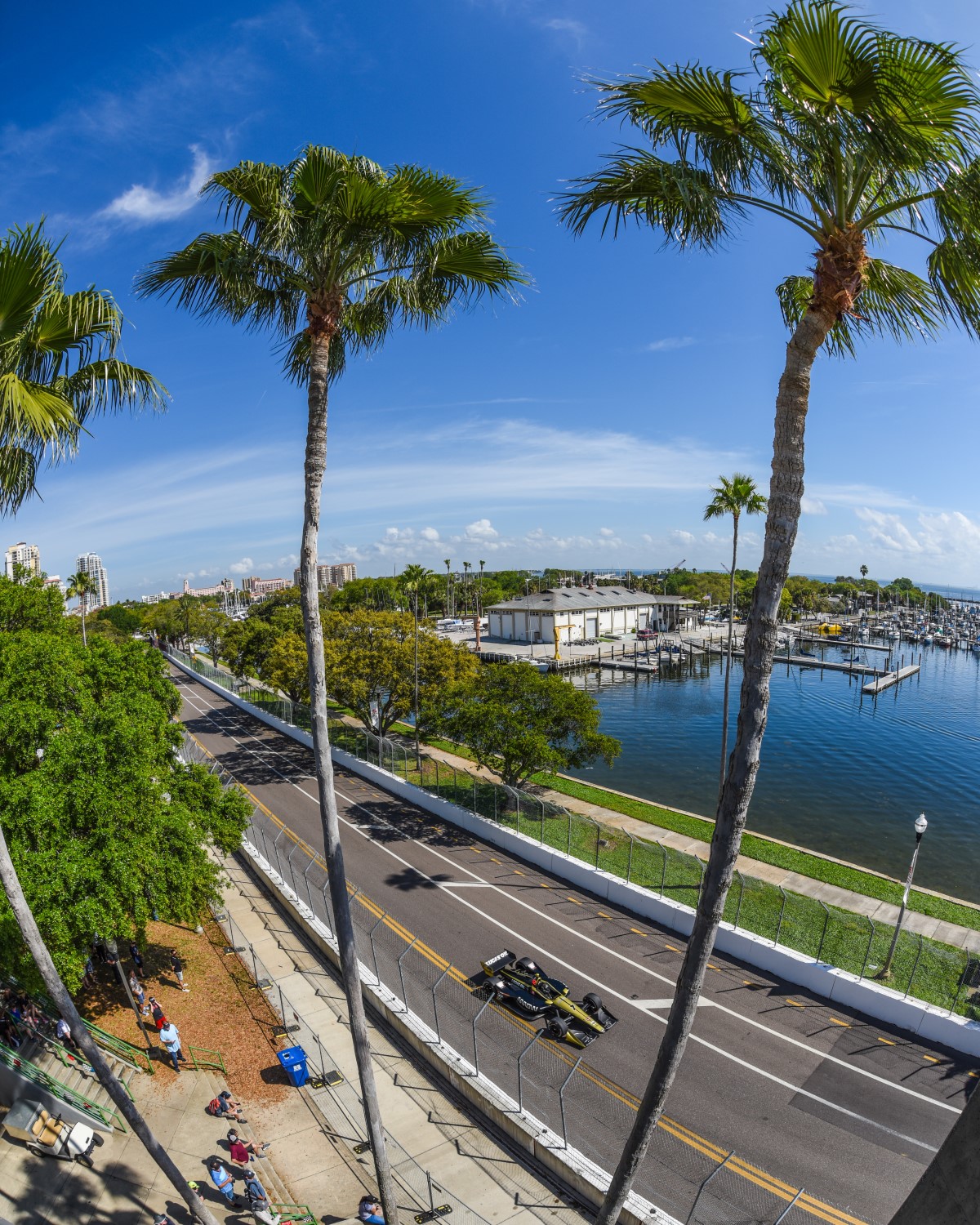 St. Petersburg GP
The exclusive renewal period begins today for race fans who attended this March's Firestone Grand Prix of St. Petersburg and purchased 3-Day Grandstand tickets for 2019. These customers will have until Thursday, Oct. 31 to renew or upgrade their seats. General public sales will begin on Wednesday, Nov. 6 at 10 a.m. ET.
This 16th annual event, featuring NTT IndyCar Series' season-opening race for the 10th straight year, is set for March 13-15, 2020, in downtown St. Petersburg. Renewal customers who purchase 3-Day Grandstand seats get a Champions Club membership when placing orders through the Oct. 31st deadline closing at 9 p.m. ET.
"Our event countdown is on with ticket renewals starting. It's just over 150 days until Firestone Grand Prix of St. Petersburg," said Kim Green, co-owner, chairman and CEO of Green Savoree Racing Promotions, organizers of the Firestone Grand Prix of St. Petersburg. "St. Pete is a world-class destination city and a vacation hot spot. There is always great anticipation by spectators and the entire motorsports community for the season to get started here. The magnitude of this event just keeps rising!"
The complimentary Champions Club membership included with renewal ticket purchases has new features for 2020. The additions include opportunities to sign a trackside barrier block and a photograph with the winner's trophy, plus upgrade to a Pit Pass for only $99 through the Oct. 31st renewal deadline (regular price $125). Champions Club members get unprecedented access. They can attend the official IndyCar drivers' meeting on race day morning, get up close to the Indy cars and drivers with a complimentary Firestone Paddock Pass, and participate in Sunday's pre-race grid walk. Additional benefits are a credential with lanyard, savings offers on official event merchandise, a chance to win a two-seater Indy car ride on the track, and more. The Champions Club will be available for a very limited time and quantity after the renewal period for a cost of $75.
Renewals are available online at gpstpete.com or by phone at 1-888-476-4479 with pricing starting at $115 for reserved 3-Day Grandstand seats. For full ticket pricing and 2020 event information and news, visit gpstpete.com or follow Firestone Grand Prix of St. Petersburg on social media using #FirestoneGP.