Tanner Foust wins 2019 ARX title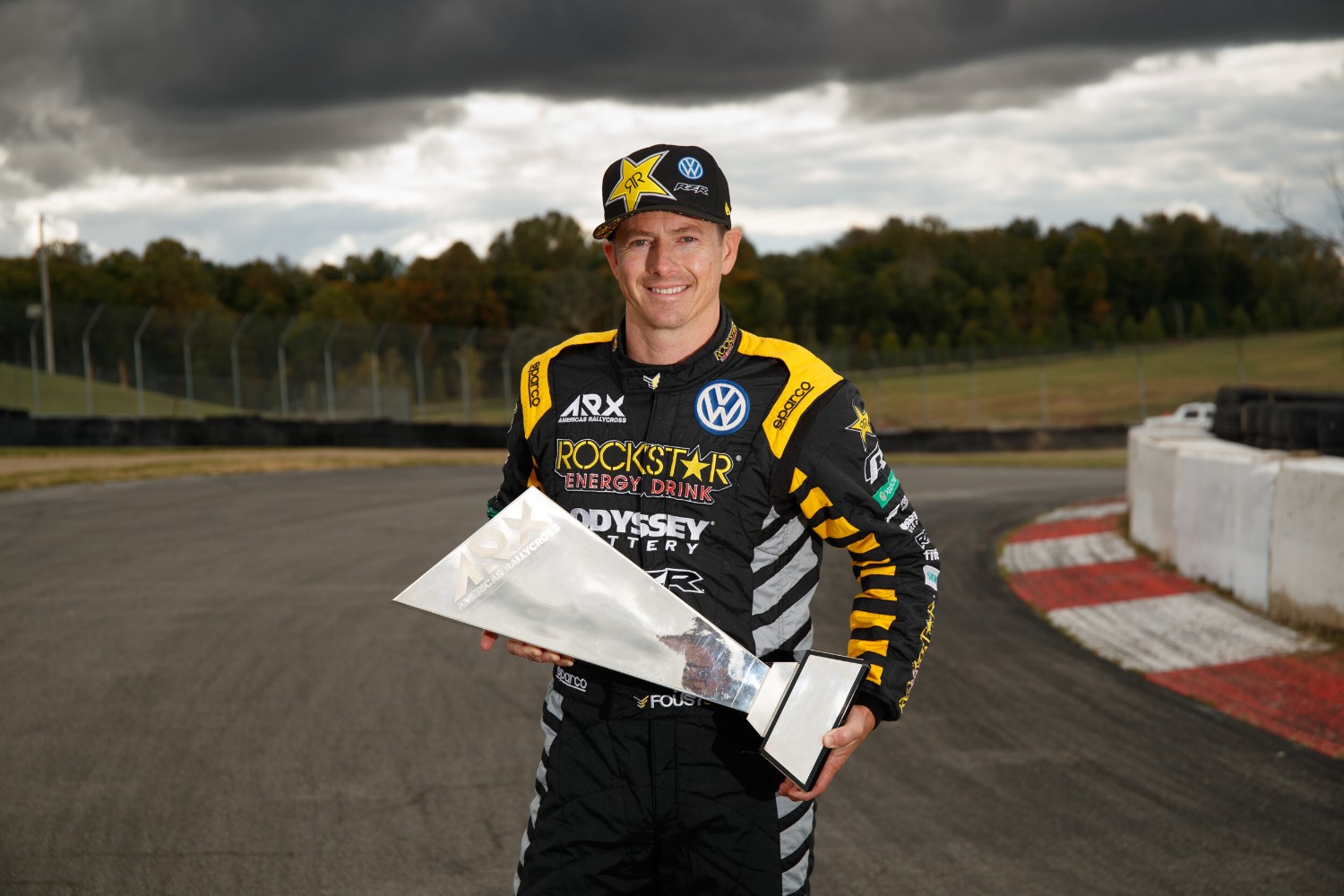 Tanner Foust
Andretti Autosport driver Tanner Foust is the 2019 Americas Rallycross (ARX) Champion and Fraser McConnell wins the ARX2 Championship after completing the qualifying rounds.
By having a solid second day of qualifying at the Cooper Tires ARX of Mid-Ohio, Foust qualified second in the Intermediate Classification and now mathematically can not be beaten to the ARX crown. It was Subaru Motorsport USA's Joni Wiman who took the TQ (top qualifier) position by being fastest in Q3 on Sunday morning at the Mid-Ohio Sports Car Course, then taking fourth in Q4, even though he let Subaru teammate Patrik Sandell pass him in the Q4 race to help the series regular in the intermediate classification points table.
Loenbro Motorsports' Steve Arpin took the quickest time in Q4 with a race win in the No. 00 cbdMD Ford Fiesta ST and climbed to fourth in the Intermediate Classification. He had a close fight with No. 34 Rockstar Energy Drink Volkswagen Beetle R driver, Foust, in Q3 and will start next to the new champion on the front row of semi-final two.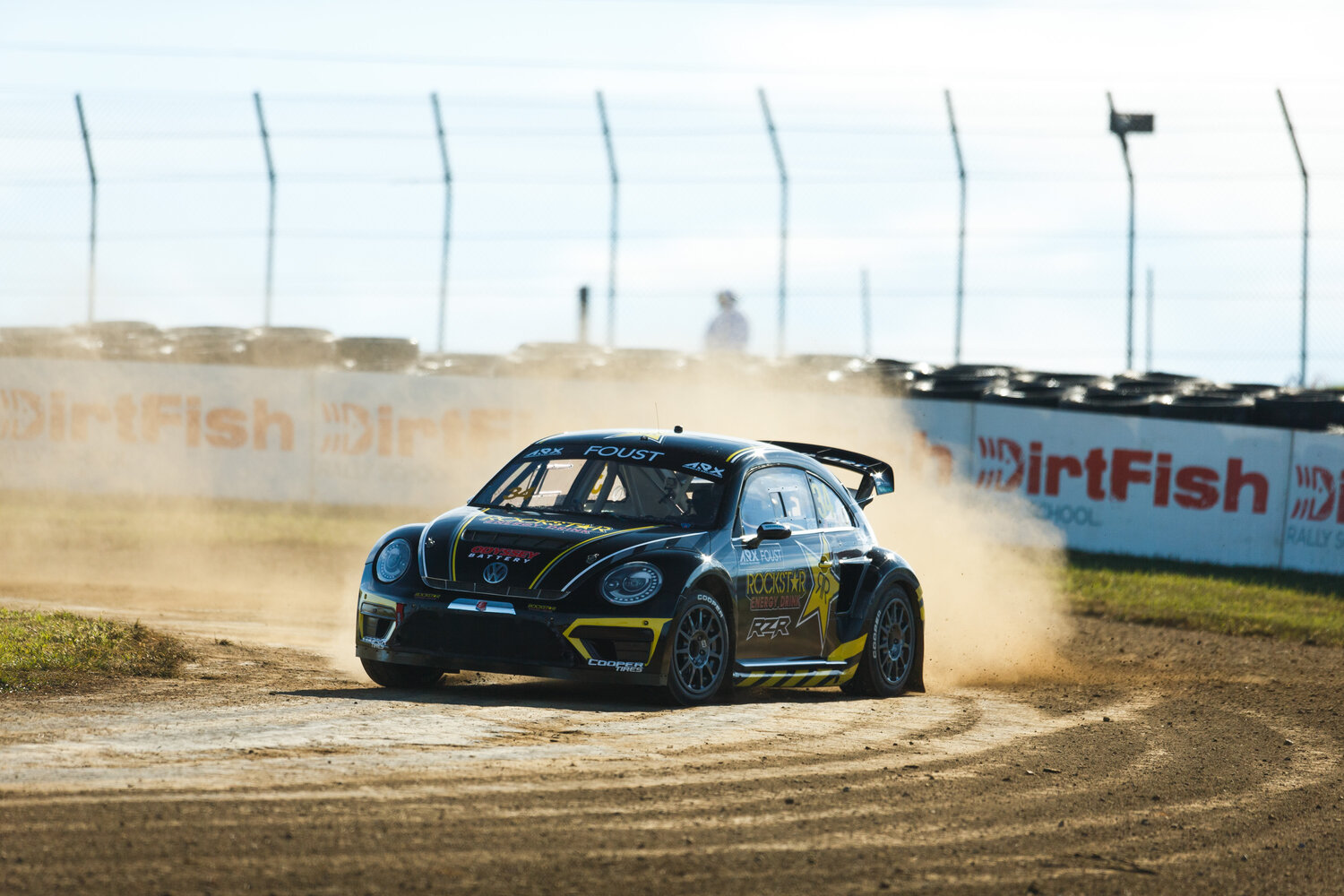 Foust in Saturday's race
No. 13 Subaru WRX STI driver Andreas Bakkerud will start next to fellow FIA World Rallycross Championship driver Wiman in the No. 31 Subaru on row one of semi-final one. Sandell and Subaru teammate Chris Atkinson qualified in fifth and sixth, as overnight rain made the Mid-Ohio circuit ultra-slick for morning warmup and Q3. Andretti's Cabot Bigham took the hole shot in Q3 and led the race but was beaten to the win by Bakkerud. He then won Race 1 in Q4 in the No. 02 Engines.com Beetle, with Loenbro's Travis PeCoy also in the thick of the action in his Fiesta ST.
In the official ARX support category, ARX2, Jamaican driver Fraser McConnell has made history by claiming the title. Dreyer & Reinbold Racing's Indy 500 star Sage Karam took his second ARX2 qualifying sweep in a row to secure the TQ, DirtFish Motorsports' McConnell stayed out of trouble to finish third in qualifying, which before the semi-finals later today, is good enough for him to become the first Jamaican rallycross champion.