IMSA gives Cadillacs weight break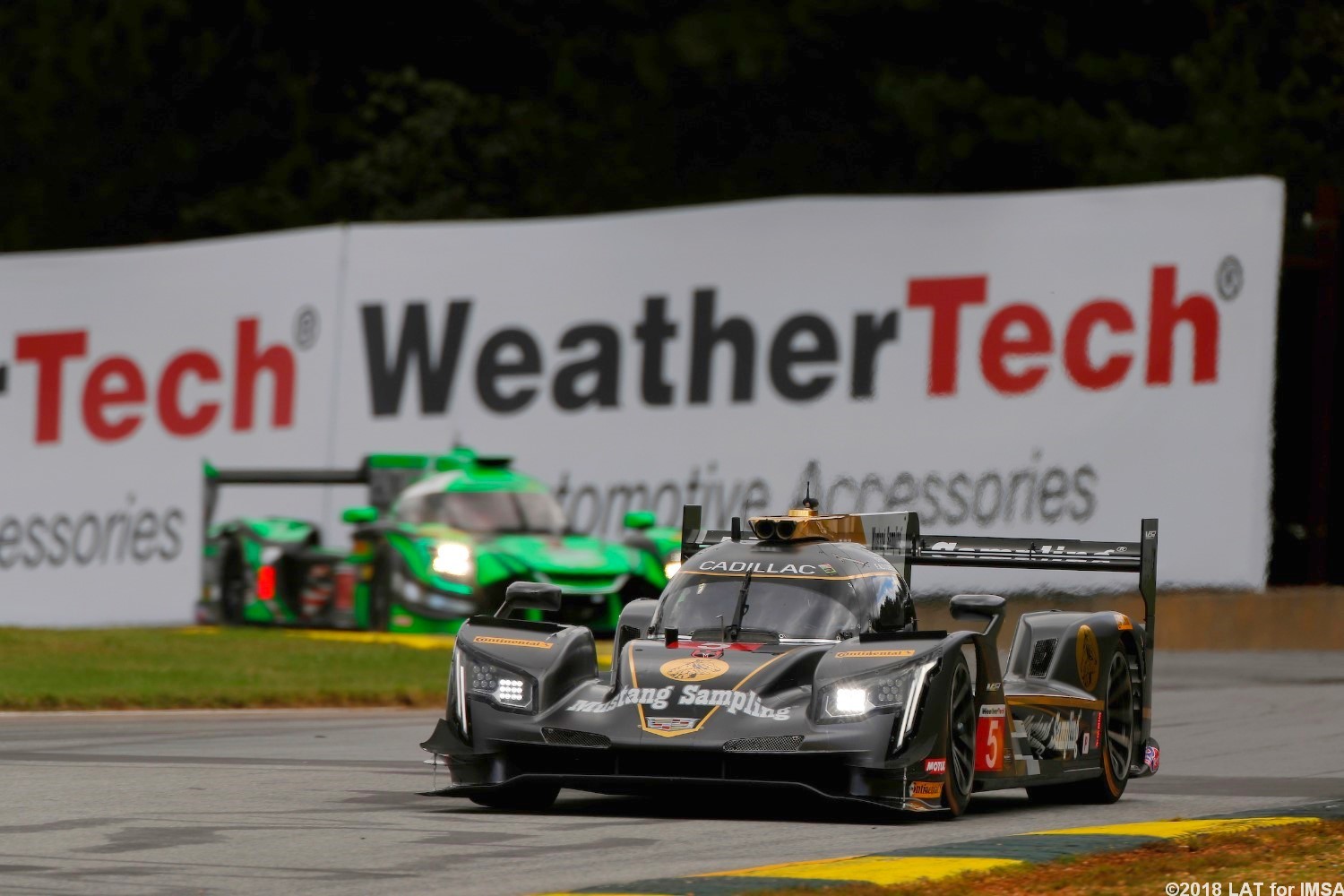 The Cadillacs get help for season finale
The Cadillac DPi-V.R has been given another weight break ahead of next weekend's IMSA WeatherTech SportsCar Championship season-ending Motul Petit Le Mans.
Confirmed in the final round of Balance of Performance adjustments for the year, issued by IMSA on Wednesday, the Dallara-built DPi contender has received a 15 kg reduction in minimum weight, bringing the car down to 945 kg.
It comes following a 20 kg weight break for last month's round at WeatherTech Raceway Laguna Seca, which had also included a 0.3 mm larger air restrictor.
The adjustment puts the Cadillac on the same minimum weight as the Acura ARX-05, which currently leads the DPi title race in the hands of Acura Team Penske's Juan Pablo Montoya and Dane Cameron.