All Honda-powered drivers set for grid penalties in Russia (Update)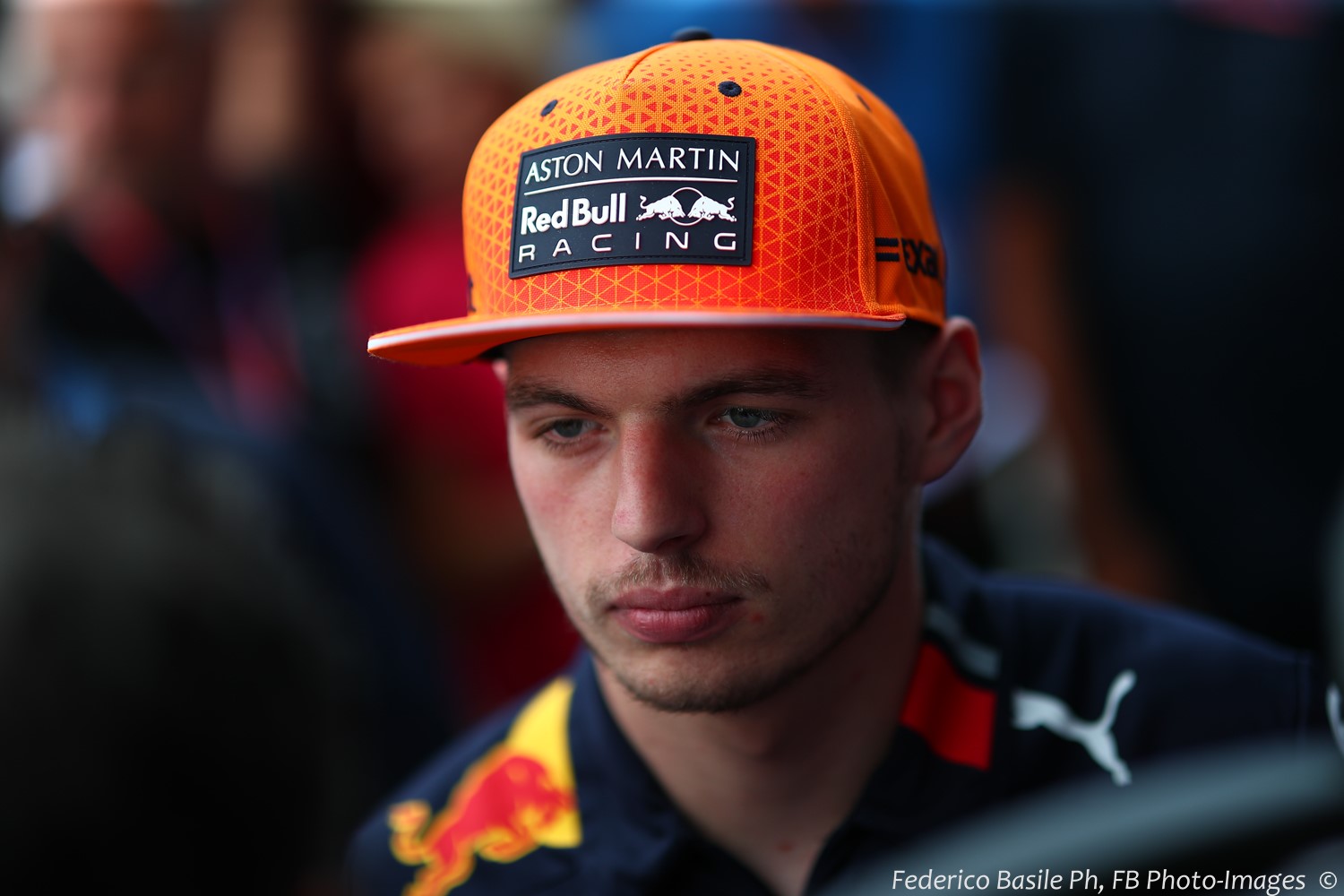 Max Verstappen
UPDATE (GMM) Max Verstappen has admitted Red Bull-Honda is looking beyond this weekend's Russian GP.
The Honda-powered drivers all have new Spec 4 engines fitted at Sochi, which for Verstappen means a five place grid penalty.
"We thought 'Why not do it here?'" he said at Sochi.
"The five places is not going to hurt us much, because you can catch up here and also because I am not going to win this race. You have to be realistic.
"In that way it is not such a difficult decision."
The Dutchman said Red Bull-Honda has a much better chance of doing well at the next races. He admitted that Honda did not want him to take a grid penalty next time out for its home race in Japan.
"It's a very important race for Honda," he confirmed. "We have never won there in my time but we are going to do everything we can do be strong at Suzuka."
09/26/19 Honda has announced that all four Red Bull and Toro Rosso drivers will receive a new Spec 4-ICE in Russia, a move that will warrant grid penalties for both teams.
The changes are a strategic move by Honda destined to provide Red Bull's drivers with relatively fresh horsepower at the Japanese manufacturer's home race at Suzuka in two weeks' time.
Toro Rosso's Daniil Kvyat, who took on a new Spec 4 engine at Spa, will receive a complete new unit at Sochi and will therefore start his race on Sunday from the back of the grid.
Red Bull's Max Verstappen and Alex Albon, as well as Toro Rosso's Pierre Gasly, will only take on a new Internal Combustion Engine, meaning the three drivers will be set back five spots on the Russian Grand Prix grid.
Honda's progress this season is undeniable, but the manufacturer's development program has also extended engine usage comfortably past the permitted limits.
While Mercedes and Ferrari drivers have used just three ICE elements so far this season, Verstappen is set to take on his fifth ICE year-to-date.