F1 season hits high gear while IndyCar now goes dark (Update)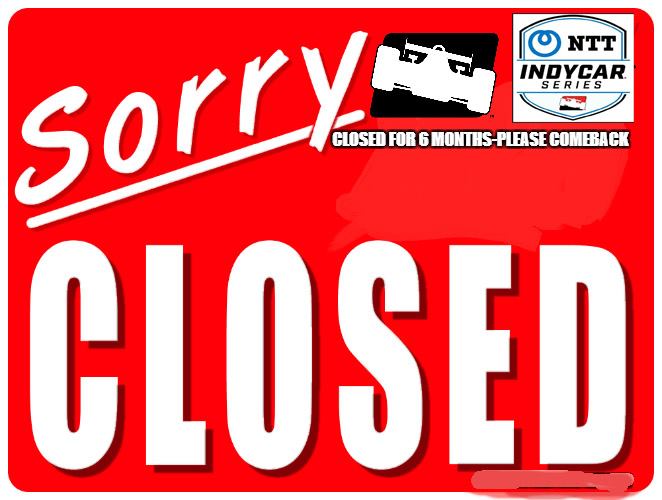 IndyCar now closed for business for 6 months. Turn off the lights and please fans remember to come back
UPDATE A reader writes, Dear AR1.com, please use the attached image for this news item. I think it is a better fit. Mordichai Rosen, Los Angeles
09/23/19 The 2019 F1 season is three race past the halfway point and just now hitting its stride and dominating the motorsports news outlets. The Mercedes team dominated the first half but since the summer break Ferrari has won three straight.
F1 and NASCAR will go strong until the end of November – an additional 2.5 months.
Meanwhile IndyCar's season is over and the series now pretty much goes dark until March – a full 1/2 half year – when they and F1 start their 2020 season.
They'll be some tests, including the Aeroscreen, which will make some news, but no TV broadcast, no ratings, no real exposure to the masses.
Out of sight, out of mind.