Spencer Pigot Joins Juncos Racing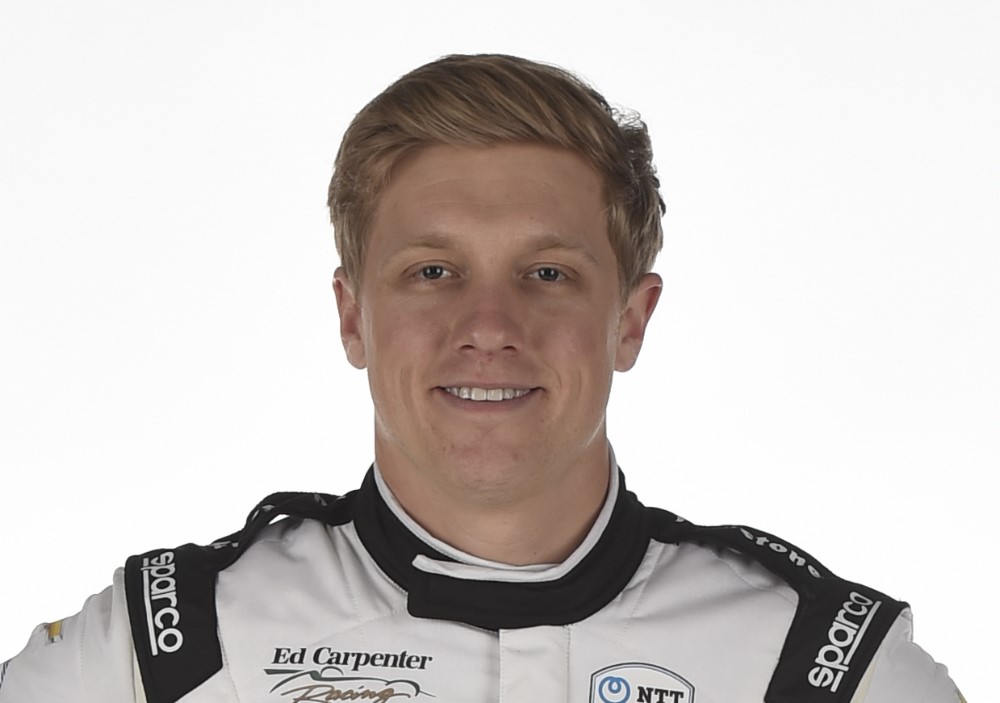 Spencer Pigot
Juncos Racing announced today that IndyCar driver Spencer Pigot will join the team for the final IMSA WeatherTech SportsCar Championship race at Michelin Raceway Road Atlanta next month. Pigot will pilot the No. 50 Cadillac DPi-V.R entry with American Will Owen and Austrian Rene Binder.
Pigot (Orlando, Florida) has made 12 starts since 2016 in the IMSA WeatherTech SportsCar Championship. The American has claimed two podiums including a third-place finish in the Petit Le Mans last year at Road Atlanta.
"I'm really looking forward to joining Juncos Racing again, this time for Petit Le Mans," said Pigot. "We've had success together in different championships and I hope we can continue that in IMSA. It will be my first time driving a Cadillac DPi-V.R so there will be a lot to get used to in a short amount of time but I'm confident the team and my teammates will help that transition. Petit Le Mans is one of my favorite events of the year and a great way to finish off the season. I'd like to thank Ricardo Juncos and everyone at Juncos Racing for the opportunity to be a part of the team again."
Pigot has a long history with Juncos Racing, going back to his early karting years as one of Team Owner Ricardo Juncos's first drivers. The American had great success with Juncos Racing in the Road To Indy ladder series winning the 2014 Indy Pro 2000 Championship Presented by Cooper Tires (former Pro Mazda Championship) and then captured the 2015 Indy Lights Championship Presented by Cooper Tires in the team's maiden season in the Indy Lights Championship. Juncos Racing announced in early 2017 they would expand their program into the NTT IndyCar Series, (former Verizon IndyCar Series) running the 101st Running of the Indy 500. Pigot returned to the team to pilot one of the two Juncos Racing entries and went on to finish 18th.
"I am absolutely thrilled to add such a talented driver like Spencer Pigot to our No. 50 entry for the final IMSA event," said Juncos. "He has a long successful run with us and brings great experience to our IMSA driver line-up. Spencer will be the second driver to run in all four of our series that we compete in, which shows the relationship and commitment we make with our drivers to our program and their futures. Multiple drivers including his teammates at Road Atlanta, Will Owen and Rene Binder have also run with our team in our other series we compete in. I am looking forward to seeing all three drivers work together with our team to find success for the final event of the season."
After an unfortunate incident this summer at Canadian Tire Motorsports Park, Juncos Racing has been sidelined for the past two events in the IMSA WeatherTech SportsCar Championship. This incident was the third major obstacle the team has faced this season after two heartbreaking accidents during the month of May at the Indianapolis Motor Speedway. Despite the financial setbacks, the team has continued to recover and rebuild.
"We have been faced with one of our most challenging years as a team," said Team Owner Ricardo Juncos. "There have been many ups and downs during our most expansive year running in four different series. The year started off very strong for us in IMSA at Daytona when we proved to be one of the fastest Cadillac DPi-V.R cars and made it to the very end of our first ever 24 hour event. At Long Beach we were able to lead laps, strong laps on old tires and we pulled away from the pack who had new tires. We were faced with a terrible incident in July which totaled our Cadillac DPi-V.R, however we have been working very hard to regroup and rebuild our IMSA program. I want to thank everyone at IMSA and Cadillac who have been there to support us during these past few difficult months. I cannot thank all of the crew for all of their hard work and dedication to this program throughout this incredibly busy year for the team."