Talladega Unveils Final Piece Of $50M Track Renovation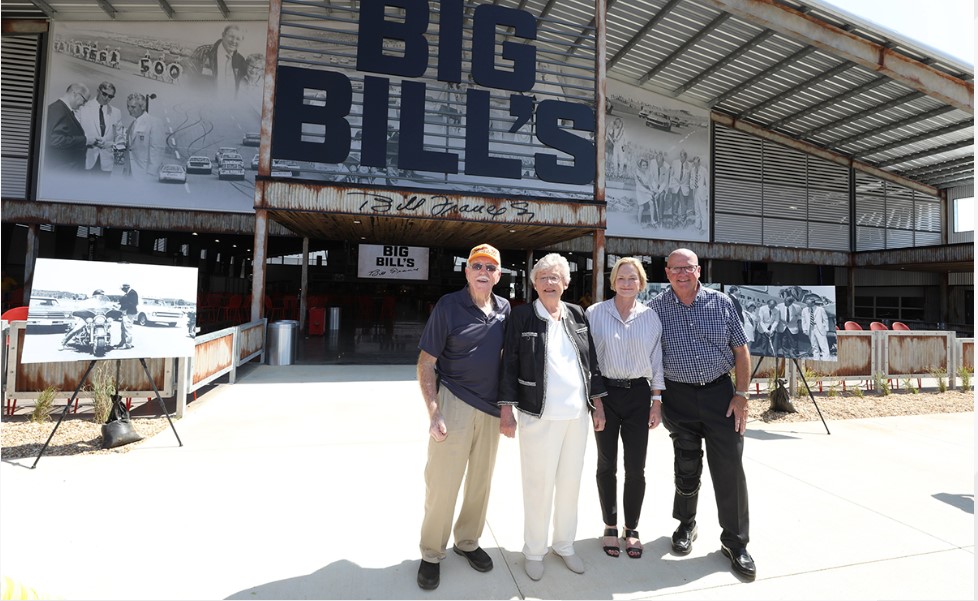 Lesa France Kennedy (second from right), Chief Executive Officer of International Speedway Corporation and granddaughter of Bill France Sr., along with Alabama Governor Kay Ivey (second from left), legendary driver and member of the "Alabama Gang" Red Farmer (left) and Talladega Superspeedway Chairman Grant Lynch (right)
Talladega Superspeedway unveiled its new Garage Experience, announcing that the 35,000-square-foot open-air club "will be known as Big Bill's Social Club, a nod to NASCAR founder and Talladega visionary Bill France Sr.," according to Josh Bean of the the BIRMINGHAM NEWS.
The new space is the "centerpiece" of the track's $50M renovation — known as The Transformation — that "coincides with its 50th anniversary."
The project is "scheduled to be finished in time" for the upcoming Oct. 11-13 NASCAR weekend. Big Bill's Social Club features a 75-foot bar and a 41-foot videoboard.
The rest of the Talladega Garage Experience includes "nearly 140,000 square feet of open space that can be used by fans" and the "new Gatorade Victory Lane, which will allow fans to get an up-close view of the winning team's celebration."
There also are two concession stands with "everything under $4" outside of one product BIRMINGHAM NEWS