Is O'Ward's career going down tubes at Red Bull?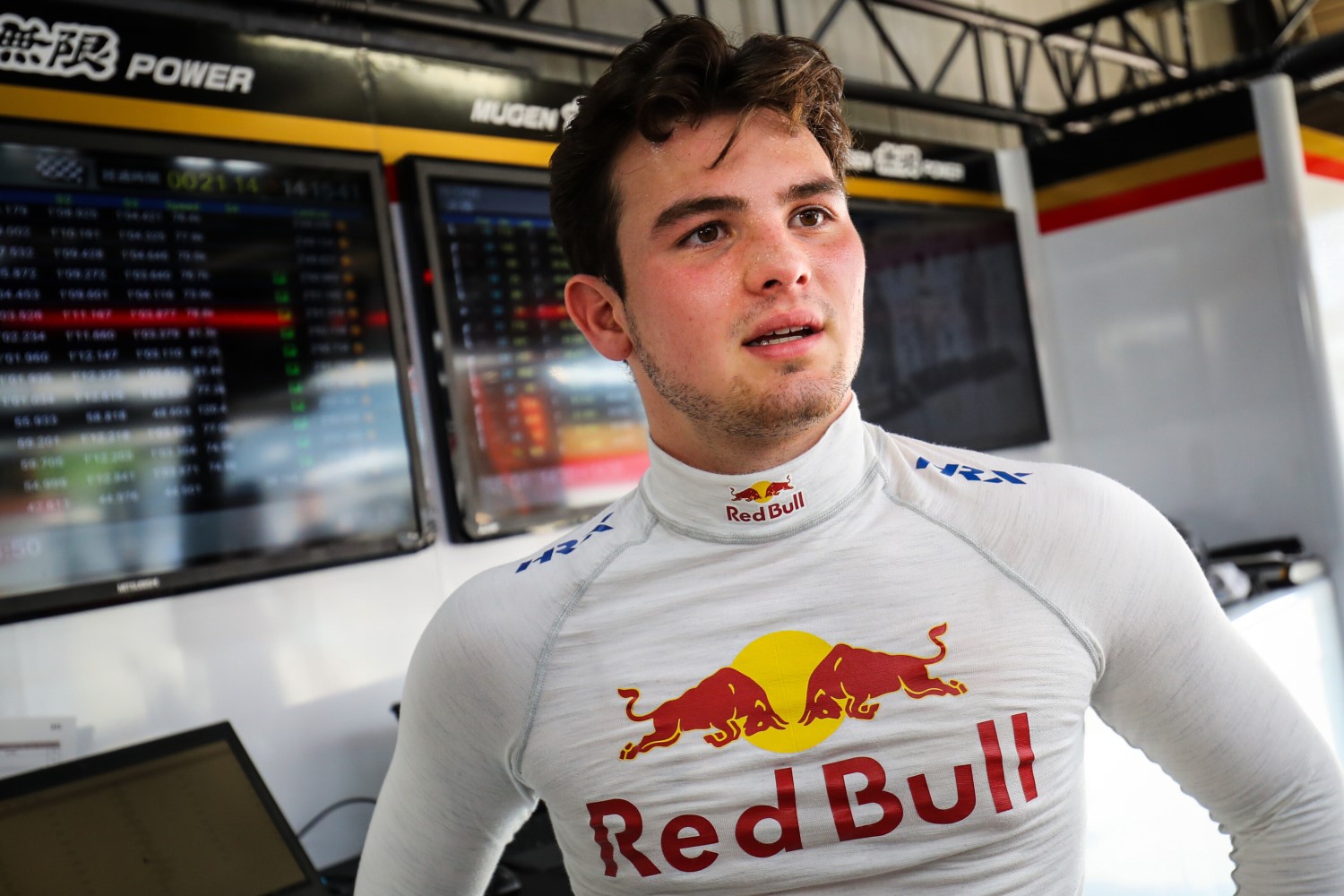 O'Ward dumped IndyCar like a rotten potato just when IndyCar needed a Mexican hero to sell a race in Mexico City
So far Patricio O'Ward has scored zero points over in Japan after three races, while his Red Bull teammate Lucas Auer has scored 10. If O'Ward doesn't start scoring points soon, he won't be around long in the Red Bull funded program. Red Bull pays your way, but if you don't produce, you can kiss your career goodbye.
Editor's Note: O'Ward left IndyCar thinking the grass was greener with Red Bull as he thought he was F1 material. Because IndyCar has near zero international TV distribution, and nothing in Mexico, a driver like O'Ward had near zero chance to land Mexican sponsors to support his IndyCar ambitions. IndyCar needs to be sold to an entity like Liberty who can sign strong international TV deals. The racing is great and money would begin to pour into the paddock from around the world. The current leadership is clueless how to make IndyCar into the international powerhouse it so rightly deserves. They can't even land a race in neighboring Mexico and they want to do a fly-away race? Get real!
Motegi Preview
#50 Lucas Auer (AUT – B-Max/Motopark Honda/M-TEC HR-417E)
Super Formula Championship position: 10th – 10 points – after 5 of 7 races
#15 Patricio O'Ward (MEX – Mugen Honda/M-TEC HR-417E)
Super Formula Championship position: – 0 points – debut in 4th of 7 races
Time to get back into the Super Formula Hondas for Patricio O'Ward and Lucas Auer after a break of over a month since Motegi. The Red Bull Juniors are part of the Honda Formula Dream Project and this series offers a good F1 rehearsal.
The last race was a disappointment for 25-year-old Austrian Auer but there is everything to race for in the remaining two events as there are still 25 points on offer. For O'Ward it is only the 20-year-old Mexican's third outing in the series and he impressed from the start.
It's about race pace for Auer
"We are going to be concentrating on race pace," states Auer. "It was that which let us down in Motegi. I have never driven this track before but I was in the Red Bull sim before I flew over. It is a technical track, quite short with elevation changes."
"I guess the qualifying will be crucial as it is probably not easy to pass here. The first session, Q1, is split into A and B groups so that there is not so much traffic which is good."
"Also they have changed the rule on pit stop window. It was free but a lot were stopping on the first lap so now the earliest you can stop is lap 10. It will be interesting to see how that works out."
"The forecast for the weekend is a typhoon, that will be something dramatic if it happens!"
Medium focus for O'Ward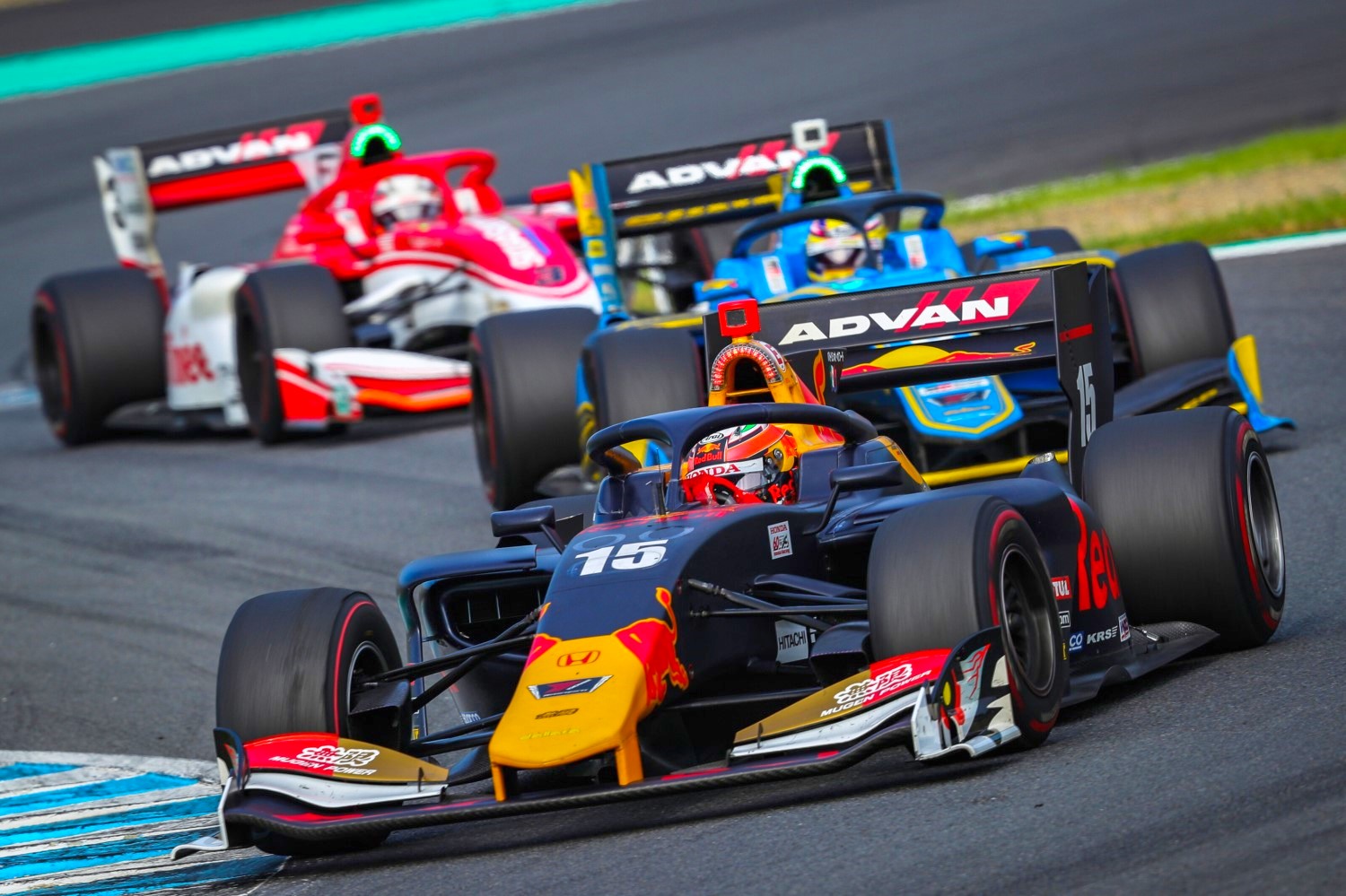 Patricio O'Ward battles toward the back in the Red Bull car
"I've been here all week and really had a good time," enthused O'Ward. "I had a sim session on Monday so at least I know which way the track goes, that and I have some idea about the gears but it's not like track time in the car."
"My first impression is that I like it, it's quite technical, not a long lap and I am very much looking forward to driving it."
"The team are bringing a few things to try and I look forward to testing them. From my side it is really a question of getting the mediums to work for me. I have been very competitive on the softs but I need to understand how to get more out of the mediums."
"That's crucial for Qualifying because everyone starts Q1 on mediums. So to progress I've got to improve. Once that is sorted I believe that we are in for a very competitive weekend."