Rosenqvist accuses IndyCar of playing favorites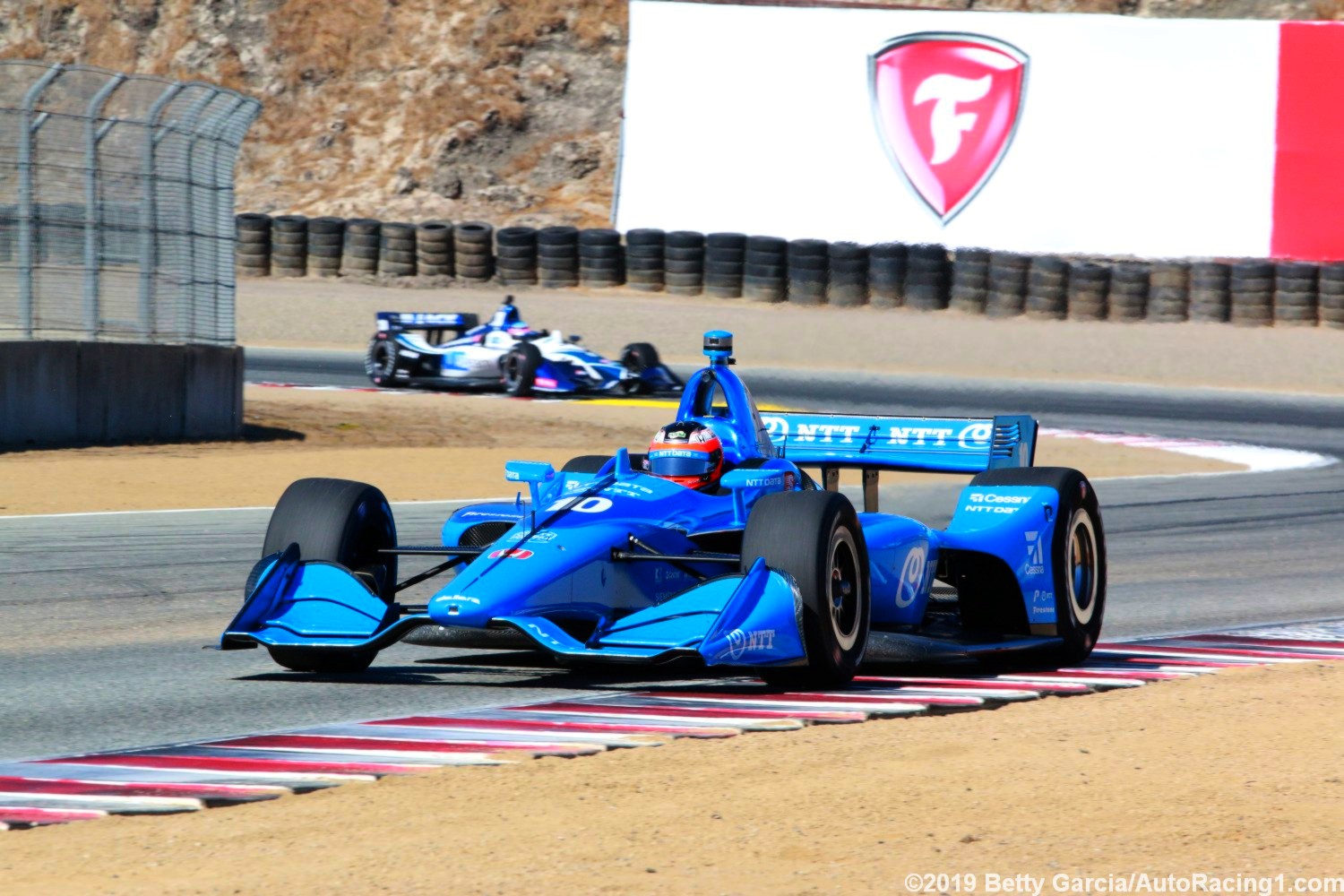 Rosenqvist had a real shot at the pole
Chip Ganassi Racing's Felix Rosenqvist blasted IndyCar officials for wanting an American to win the Rookie of the Year title after a qualifying penalty hurt his chances of winning 2019 Rookie of the Year.
"They ruined our day," he told IndyCar on NBC reporter Marty Snider in a rare display of rage for the oft-reserved Swede. "I don't why. Maybe someone has something against me. Or they want (Colton) Herta to win the rookie championship, whatever. But I guess I have to regroup for the race and find a good strategy starting from the back."
"I don't know what they're thinking," he said. "That lap didn't mean anything for anyone. I had a spin. Then they're saying I blocked someone while I was spinning. It was like the second lap on blacks, which doesn't mean anything.
"We've been working for three days for this moment. We had the fastest time on track. The guys just did an incredible job. I think it's pretty unfair for them to just take that away. Honestly one of the most stupid decisions I've ever seen."
An IndyCar spokesman said Rosenqvist was penalized because he interfered with the qualifying run of Hinchcliffe, who went 0.7 seconds slower in the segment after the No. 10's spin. According to Rule 8.3.6.1, "if a car interferes with the qualification attempt of another car, the best two timed laps shall be disallowed, and the car shall not advance."
Like many things IndyCar does, the rule is senseless – it's one thing to block someone on purpose and quite another to spin out and the spin causes the other driver to lift. The penalty should be stiffer if the interference might be on purpose, but when it clearly is not, then perhaps it should be one lap lost, not two. To lose control of your car is penalty enough
Shocked and disappointed by @IndyCars decision to delete my 2 fastest laps, for causing a yellow in a period of qualifying where no one was even on the red tires yet. Someone must really hate me up there 😦 We were P1 on times, but will start last. Feel sorry for my guys. ðŸ'ŽðŸ�»ðŸ'ŽðŸ�»ðŸ'ŽðŸ�»

— Felix Rosenqvist (@FRosenqvist) September 21, 2019