Drydene Performance partners with Dover Int'l Speedway and Corey LaJoie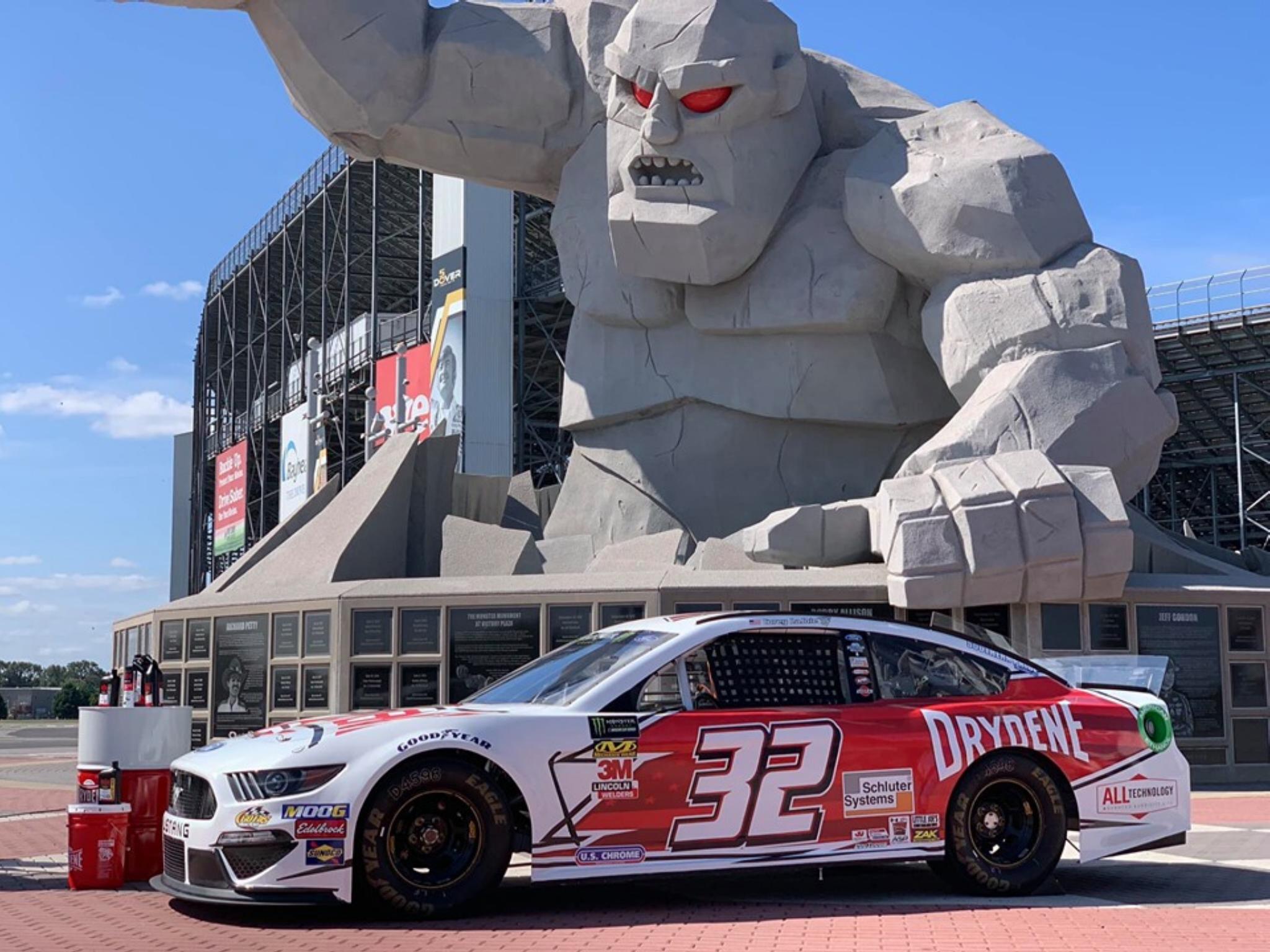 Corey LaJoie's ride for the Oct. 6 Cup Series race at Dover
Facebook
Drydene Performance Products, headquartered in Jonestown, Pennsylvania, announced a multi-year partnership with Dover International Speedway, serving as entitlement sponsor for the Monster Energy NASCAR Cup Series (MENCS) "Drydene 400" on October 6, as well as primary sponsorship for MENCS driver Corey LaJoie in the race during a press conference Thursday morning in front of the Monster Monument at Victory Plaza at Dover International Speedway.
In addition to those announcements, a sweepstakes was unveiled where one lucky fan will win a 2019 Ford Mustang Shelby GT350 if LaJoie wins any stages of the Drydene 400.
The Drydene No. 32 Ford Mustang of Go Fas Racing that LaJoie will race at the Drydene 400 was also unveiled during the press conference.
"I'm excited to partner with Drydene for the Drydene 400 at Dover," said Corey LaJoie. "Their support of racing as a whole makes this a great match, and we're excited to take it to the next level."
Drydene also announced a third component to the partnership offering fans the opportunity to enter an exciting sweepstakes. Fans will have the chance to win a 2019 Ford Mustang Shelby GT350. If LaJoie wins any stage of the Drydene 400, one registered fan will receive the keys and ownership of the car, courtesy of Hertrich Ford of Milford, Delaware. Fans can enter the sweepstakes at Drydene400.com from September 19 to noon on October 6.