Amazon orders 100,000 Rivian electric delivery trucks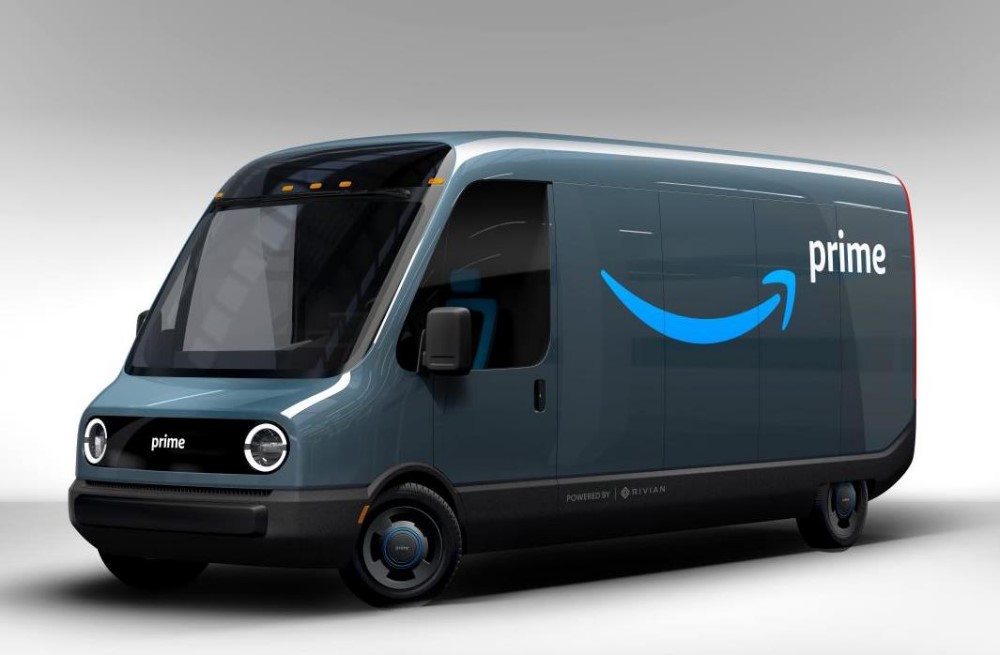 Amazon electric delivery van by Rivian
Amazon announced Thursday it was buying 100,000 electric trucks from US electric-vehicle startup Rivian as part of its effort to eliminate the carbon footprint of the company by 2040. The order represents the largest purchase of light-duty electric vehicles (EVs) in history, and a turning point for the EV market which will now likely see fleets electrify faster than ever before.
Amazon's move came as part of a climate pledge to ensure its operations emitted net-zero greenhouses gasses before the middle of the century through its use of EVs, reforestation, and renewable energy. "If a company with as much physical infrastructure as Amazon—which delivers more than 10 billion items a year—can meet the Paris Agreement 10 years early, then any company can," Amazon CEO Jeff Bezos said in a statement.
The scale is unprecedented, says Nic Lutsey, a program director at the International Council of Clean Transportation. Ikea announced in late 2018 that zero-emission trucks would make all home deliveries in five cities (Amsterdam, Los Angeles, New York City, Paris and Shanghai), but didn't release precise numbers. Amazon's purchase of 100,000 electric freight trucks roughly doubles the number of such vehicles in the world. There are an estimated 70,000 and 100,000 electric commercial trucks in all of Europe and North America, reports Lutsey, mostly smaller light commercial vans such as the Nissan NV200, Renault Kangoo, StreetScooter. While numbers are difficult to come by for China, analysts expect there to be around as many as Amazon's single order today.
Amazon plans to have make its first deliveries with the vehicles by 2021 and have all of the new trucks on the road by 2030. "This is the order we've been waiting for. Game on for EV fleets," Andrew Beebe, an investor at Obvious Ventures which invests in climate-related sectors, told Quartz. "The excuse-economy around EV fleet deployment just ended."