Singapore F1 GP Renews With Singapore Airlines Through '21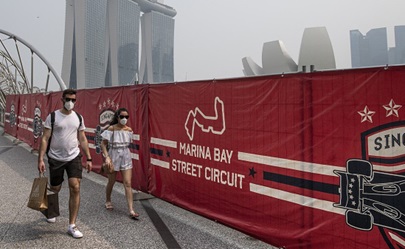 Masks needed in Singapore this weekend
Singapore Airlines announced on Thursday that it extended its title sponsorship of the F1 Singapore GP until '21.
The airline has been the race's title sponsor since '14. The Singapore GP has been on the F1 calendar since '08, with the latest contract between Singapore and Liberty Media running through '21 STRAITS TIMES
Singapore GP organizers said "disposable masks will be available for sale at merchandise booths if the pollution hits certain predetermined levels."
They will also be made available to vulnerable groups such as the elderly, children and pregnant women at first aid booths. Singapore and large parts of Malaysia have been "blanketed in recent days" by smoke emanating from forests across Indonesia, where fires are often set to clear land for plantations. REUTERS