Coles Express extends Penske Team Partnership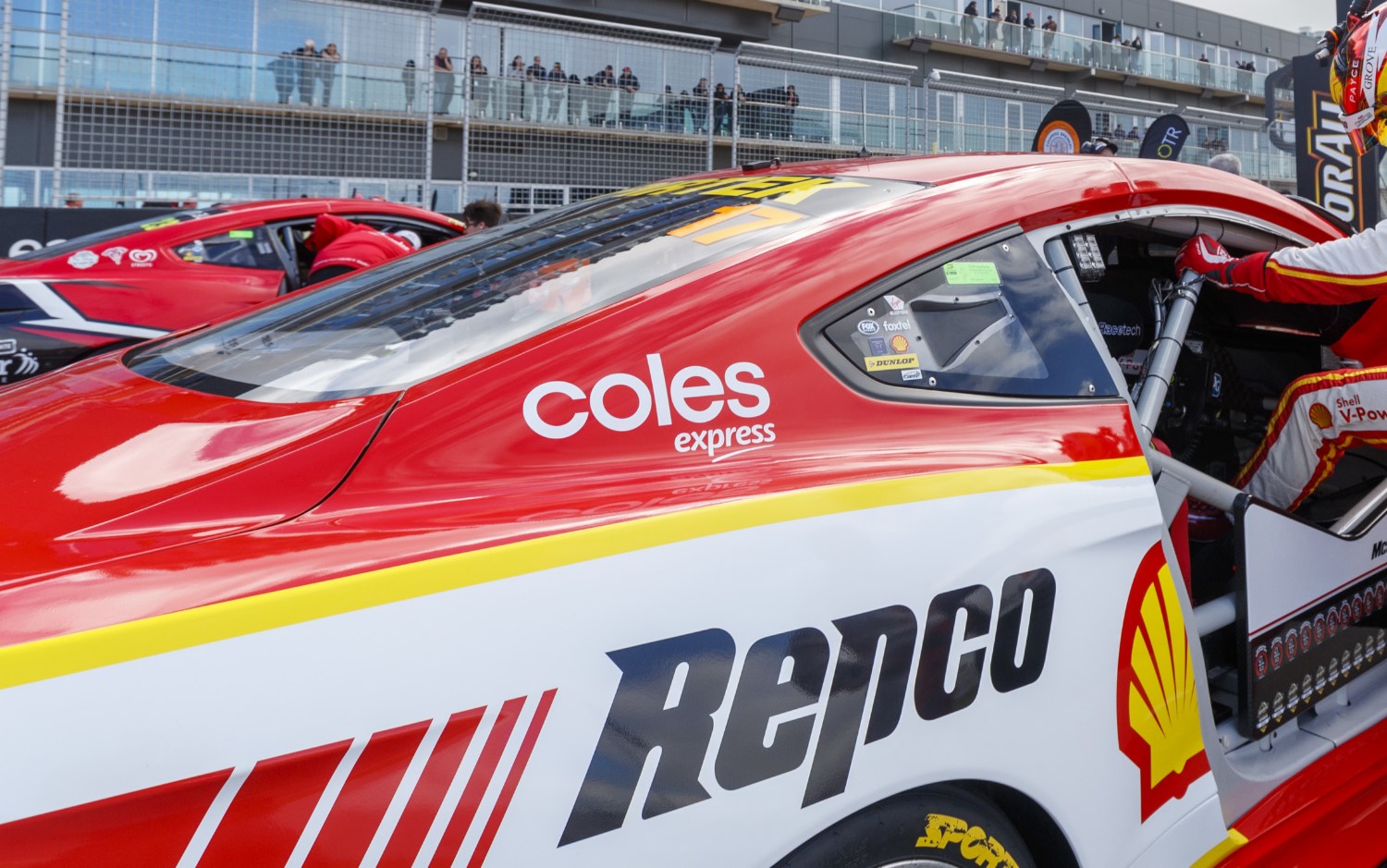 Coles Express
Fuel and convenience retailer Coles Express has extended their partnership with the Shell V-Power Racing Team.
Coles Express is the exclusive retailer of Shell's premium V-Power 98 octane fuel. Across more than 700 sites around Australia, Coles Express supplies Shell fuel and oil products to over two million customers every week.
After first joining the team as a partner in 2018, Coles Express has enjoyed a period of great success, including Scott McLaughlin's 2018 Drivers' Championship and a sensational start to the 2019 Supercars season that has seen the team take 19 of 24 wins to date.
This includes a record-breaking 17 victories for McLaughlin, marking his 2019 season as the most successful in Australian Touring Car History – with six races still remaining.
Greg Davis, Coles Chief Executive – Commercial and Express, said Coles Express was proud to have supported the team through amazing moments like the 2018 Championship and the team's quest to take back-to-back titles in 2019.
"This team has had an amazing period of success across 2018 and much of 2019," Mr Davis said.
"Since we joined the team, they have taken 17 pole positions and 21 race victories. It's an almost unprecedented level of success, and we're very proud to have played a part in it. Hopefully we can share another couple of Championships with the team in 2019."
Shell V-Power Racing Team Managing Director Ryan Story said the team took great pride in working with brands such as Coles Express.
"Coles Express services over two-million customers a week, and is one of the most recognized brands in fuel retailing in Australia," said Story.
"As the exclusive retailer of Shell V-Power premium fuel, the partnership is an easy fit and we look forward to continued success with Coles Express."