7-Seat Tesla Model S Plaid to enter production next October/November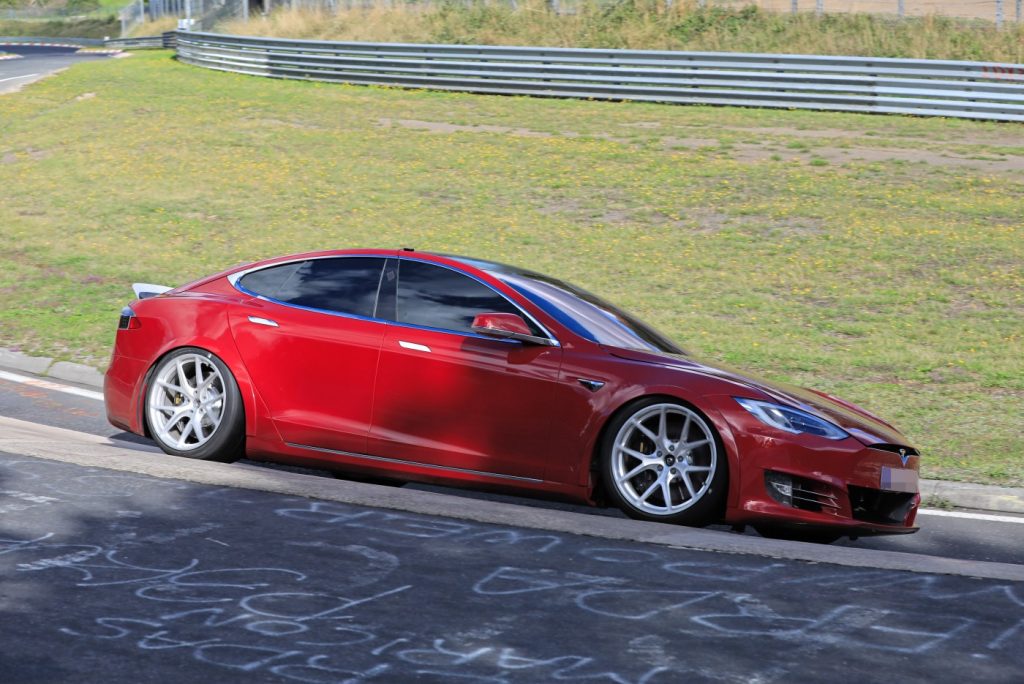 Higher performance Porsche-destroying Model S coming next fall
Elon Musk says the production Tesla Model S Plaid will seat 7, crush the Porsche Taycan on the Nurburgring and feature larger rear seats.
This comes just after the news of the Model S Plaid beating the Taycan on the Ring. According to Musk, the updated Model S Plaid will go into production around October or November of next year. The production version is expected to be even faster than the prototypes we keep seeing out on the 'Ring.
When asked about the seating for seven, Musk commented that the rear-facing seats will stay, but noted that they will be larger and more accommodating.
Tesla's Model S prototype on the Nurburgring reportedly destroys the Porsche Taycan's lap record by ~20 seconds, says veteran German motoring magazinehttps://t.co/A1Q6XypMKG

— TESLARATI (@Teslarati) September 17, 2019
It's a start. We expect these track times to be beaten by the actual production 7 seat Model S Plaid variant that goes into production around Oct/Nov next year.

— Elon Musk (@elonmusk) September 17, 2019
Tesla Model S Plaid's rear-facing 'jump seats' will accommodate larger passengershttps://t.co/R1gUm11oC7

— TESLARATI (@Teslarati) September 18, 2019