FIA Formula 3 Championship 2020 season calendar confirmed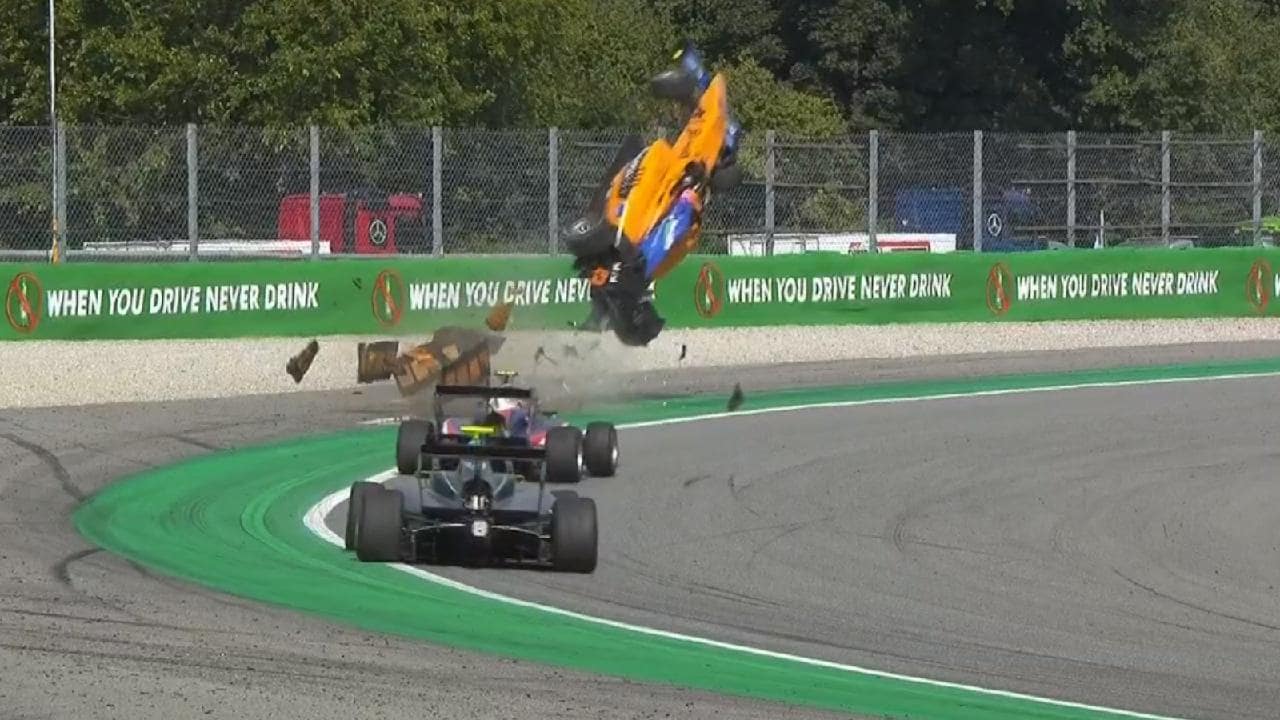 F3 action from Monza
The 2020 FIA FORMULA 3 Championship calendar has been confirmed today. It will comprise a total of nine rounds – one more than in 2019, all support events of the FIA Formula One World Championship and the FIA FORMULA 2 Championship. Seven rounds will be held in Europe, whilst two flyaway events will complete the calendar. There will be two new venues: Sakhir in Bahrain and Zandvoort in the Netherlands.
The second season of the FIA F3 Championship will commence for the first time overseas at the Bahrain International Circuit on March 20-22. The paddock will then go to Europe starting with Zandvoort in the Netherlands on May 01-03, then Barcelona in Spain the following week.
The action will resume at Spielberg in Austria on July 03-05, followed by round 5 at Silverstone in Great Britain two weeks later. Budapest will host the next event on July 31-August 02. After the summer break, the paddock will gather at Spa-Francorchamps on August 28-30, before going to Monza a week later. The season finale will take place at Sochi, Russia on September 25-27.
The pre-season testing calendar will be revealed at a later date.
FIA Formula 3 CEO Bruno Michel said: "I'm very pleased to confirm that our 2020 calendar will comprise nine rounds. That's one more event than this season. All events will occur alongside F1 Grand Prix, with two new venues, one flyaway and one European. It will be interesting to see the F3 cars racing at the Bahrain International Circuit and at Zandvoort alongside F1 and F2."
FIA Single-Seater Commission President, Stefano Domenicali, said: "The 2020 FIA Formula 3 calendar is an exciting prospect for the many young talents looking to progress up the FIA single-seater pyramid. I am looking forward to seeing how they tackle a new challenge in Bahrain, whilst many will be returning to the fantastic Zandvoort circuit in the Netherlands having raced there in more junior categories. With an additional event giving increased track time and all races supporting Formula 1, there's no better step up into international single-seater competition."
2020 FIA Formula 3 Championship Calendar*
| | |
| --- | --- |
| Date | Venue |
| 20-22 March | Sakhir, Bahrain |
| 01-03 May | Zandvoort, Netherlands |
| 08-10 May | Barcelona, Spain |
| 03-05 July | Spielberg, Austria |
| 17-19 July | Silverstone, Great Britain |
| 31 July-02 August | Budapest, Hungary |
| 28-30 August | Spa-Francorchamps, Belgium |
| 04-06 September | Monza, Italy |
| 25-27 September | Sochi, Russia |

*Approved by the WMSC