S5000 to race at Formula 1 Australian Grand Prix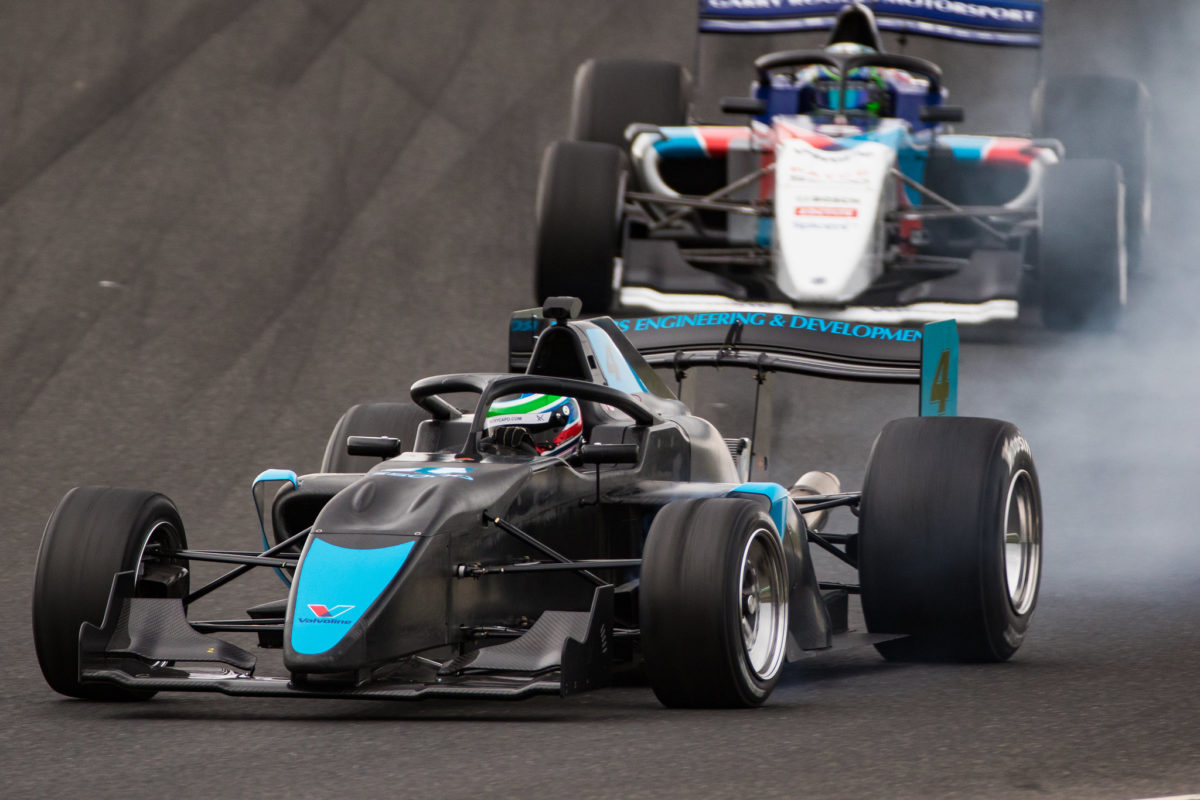 S5000 cars testing
The all-new S5000 Series will host its 2020 opening round at the Formula 1 Australian Grand Prix.
Event organizers, the Australian Grand Prix Corporation (AGPC) have today confirmed the new V8 open wheel series will join a bumper support bill for the F1 season opener (March 12-15) that includes Supercars, TCR Australia and Porsche Carrera Cup Australia.
Today's announcement comes in the week of the category's maiden event at Sandown which will feature 11-time F1 race winner Rubens Barrichello (see related video).
It is expected that the S5000 class will feature a number of experienced open wheel stars from Australia and around the world, as well as a crop of next generation racing stars.
"There is always such a strong appetite from our fans for exciting on-track activity, so having the exciting S5000 class at our event is the perfect fit," said AGPC CEO Andrew Westacott.
"AGPC is always looking to inspire the next generation of drivers and being able to showcase a new Australian motorsport category not just nationally, but globally, is such a fantastic opportunity for all involved."
S5000 owners ARG are confident the new 560 horsepower single seaters will provide an added spectacle for fans at Albert Park.
"The Australian Racing Group is extremely pleased to confirm that S5000 will be on the grid at the Formula 1 Rolex Australian Grand Prix 2020," said ARG's Managing Director Matt Braid.
"These S5000 cars are going to be right at home on the Albert Park street circuit, and we look forward to providing the best racing for the fans." Tom Howard/Speedcafe
About the S5000 Car
The S5000 car's chassis is based on a FIA-compliant Formula 3 bespoke chassis manufactured by French motorsport company Onroak-Ligier.
The car uses a 5.0-liter naturally-aspirated quad-cam Ford Coyote V8 that is modified by InnoV8, and has an output of 560 hp and 460 lbâ‹-ft of torque.
All of the power is driven by a 6-speed gearbox by Holinger. Holinger also supplies the transaxle. The suspension set and the wing package are supplied by Borland Racing Developments, and are then fabricated by Garry Rogers Motorsport, who also perform the assembly of the S5000 car.
The tires are supplied by Hoosier Racing Tire.
The S5000 car has been certified by the FIA under the 2018 safety certification.