Ferrari will struggle in Singapore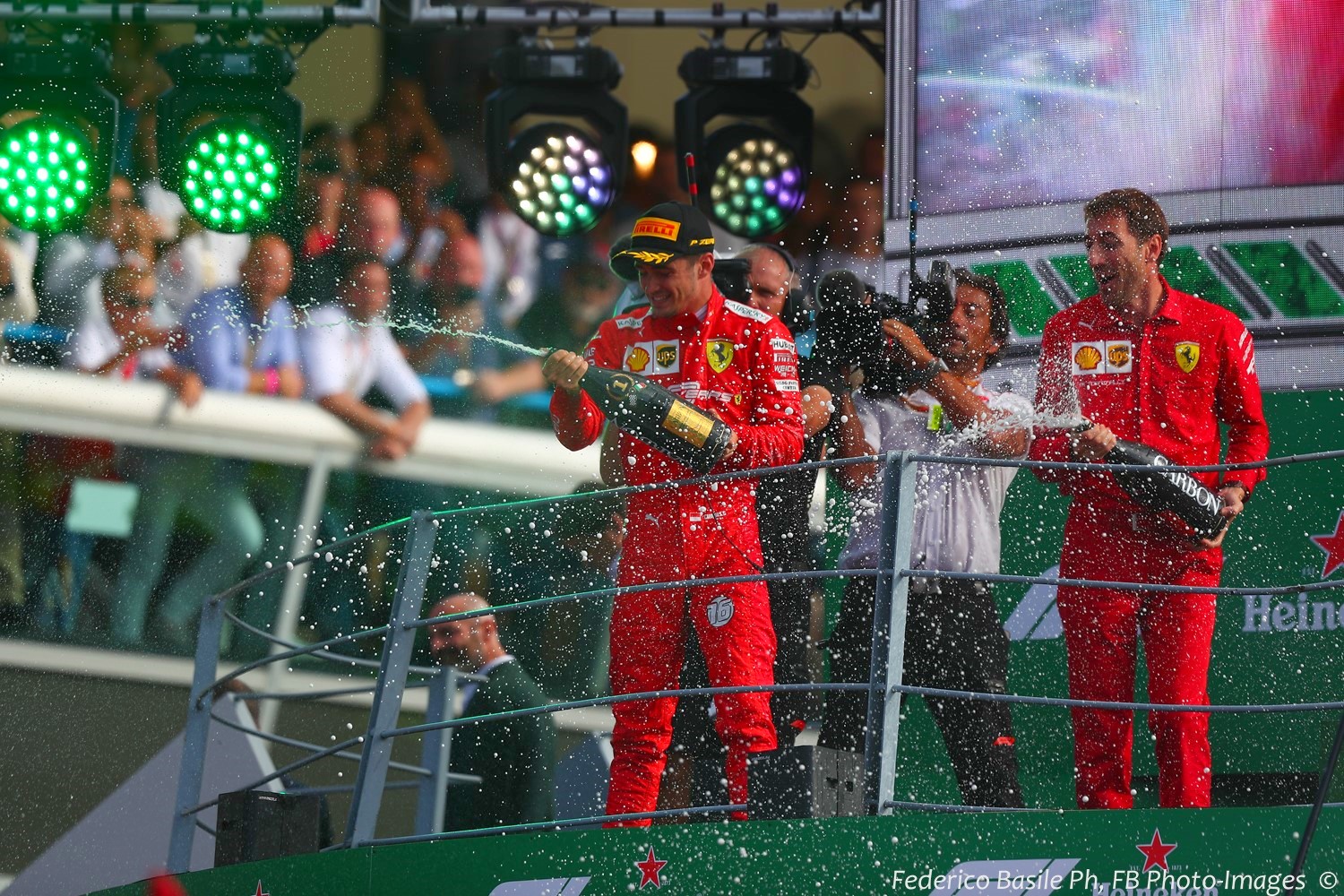 Ferrari had their moment in Monza, now it's back to reality
Charles Leclerc does not expect to claim a third successive Formula 1 victory when the championship touches down in Singapore next weekend.
Instead, he believes Ferrari will struggle around the Marina Bay street circuit, which is comprised mostly of 90 degree corners with few opportunities for cars to stretch their legs.
It therefore requires a different technical solution to that which saw Leclerc win in Belgium and Italy, with recent years favoring Mercedes.
"We need to stay realistic," Leclerc said of his chances.
"I think we expected that Spa and Monza would be very good races for our car but we also know that the next few races will be a lot more difficult for our car.
"So, we need to be realistic and, yeah, it's not going to be easy. I think especially Singapore.
"I think it will be a nice surprise if we are better than what we expect, but we expect to struggle there."