IndyCar Halo/Aeroscreen Test Dates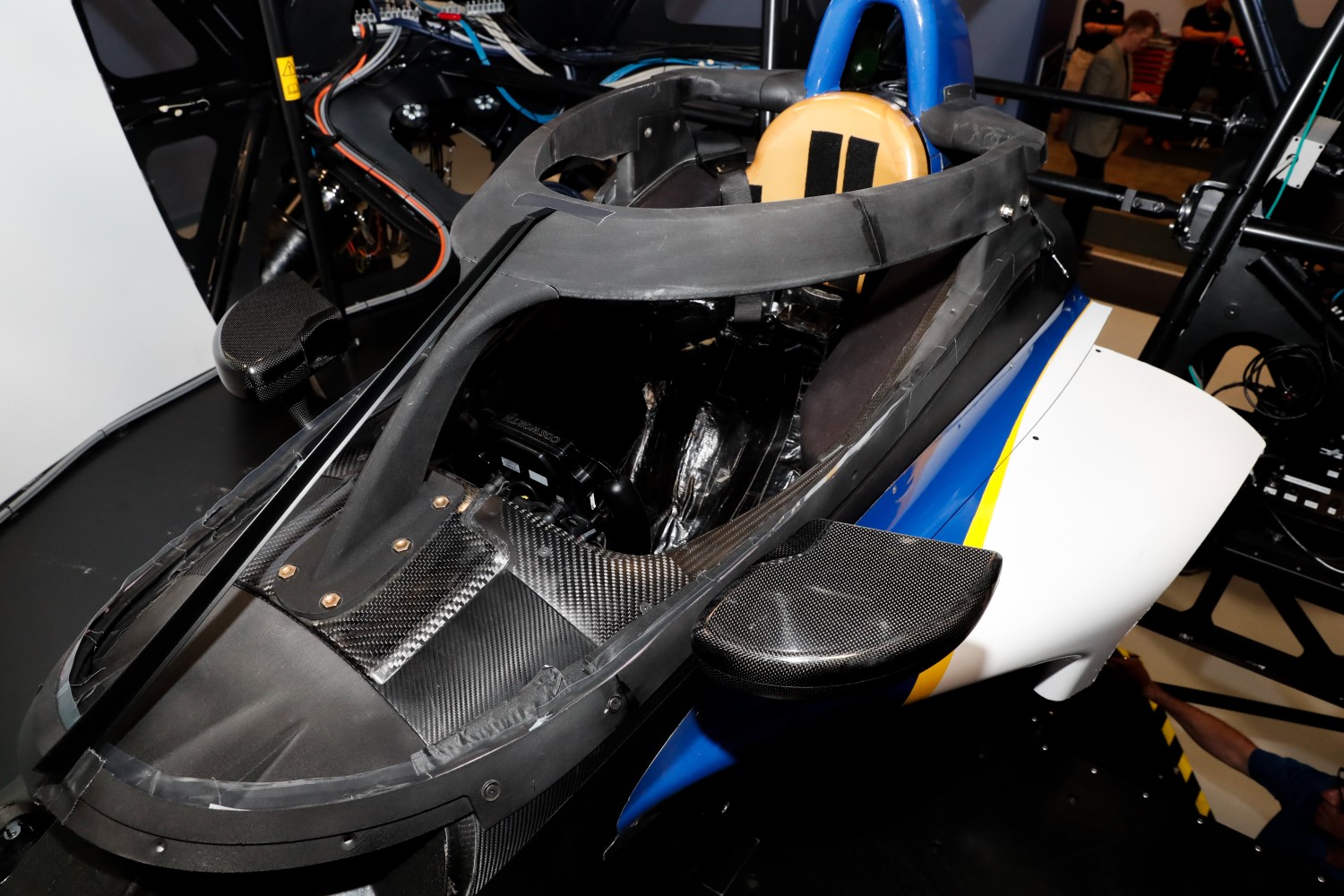 The IndyCar Halo is fairly massive to protect the drivers
The new IndyCar Halo/Aeroscreen might make the cars handling diabolical. For certain it will raise the center of gravity, hence they will be slower.
And the added weight is sure to tear up the Firestone tires a bit more. The added weight will also make the cars slower.
So IndyCar is going to allow the teams more testing time with the Halo ahead of next season.
Note: Not willing to admit how much the Halo has saved lives and injuries in Europe, IndyCar tries to trick its fans by calling it an Aeroscreen. It is a Halo disguised with a windscreen so you cannot see it. The windscreen further protects the drivers from small objects but it will be diabolical when it rains – IndyCars do not have wipers – rain on a windscreen smeared with rubber and oil will make visibility in the wet even worse. Every time it rains on a road or street circuit, look for IndyCar to be forced to throw the red flag.

Upcoming Halo/Aeroscreen Tests:
| | | | |
| --- | --- | --- | --- |
| Date | Team | Driver | Location |
| Oct 2nd | Ganassi Honda | Scott Dixon | Indy Speedway |
| Oct 2nd | Penske Chevy | Will Power | Indy Speedway |
| Oct 7th | Andretti Honda | Ryan Hunter-Reay | Barber |
| Oct 7th | Penske Chevy | Simon Pagenaud | Barber |
| Oct 15th | Ganassi Honda | Scott Dixon | Richmond |
| Oct 15th | Penske Chevy | Josef Newgarden | Richmond |