Video: Tesla Model S doing some laps at Nurburgring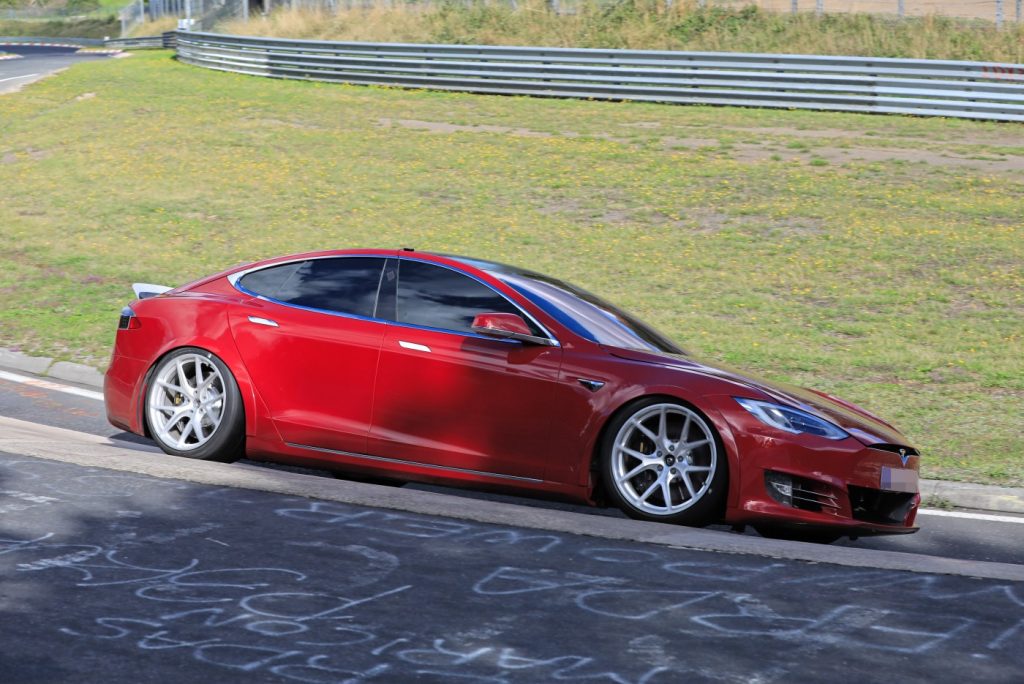 Will the new high performance Model S smack down the Taycan?
A new video of Tesla testing its new modified Model S on the Nurburgring racetrack has been released, and it shows the electric car shredding some tires ahead of a record attempt.
As we previously reported, following the recent launch of the Porsche Taycan, Tesla CEO Elon Musk appears to be on a mission to show that Tesla's vehicles are still the highest-performing EVs available today.
Last week, he said that Tesla would bring a Model S to Nurburgring race track — right after Porsche established a new 4-door electric car record at the track.
Over the last day, we have learned that Tesla is actually testing a newer performance version of the Model S.
Tesla announced a Model S with a 3-motor "Plaid powertrain" and new a "chassis prototype."