James Garner delivered the 'definitive' Racing Movie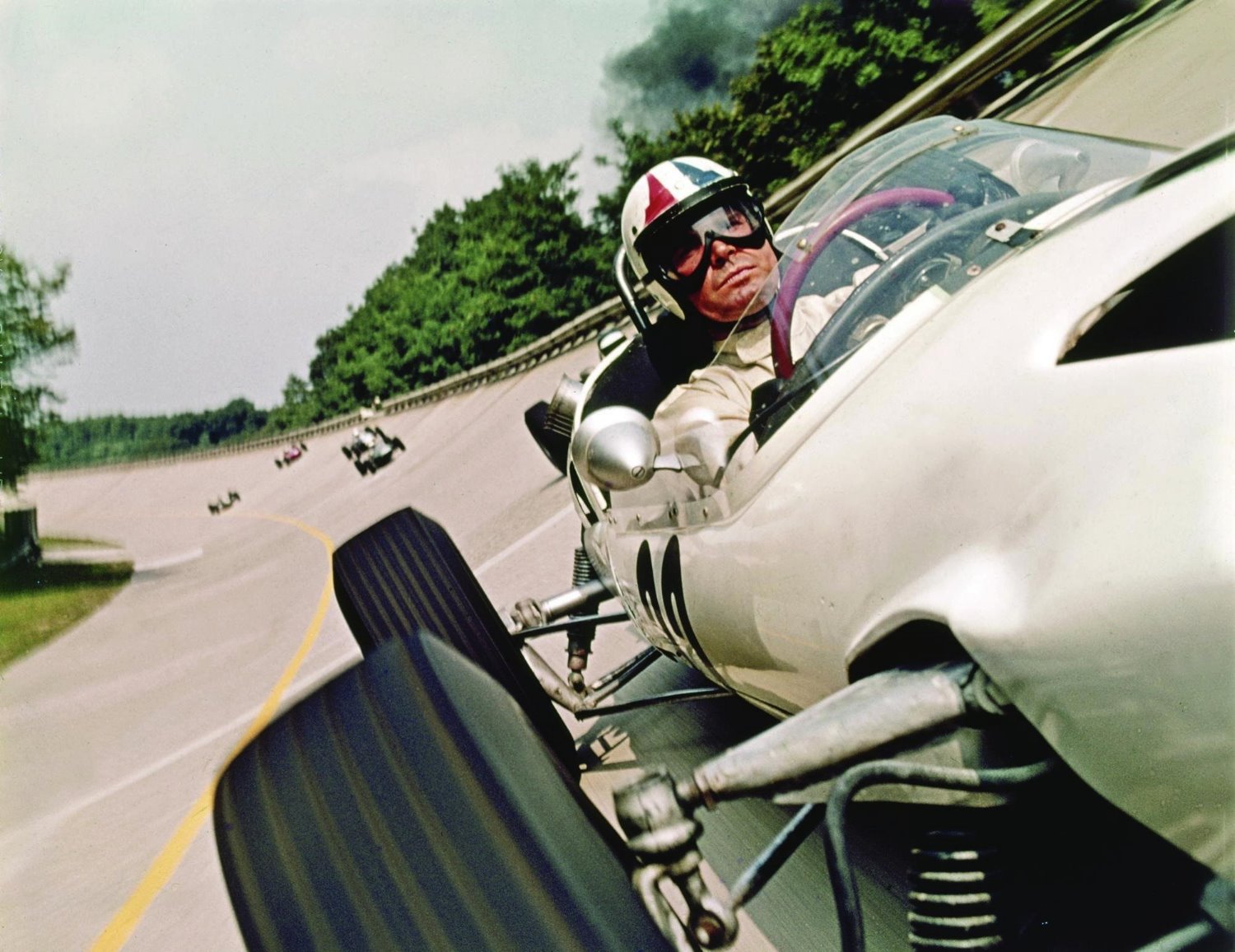 James Garner in the movie Grand Prix
It was truly sad to learn of the July 19th passing of actor James Garner. According to reports, Garner passed away due to natural causes in his Brentwood-California home at the age of 86.
He leaves us with a legacy of television and film work that spanned a career lasting nearly six decades. The television stand outs on his resume includes "Maverick" from the 1950's and "The Rockford Files" which ran for six seasons in the 1970's. He also portrayed major roles in over fifty feature films.
Garner was also a veteran who served in the United States Army during the Korean war where he was awarded two purple heart awards due to combat related wounds.
What exactly does Mr. Garner's distinguished acting career have to do with the world of auto racing? Actually quite a bit.
For decades I have said that the Hollywood film industry has never really understood auto racing and, probably, never will. The lone exception in my mind was James Garner's 1966 film "Grand Prix," a movie, directed by John Frankenheimer, examining the world of Formula 1 Racing.
In the movie Garner played the role of Pete Aron, an American Formula 1 driver trying to make a comeback in the sport. At one point in the plot Aron, still trying to land a ride, had to take a job in-of all things- the media. (Imagine the drama of that move).
Renowned American driver Phil Hill, the 1961 Formula 1 champion, was a consultant with the production and drove his race car with in car cameras on board in the 1966 Monaco and Belgian Grand Prix races which was used in the stunning racing sequences in the film.
After the film was released, it was revealed that many of Garner's co-stars were somewhat apprehensive regarding driving those exotic race cars at high speeds and the shot of them driving the cars were staged by the Director-a fancy movie term for faked.
However, Garner was very well known for always wanting to do his own stunts and had no reservations concerning jumping into the driver's seat and taking the car onto the track. His driving skills actually impressed a lot of real life drivers from the Formula 1 Series. That included F1 champions Graham Hill and Jack Brabham who told Garner he could have been a successful grand prix driver if he had not gone into acting.
Another aspect to the movie "Grand Prix" was the fact that it was shot with a then newly developed process known as 70 millimeter Wide Screen Cinerama. The result of that process was stunning, especially during the on track sequences, and led to the film receiving three Academy Awards for technical achievements.
"Grand Prix" also led James Garner to the world of auto racing in his private life as well. He especially enjoyed the world of sports car endurance racing as well as desert off road racing according to his page on Wikipedia.Com which also said:
"Garner was an owner of the "American International Racers" (AIR) auto racing team from 1967 through 1969. Famed motorsports writer William Edgar and Hollywood director Andy Sidaris teamed with Garner for the racing documentary The Racing Scene, filmed in 1969 and released in 1970. The team fielded cars at Le Mans, Daytona, and Sebring endurance races, but is best known for Garner's celebrity status raising publicity in early off-road motor-sports events.
Garner signed a three-year sponsorship contract with American Motors Corporation (AMC). His shops prepared ten 1969 SC/Ramblers for the Baja 500 race. Garner did not drive in this event because of a film commitment in Spain that year. Nevertheless, seven of his cars finished the grueling race, taking three of the top five places in the sedan class."
Unfortunately, health issues would later hamper Garner increasing his role as a race driver. The years of performing his own stunts in his acting roles led to a series of issues that included the replacement of both knee caps as well as a serious back malady.
In the summer of 1994 I was covering a race at the Saugus Speedway in Santa Clarita-Clarita. You can well imagine my surprise when I discovered James Garner standing on pit road watching a practice session. He was there that night as a VIP special guest of the promoter.
Garner graciously granted me an interview and seemed very enthused to discover that the interview was about racing and cars. In other words, far from the usual show business topics. He was also incredibly polite and never once displayed the pretentious attitude that often comes with the rich and famous. After thanking him for his time, I walked away thinking "this man is as classy in person as he is on the silver screen." To this day, I have an 8 x 10 photo of our interview proudly displayed on the wall of my racing office.
God speed James Garner.