Wolff: There would have been riots if Leclerc received the penalty he deserved (Update)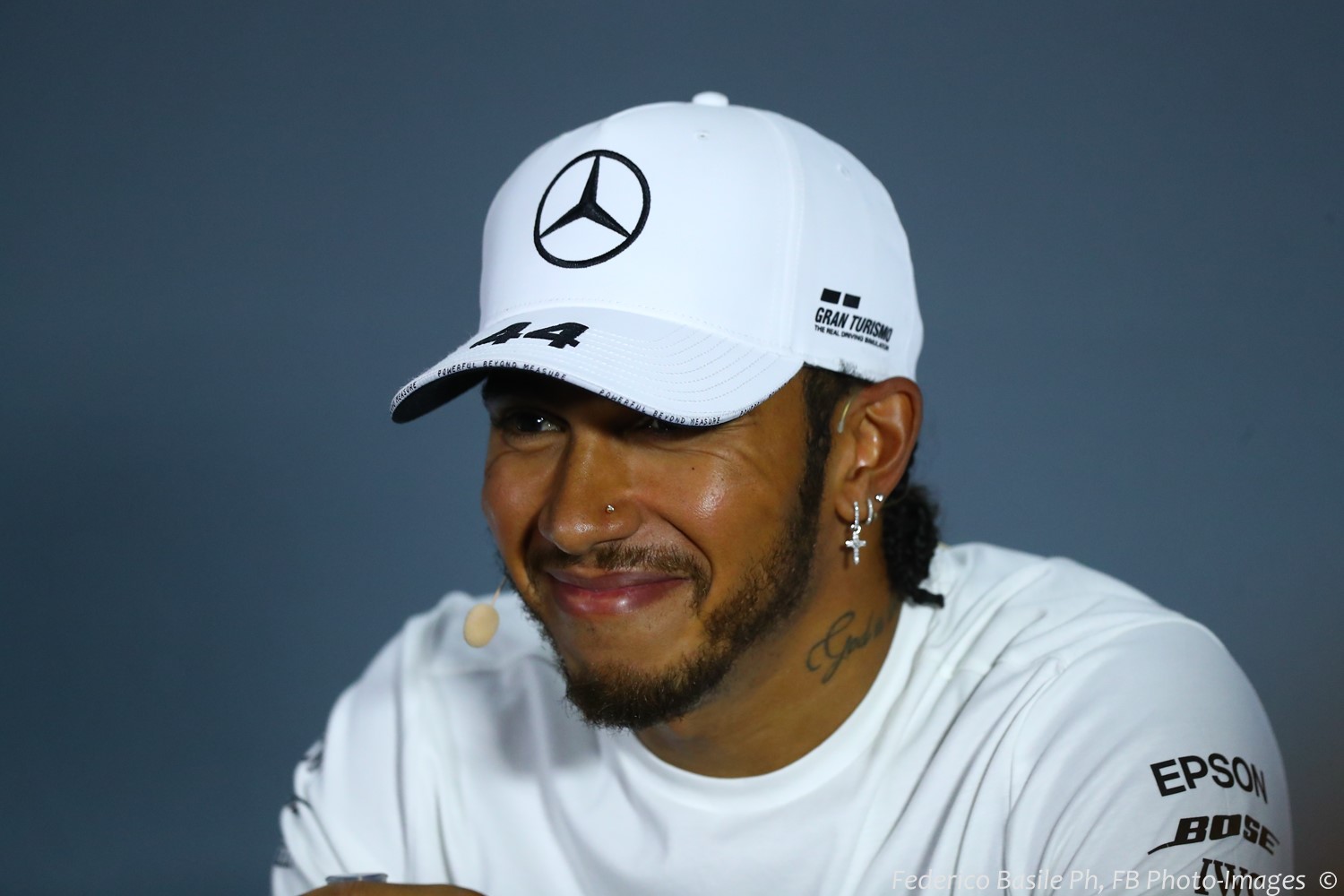 Lewis Hamilton not happy getting beat
UPDATE (GMM) Toto Wolff has suggested Charles Leclerc avoided penalty on Sunday because the FIA was afraid to disappoint Ferrari's supporters.
Lewis Hamilton complained about the aggressiveness of back-to-back winner Leclerc's defense as the 21-year-old raced to victory at Monza.
"I guess the stewards woke up on a different side of the bed this morning," said the Mercedes driver.
"I had to avoid colliding with him a couple of times but I guess that's how the racing is today."
Leclerc admitted he was "very on the limit" with his aggression, but said he changed his style after an aggressive Max Verstappen was also not punished in Austria.
"Today it's also thanks to Austria that I've managed to win. I'm happy to race like this," he said.
Hamilton's boss Toto Wolff, though, thinks a penalty was in order.
"But can you imagine if the stewards had done a 5 second penalty? You would need a police escort to leave the circuit," he said.
However, Wolff said he will not be making a big deal about it with F1's new-in-2019 race director Michael Masi.
"I have enough problems in my life that I don't need another one by entering into a conversation with Michael Masi and the FIA," said Wolff.
Masi defended himself anyway, saying the stewards "proceed on the basis that drivers are allowed to fight on the track".
"Approaches are changing and it gives results," he added, referring to the new usage of the black and white flag for unsportsmanlike behavior.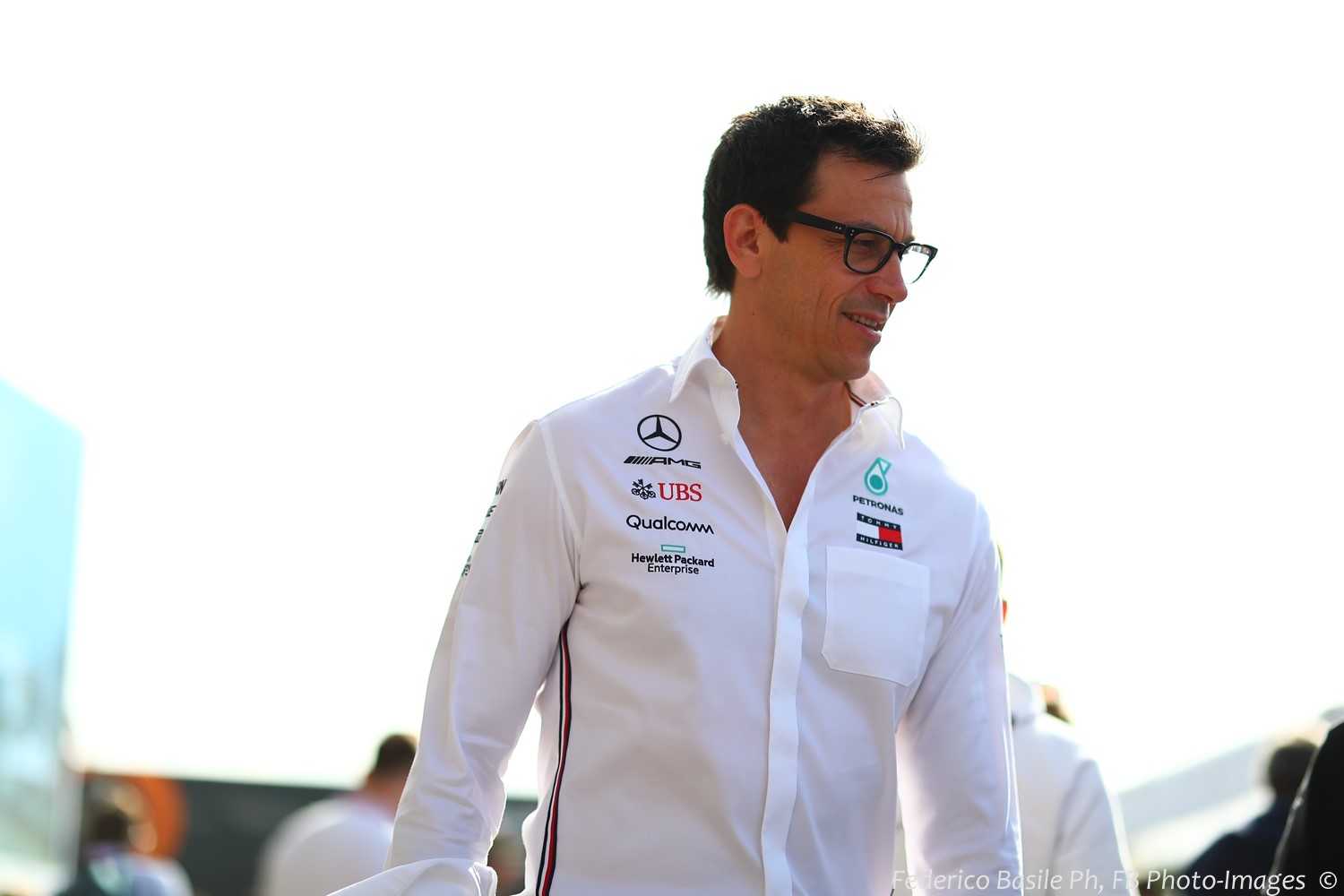 Toto Wolff
09/08/19 Mercedes principal Toto Wolff believes giving Charles Leclerc a penalty at Monza for his defense against Lewis Hamilton would have caused "riots".
Leclerc led most of the race and won back-to-back victories and Ferrari's first win on home soil since 2010, but that didn't come without a little bit of controversy.
Hamilton put heavy pressure on Leclerc shortly after the Ferrari driver's one and only stop, leading to Leclerc squeezing the Brit onto the run-off area.
Hamilton complained to his team that he was "pushed" by Leclerc, but a very quick stewards inquiry resulted in no further action.
LAP 23/53

Leclerc and Hamilton overtake Hulkenberg

Hamilton then tries to overtake the Ferrari but runs out of room!

Leclerc is shown a black and white flag#F1 #ItalianGP 🇮🇹 pic.twitter.com/QlkuOea7Cy

— Formula 1 (@F1) September 8, 2019
rilliant race and Ferrari had the strongest package. We threw two of our guys at him and it still wasn't enough," Toto Wolff told Sky Sports F1.
"I think his driving was a little bit over the edge. But do you want to give him a penalty in Monza? I think we would have had riots here.
"This is another problem we have. We want to see hard racing but how far does the leniency go. He could have had a penalty for that, pushing Lewis off.
"But I want to give them the credit they had the strongest car here."
When reviewing the footage of what happened with Sky Sports F1, Wolff added: "Yeah, he pushed him off. I have no doubt in a different circumstance we are going to play that video and show how it was in Monza back in 2019."
Despite what went down, Wolff was satisfied with P2 for Valtteri Bottas and P3 for Hamilton.
"I said before the race if you gave us second and third I would have taken it, but from a global perspective it was great for Ferrari to win," he concluded.