F1 teams support Masi as race director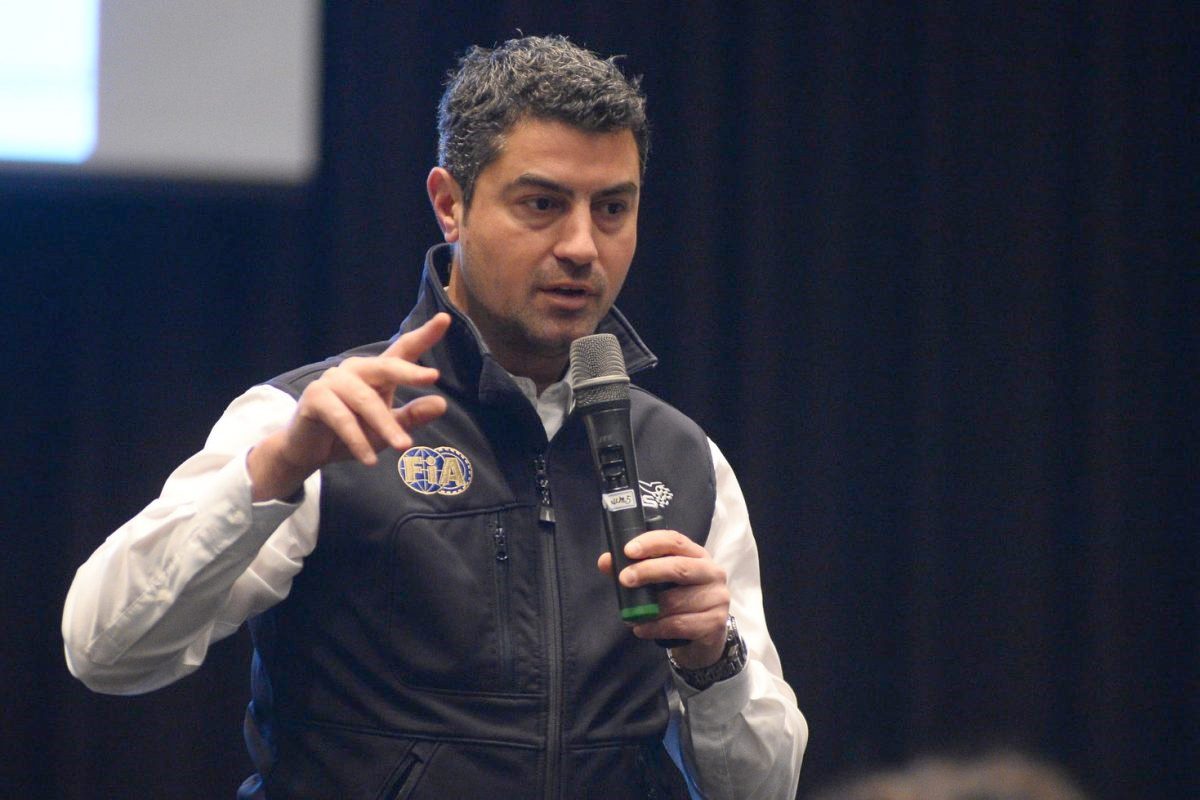 Michael Masi
Formula 1 race director Michael Masi looks set to keep his job as the paddock appears happy with his work
The Australian took up the role following the unexpected death of Charlie Whiting in the days prior to the season opening Australian Grand Prix.
He then filled the role on a temporary basis before being confirmed by the World Motor Sport Council for the remainder of 2019 in June.
"I think Michael is doing very well since Australia," said Ferrari team boss Mattia Binotto.
"If you look over the first races I don't (think) there have been, from a race director's point of view, any mistakes or big mistakes.
"It has not been easy for him," Binotto continued.
"With no advice he had to jump into the role, but since then he's doing really a pretty good job and I'm really happy."
"Michael is doing a fantastic job because it was not easy for him because they were big steps he had to go in and he fulfilled it and he is doing the best possible job he can do in this position," said Toro Rosso boss Franz Tost.
"So far I would not say that the made any wrong decision we are quite happy with him."
Masi has even found support in tire supplier Pirelli, and while the Italian company has less to do with him than they did his predecessor, they support his appointment.
"Obviously it's difficult to replace Charlie and Michael has probably a slightly different role," explained Mario Isola, the tire company's F1 boss.
"Charlie was a bit everywhere. He was our… I don't want say unique reference, but every time we needed something we went to Charlie.
"Now in the FIA there is a slightly different organisation so we have different people but I believe Michael is doing an excellent job."
Masi Puts the Hammer Down at Monza
As the FIA continues to crack down on drivers exceeding track limits, Masi has taken a dramatic step at Monza.
Drivers will often run wide as they exit the famous Parabolica in order to carry as much speed as possible on to the pit straight that follows, the tactic having become almost common place since the previous gravel run-off was replaced by asphalt, thereby almost encouraging drivers to take advantage.
However, in a bid to prevent drivers taking advantage, on Friday night Masi issued a new directive.
"A lap time achieved during any practice session or the race by leaving the track (all four wheels over the white track edge line) on the outside of Turn 11 will result in that lap time and the immediately following lap time being invalidated by the stewards," he informed the teams. "Teams will be informed of any such breach on the official messaging system."
While it is usual for drivers to have their lap time invalidated following such an indiscretion, it is the first time that drivers have faced the threat of having two laps deleted – the move clearly in light of the fact that the advantage gained by exceeding the limits will impact the subsequent lap.
Previously, the rules on track limits were enforced only during qualifying and the race, but last weekend in Belgium Masi deemed that the practice was to be 'outlawed' in all sessions in a bid to "make it consistent for the whole weekend".