Should IMS ditch the failing Brickyard 400?
IMS is wasting its time with NASCAR. The wallowing stock cars are boring on the flat IMS oval and the few remaining fans will roast on the hot July 4th weekend next year.
NASCAR's Brickyard 400 will run for the 26th time Sunday as a "shadow of its original self as it heads into its second quarter-century," but Indianapolis Motor Speedway has "redoubled its efforts in recent years to rebuild its second-biggest event," according to Dave Kallmann of the INDIANAPOLIS STAR.
The track two years ago added concerts around the Big Machine Vodka 400, then rolled out a "dirt short track in the infield last year for a midweek race before the 400."
Race dates changed "from late July to September last year and then back to July" for '20. IMS President Doug Boles said of last year's changes, "We felt like the momentum of the Brickyard had changed. Part of that was the date change, but a lot of it was just a lot of the efforts the team put into adding content — the dirt track was a big piece of that — and really engaging the community."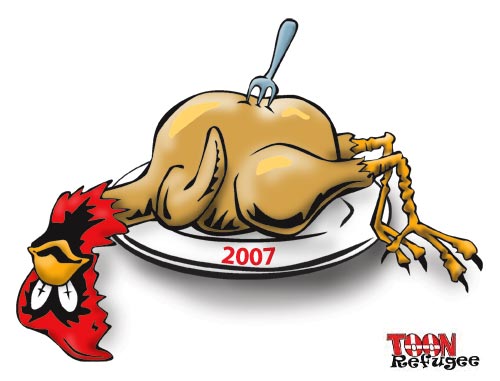 They can play with dates all they want, stick a fork in the Brickyard 400, it's nearly done.
Boles said IMS moved the Brickyard to September to "get out of the heat" and to have a "consequential date" as the last race of the Monster Energy NASCAR Cup Series regular season.
But Boles said the synergy of running the Indianapolis 500 on Memorial Day weekend and the Brickyard around Independence Day was "really strong." Boles noted of the September date, "It's the end of the summer, it's the start of school, it's college football, it's pro football. … It's definitely that challenge there."
He added, "Our whole team is working really, really hard to legitimately say, hey, the Brickyard weekend for the first time in many, many years is going in the positive. … We're selling more tickets that weekend than we did the previous weekend" INDIANAPOLIS STAR