Ferrari drivers to get upgraded engine for Italian GP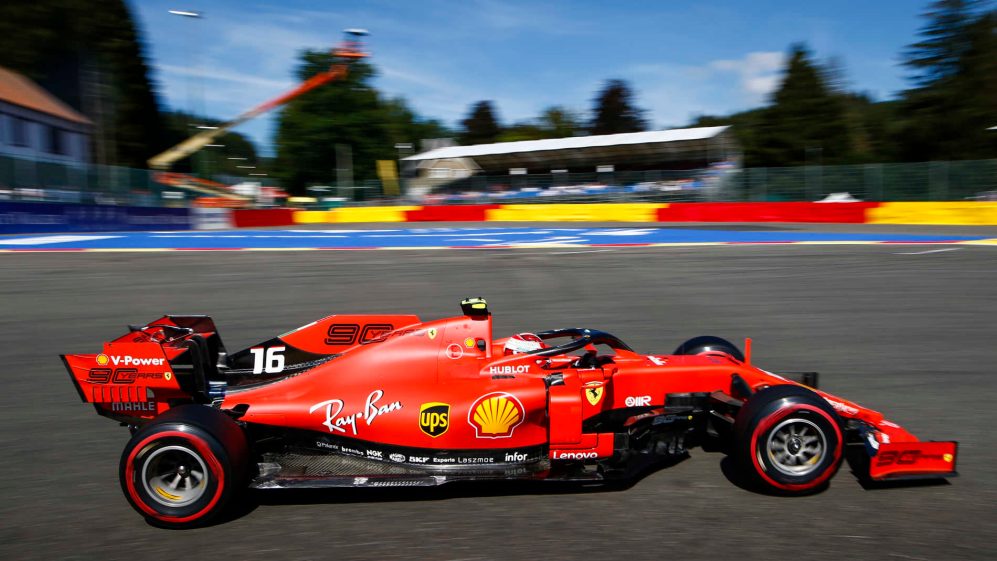 Can Leclerc win again at Monza?
Fresh from its maiden win of the season at Spa with Charles Leclerc, the Ferrari team will be gunning for glory again at its home race, on a layout that caters to low downforce and top speed, the prime qualities of Ferrari's SF90.
The Italian outfit supplied its new engine to customer teams Haas and Alfa Rome in Belgium, but held off on bolting the updated unit on to its own cars at Spa in order to rely on absolutely pristine engines for its home race.
Both Charles Leclerc and Sebastian Vettel are still within their authorized power unit element allocation, so neither driver will be penalized for adding the updated engine to their pool of units.
"It's time for our home Grand Prix and there can be no better way to come to Monza than as the winner of the last round in Spa-Francorchamps, Binotto said in the team's Italian Grand Prix preview.
"It's a great thank you to our fans who have given us so much support during what has been a far from easy season so far.
"Monza is a track where we run at very high average speeds, featuring long straights and heavy braking, running a low downforce package.
"This weekend, we plan to introduce our third power unit."
However, to secure a second consecutive win and trounce the mighty Mercedes squad, Ferrari will need more than a fresh batch of horsepower.
"We saw in Belgium that, in order to win, we must do everything to perfection and our aim is to do exactly that in Monza too. There will be no room for error," added Binotto.
Honda Drivers to get Spec-4 Units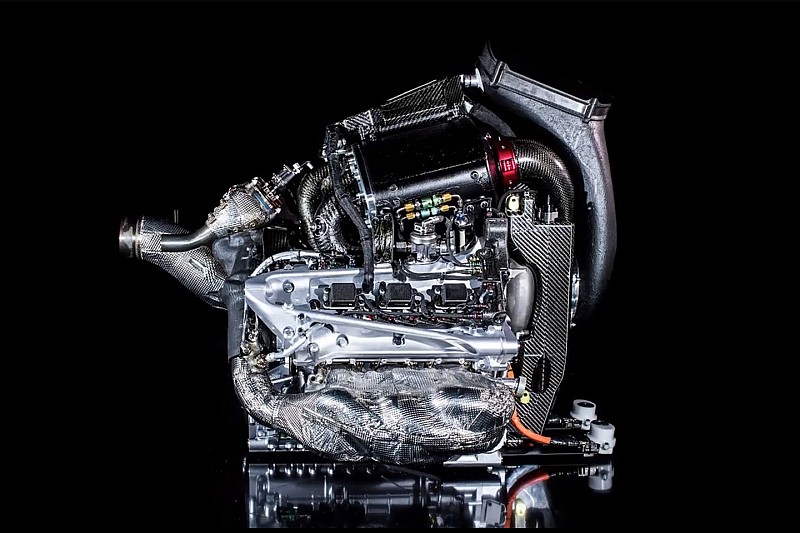 Honda F1 engine
Honda has confirmed that all four of its drivers will run the Japanese manufacturer's latest-spec power unit at Monza this weekend.
Introduced at Spa last weekend, it was only supplied to Alex Albon and Daniil Kvyat, while their teammates, Max Verstappen and Pierre Gasly stuck with the old unit.
Though Verstappen retired on the opening lap after colliding with Kimi Raikkonen, the three other Honda-powered drivers all finished in the points, Albon finishing fifth and Kvyat seventh, despite starting the race from the back of the grid (18th and 19th).
Honda and its teams had been considering the options for some time, aware that when he switched to the new power unit, Verstappen would be consigned to the back of the grid. With Singapore likely to be a strong circuit for the Red Bullpackage, the Austrian team has opted to run the new unit sooner rather than later, some having predicted that the spec-4 unit might not be run until Sochi.
"We plan to run the Spec 4 PU with all four drivers for the first time, after just Albon and Kvyat ran it in Belgium," confirmed Honda F1 boss, Toyoharu Tanabe. "For their first race with Spec 4, Gasly and Verstappen will therefore take grid penalties and start from the back of grid, but we believe they can still race strongly on Sunday.
"We gathered useful data in Spa, which we have used to make changes to PU settings and calibration in preparation for this race," he added. "We will try to maximize the potential of Spec 4 and hope to get another positive result, maintaining the momentum we gained in Spa."