2020 C8 Corvette Top Speed Test Run to 194 MPH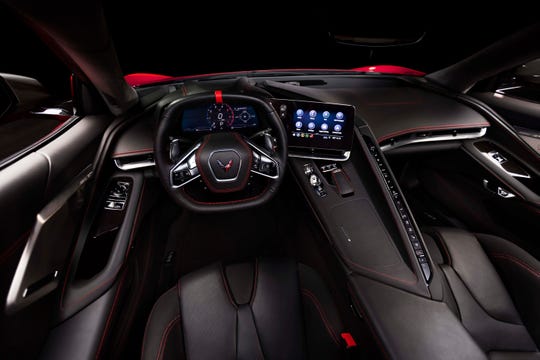 Corvette C8 cockpit
The 2020 Chevrolet Corvette C8 has all the numbers to impress—495 horsepower, a three-second 0-60 time, and a base price of under $60,000 (for now). Additionally, a Chevy-claimed top speed of 194 miles per hour means that this bargain barn-burner can hang with the best of them. However, up until now, that top speed figure was just a claim. But thanks to a video uploaded to YouTube by someone who sat in on an official Chevrolet presentation, there's now proof of the Corvette's flat-out limit.
Lasting a short 56 seconds, the video shows an in-car view of the Corvette C8 barreling down a test track with several measurements displayed, including kilometers per hour and meters per second.
The presenter can be heard explaining that this high-speed run took place at Germany's Papenburg test track, a non-banked circuit suited for supercar trial and development. They also mention that the speed was measured with super-accurate GPS equipment and presented as an average after running a flying mile in both directions, weighing out the two runs to end up with the 194-mph figure.