A leg up? Rossi not so sure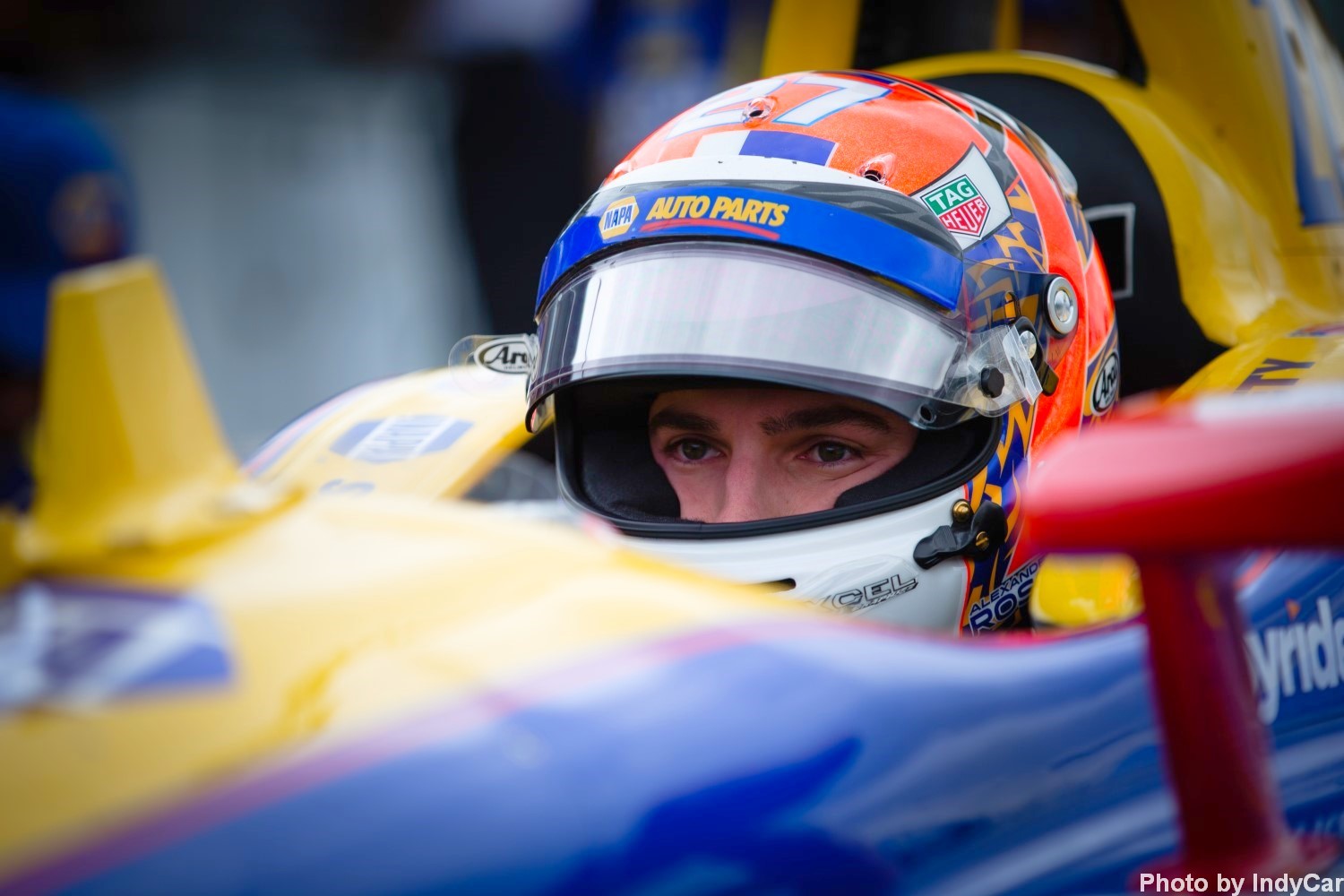 Rossi will quickly learn that the only leg up in IndyCar is if you drive for Team Penske
Andretti Autosport was the only NTT IndyCar Series team to have tested here at Portland with its full-time drivers. Indy Lights points leader Oliver Askew tested for Chip Ganassi Racing.
Which means, Alexander Rossi is the only championship contender to have received extra time on this 12-turn, 1.964-mile permanent road course, and it seemed to have showed in Friday's practice sessions. All five of the Andretti cars, which includes the partner program that includes rookie Colton Herta, were in the top 11, with Herta first in the No. 88 Capstone Turbine Honda (57.295 seconds, 123.115 mph) and Rossi second (57.5538, 122.849 mph) and Marco Andretti fifth (57.9006, 122.113 mph) in the No. 98 Oberto Circle K/Curb Honda.
Scott Dixon was third on Friday's speed chart (57.7922, 122.342 mph) with Josef Newgarden fourth (57.8504, 122.219 mph) and Simon Pagenaud 13th (58.2207, 121.441 mph).
Rossi acknowledges some benefits, but Aug. 7 was cooler than the conditions expected for Sunday's Grand Prix of Portland. For that reason, Rossi expects to revert to chassis setups more similar to what the team used here last year.
And any advantage Rossi has over the other championship contenders isn't an advantage in the scope of the season since the number of testing opportunities are capped.
"Because (the others) tested at some tracks we didn't test at, so it all comes around to be pretty even at the end of the year," Rossi said. "Their advantage was probably already exercised.
"As teams, we look at it where we can get the most benefit out of (testing) and you take sacrifices where other teams test at. At the end of the year, it's fairly even."