Newgarden: It's my championship to lose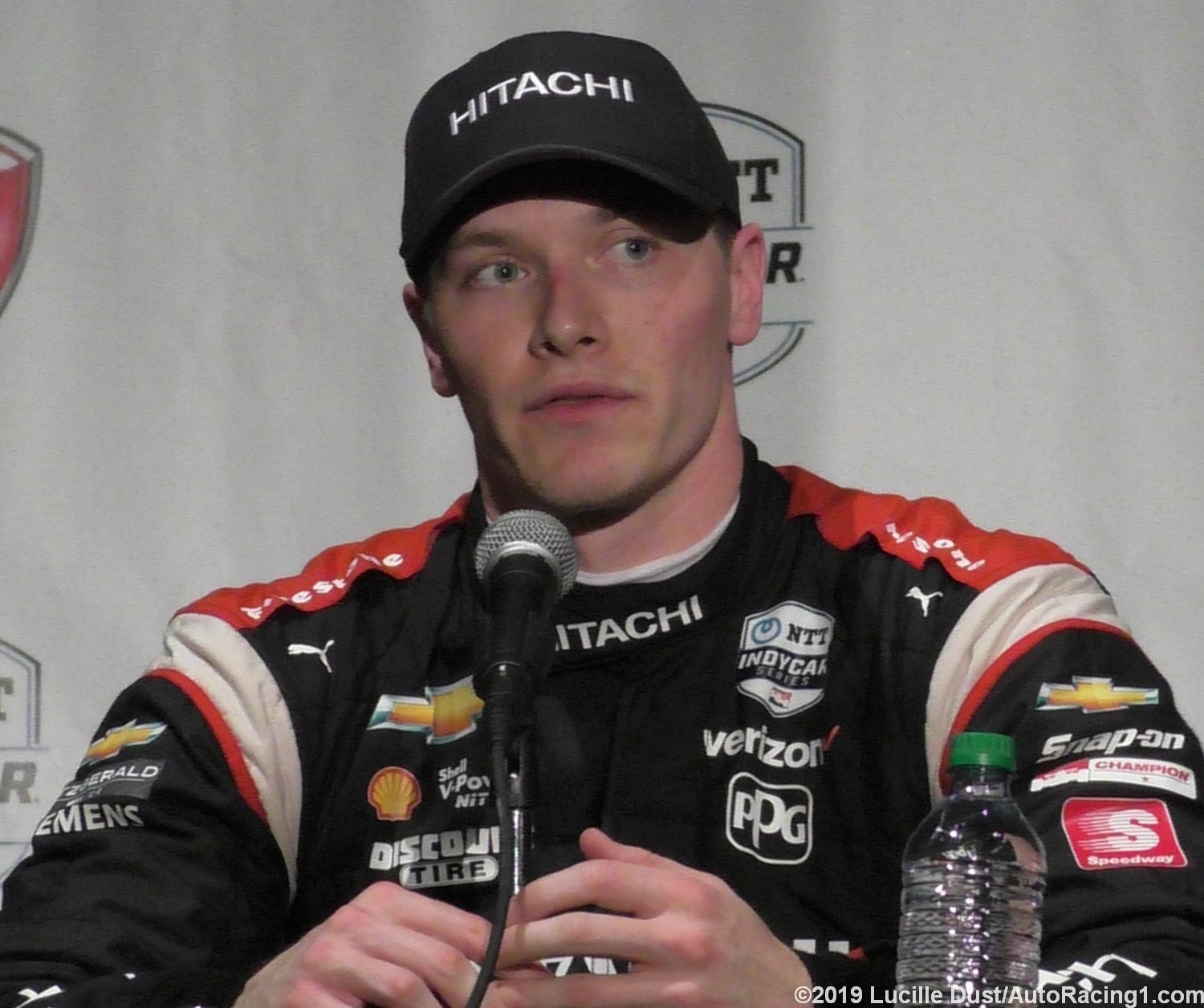 Newgarden says it's his championship to lose
Team Penske driver Josef Newgarden (No. 2 Hitachi Chevrolet) acknowledged Friday that this NTT IndyCar Series championship is likely his to lose.
Heading to Sunday's penultimate race at Portland International Raceway, Newgarden leads teammate Simon Pagenaud (No. 22 Menards Chevrolet) by 38 points and Andretti Autosport's Alexander Rossi (No. 27 NAPA AUTO PARTS Honda) by 40. Chip Ganassi Racing's Scott Dixon (No. 9 PNC Bank Honda) is 70 points in arrears.
"I would say it is (mine to lose) because we're in such a favorable position," Newgarden said. "I don't think it's a secure position, but it is a favorable one."
A maximum of 54 points are available to be won in Sunday's Grand Prix of Portland with another 104 up for grabs Sunday, Sept. 22 in the Firestone Grand Prix of Monterey (Calif.) at WeatherTech Raceway Laguna Seca. Assuming all four drivers compete in the season finale, a title hopeful likely needs to be within 94 points of the lead exiting Portland to have a chance.
Newgarden believes the pressure is on him more than the others.
"If we lose it, it probably would sting a bit more," he said. "If you are (the other drivers), I think it stings less. It (stings) either way, but if you lose it with a bigger advantage then yeah, I think it just stings a bit more."
Pagenaud said he is only concerned about how he fares this weekend.
"It doesn't really matter what Josef or Alex or Scott do – it really is about my own performance," he said. "I'm really focused on that, focused on being in the moment as much as possible. We'll see what we can do.
"It's really awesome to be (in contention) at this point in the season. Last two races, four guys in the championship. It's really exciting."
Rossi's confidence remains high despite finishes of 18th and 13th, respectively, in the past two races. Asked if he felt a title was still within reach, he did not mince words.
"Oh, yeah, for sure," he said. "For sure."
Dixon conceded his best path to a sixth series championship is to win the season's final two races.
"It's nice not to have to worry about points," he said. "Kind of just get after it, try to have a good weekend, see what happens in Laguna."