Jessi Combs, race car driver and TV host, dies in jet-car crash at age 39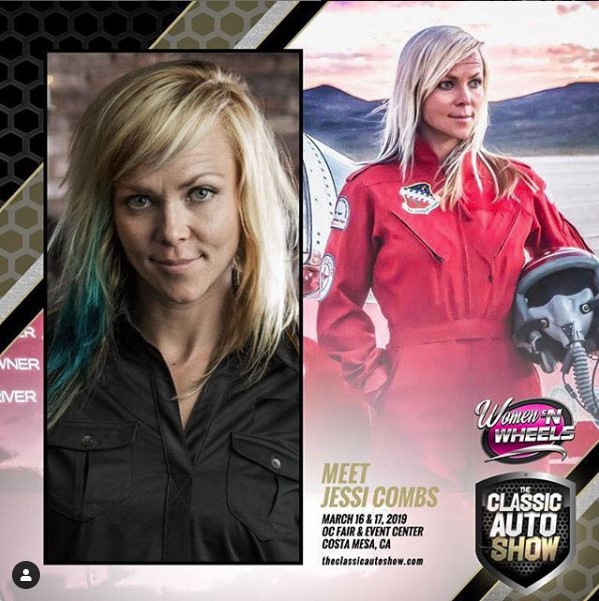 Jessi Combs
Race car driver and TV personality Jessi Combs died tragically during an attempt to break her own land-speed record.
She was involved in the fatal crash during her attempt on Tuesday on a dry lake bed in Oregon.
Combs was attempting to hit 619 mph, Autoblog reports.
Combs had previously set the women's land-speed world record for four-wheeled vehicles in 2013, driving the North American Eagle. She made the record-breaking run in the Alvord Desert in Oregon. She reportedly had an average speed of 398 mph.
Jessi served as co-host of "The List" during its entire 70-episode run from December 2011 through December 2017. In addition to its regular publication on Autoblog, the show was broadcast on Speed Network in 2013 and Velocity in 2015.
"The List" won an Online Film & Video Webby award in 2014 in the Travel and Adventure category. She was also a host of "Overhaulin'," "Extreme 4×4" and "All Girls Garage," a part-time host of "Mythbusters," and appeared on "Jay Leno's Garage."