Newman Wachs Racing Adds Kyle Dupell For Portland GP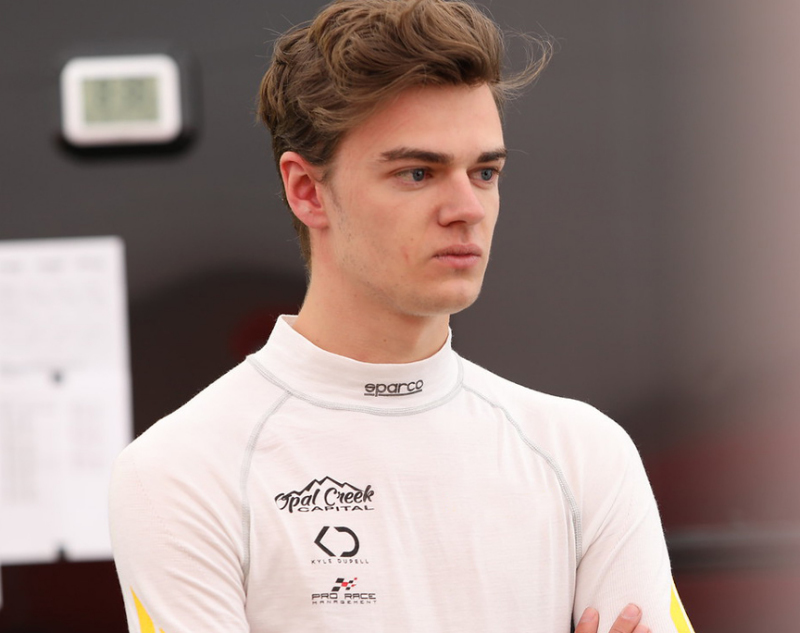 Kyle Dupell
Newman Wachs Racing is pleased to announce that Portland, Oregon resident Kyle Dupell will drive the team's #73 Tatuus USF-17 at the Portland Grand Prix this coming weekend in Rounds 12 and 13 of the 2019 Cooper Tires USF2000 Championship season. The 20-year-old ran the full USF2000 schedule last year, although this will be his first start of 2019. It is also Kyle's second time competing at the 1.964-mile, 12-turn road course at Portland International Raceway, having finished 10th in both races of the doubleheader last season.
"I'm extremely happy to welcome Kyle to our team," said Brian Halahan, NWR Team Manager. "We have been speaking back-and-forth for a little while now and finally got everything put in place. It will be interesting to see how he stacks as he has been out of the car for a while now. I think after the series test on Thursday, he will be ready to go for the race weekend."
Dupell got his start racing in competition karts at the age of 15 in the Pacific Northwest. Kyle continued his journey by competing and winning the Oregon State Karting Championship Series World Formula in 2014. From 2015 to 2017, he competed competitively in the Superkarts! USA Pro Tour, the Can-Am Karting Challenge, and Challenge of the Americas in Rotax. Most notably, Dupell participated in the highly competitive X30 Senior class at the 2015 Superkarts! USA SuperNationals in Las Vegas and the 2017 Rotax Max Challenge Grand Finals in Portugal, having earned his spot on Team USA from his winning efforts in the Can-Am Karting Challenge. In 2018, he made his car racing debut in the Cooper Tires USF2000 Championship, scoring four top-ten finishes enroute to 15th in the overall standings in his rookie year.
"I'm extremely excited to be joining Newman Wachs Racing for the Grand Prix of Portland," Dupell enthused. "I believe we can do some great things together this weekend. Everything started coming together in winter testing this year, leading sessions in both Indy Pro 2000 and USF2000 in official testing. I'm looking forward to the challenge of jumping into the car for the first time this year and seeing what we're made of. Thank you to Opal Creek Capital for coming on-board with us again and Family Help and Wellness for joining up with us and making this possible."
Newman Wachs Racing has enjoyed a great season thus far. Australian Cameron Shields gave the team its first USF2000 win with a victory at the Freedom 90 at the Lucas Oil Speedway in Indianapolis, IN in May. Rookie driver Nolan Siegel has performed incredibly for his first year in the series and has logged a pair of top-ten finishes while focusing on gain valuable experience ahead of the 2020 season. Dupell will join Siegel under the NWR banner weekend and the duo will work together to post the best results possible.