IndyCar Gateway TV rating (Update)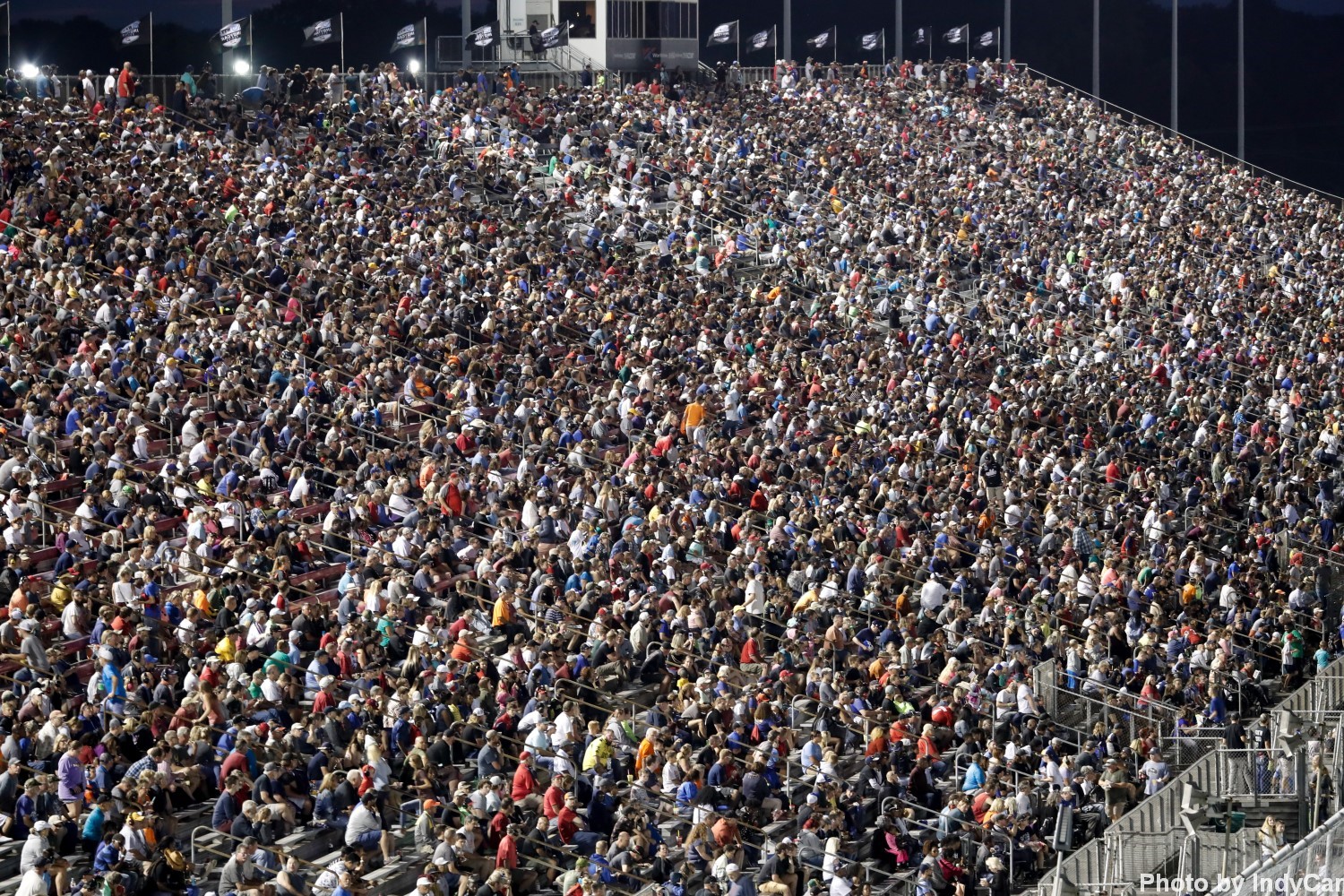 A great crowd that hardly anyone saw on TV given the low ratings – always – on NBCSN
UPDATE The final ratings for Gateway are in and they are not pretty. NBCSN pulled a lousy 0.20 final rating for the Bommarito Automotive Group 500 at Gateway Saturday night, down 13.0% from 2018.
Just 310,000 tuned in, and only 72,000 in the all important 18-49 age group for what was an exciting race.
While the race may have been exciting, very few saw it because very few people tune into NBCSN, only the die-hard fans. Think of all the additional sports fans who may have seen it on ESPN or network TV and fallen in love with IndyCar. NBCSN never was, and never will be, a go-to channel for sports fans.
08/25/19 Despite pulling in a record 42,000 crowd Saturday night, NBCSN earned a 0.23 overnight rating for last night's NTT IndyCar Series Bommarito Auto 500 at WWT Raceway‬, down 11.5% from a 0.26 for last year's race.
The final rating is expected to be less than the 0.23 overnight, approaching infomercial numbers, as NBCSN keeps IndyCar invisible to the general public.