Lando Norris in leg brace ahead of Belgian GP (Update)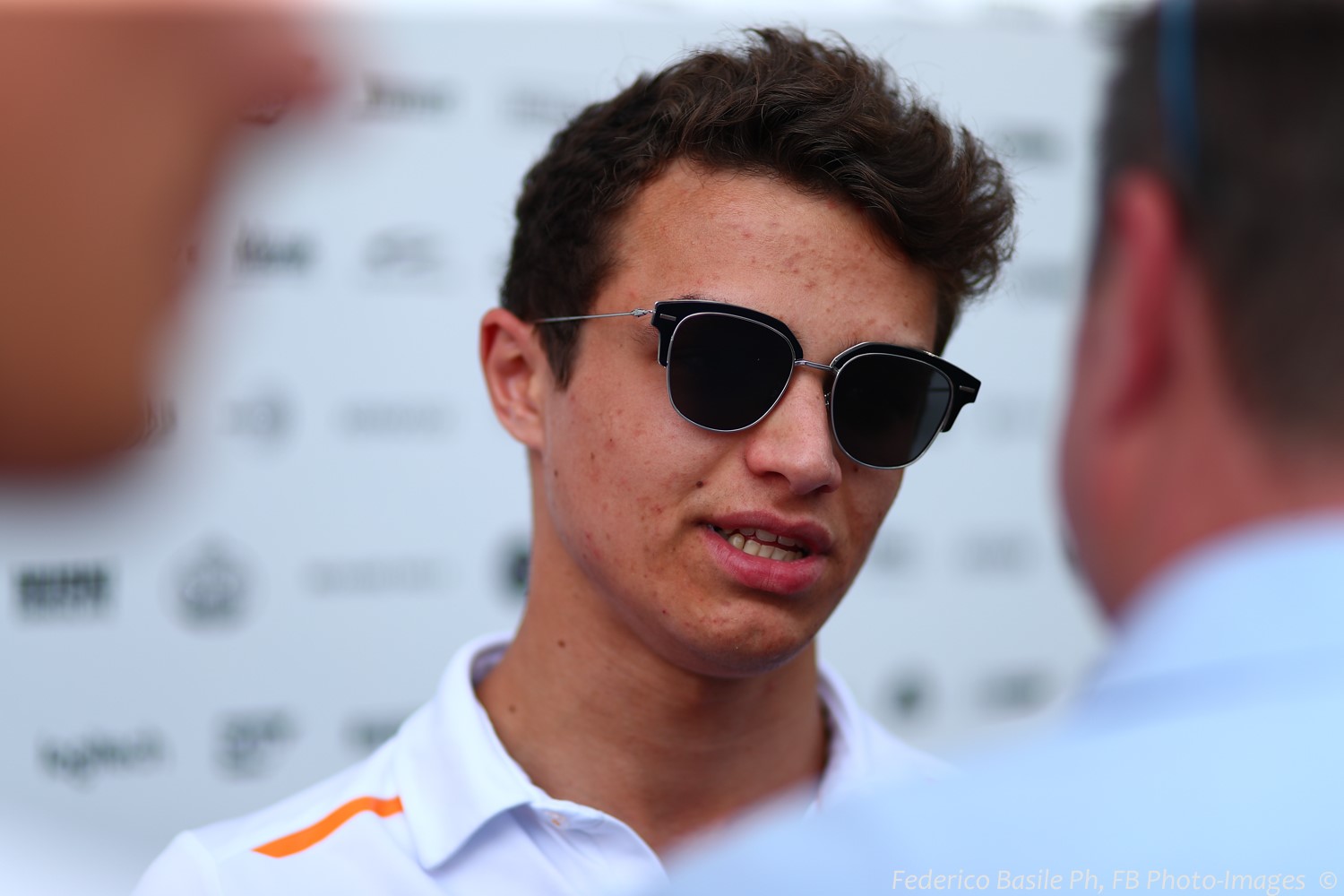 Lando Norris
UPDATE (GMM) McLaren is playing down an injury to race driver Lando Norris.
Viewers of one of the avid racing gamer's online live streams from his home noticed this week that the 19-year-old is wear a brace on his foot.
He said during the stream that the injury "frickin hurts". AFP news agency claims Norris injured a tendon when running.
McLaren responded by saying the Briton will race at Spa this weekend, describing the leg support brace as a "precautionary measure".
08/26/19 McLaren's Lando Norris is wearing a leg brace as a "precaution" ahead of the Belgian Grand Prix.
While streaming on Twitch on Sunday night, the 19-year-old showed off the leg brace and confirmed he was in pain, raising doubts over his ability to compete in Spa.
However, McLaren have moved to play down the injury, insisting that although the Brit did indeed "mildly inflame a tendon in his left foot over the summer break", it's not expected to affect his involvement in the Belgian Grand Prix.
"Lando mildly inflamed a tendon in his left foot while out running when he was on holiday," McLaren told GPToday.net.
"If it was anyone else they wouldn't be wearing a boot, it's belt and braces for a couple of days to isolate it while it recovers.
"It's precautionary. He inflamed a tendon running but all good. Looks way more dramatic than it is."