Blues players bringing Stanley Cup to Gateway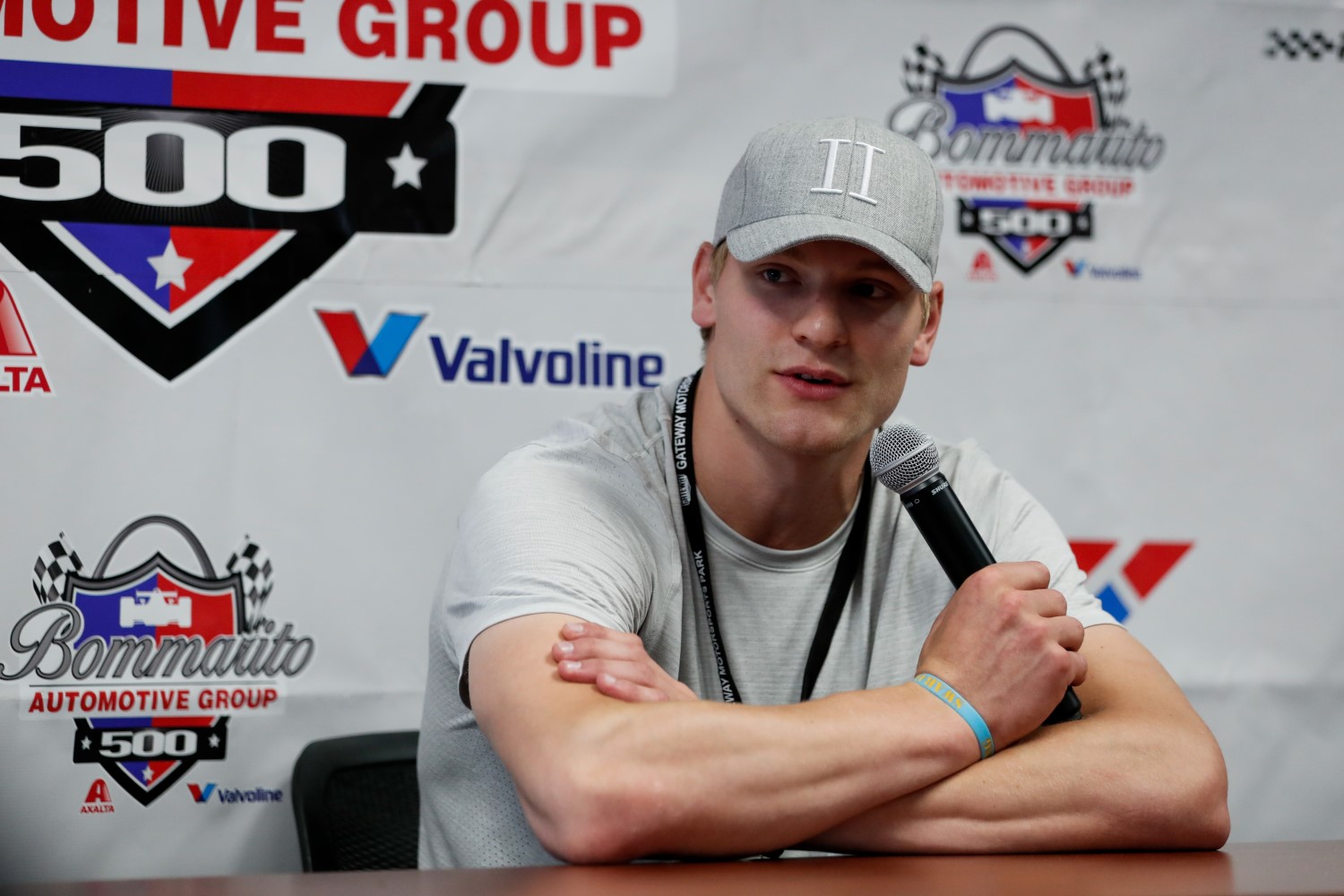 Colton Parayko
NTT IndyCar Series driver Graham Rahal was excited to bring hockey star Colton Parayko closer to the racing action this weekend, but the Rahal Letterman Lanigan driver said Parayko has plenty of experience with the sport.
The member of the Stanley Cup champion St. Louis Blues used to attend Indy car races in Edmonton – he's from Alberta – and attended his first Indianapolis 500 five years ago. He also has watched races in Toronto and here at World Wide Technology Raceway at Gateway over the years.
"In all aspects of life, he's a pretty modest guy," Rahal said. "He acts like he's a newbie around here. He's been around quite a bit.
"We were at the Toronto race (and) this guy just shows up. Never had asked for a ticket or anything – he kind of showed his true colors there. Obviously, (he) just enjoys coming out to the races."
Parayko said the attraction was speed.
"I just think everything that goes into it is cool," he said of INDYCAR racing. "You get a new appreciation for it when you come to the race. Bringing a couple of teammates (to Saturday's Bommarito Automotive Group 500). Every time (I) bring new guys (to the track), new teammates, they're like, 'Wow, this is amazing, so cool. I agree."
Joining Parayko at the track Saturday will be Blues captain Alex Pietrangelo, who will bring the Stanley Cup with him for an opportunity to share the NHL's ultimate prize with INDYCAR fans. After that, Parayko will ride in Honda's Fastest Seat in Sports that paces the field in pre-race.
Parayko took a two-seat ride with the Indy Racing Experience here last year.
"I got in and he's like, 'Can you get lower?' (in the car)," said the 6-foot-6, 230-pound defenseman. "I said, 'I'll try.'
"It's such a cool experience. (It's) not close to any kind of appreciation to what these guys are feeling, what they're going through going at a little bit of speed and going around the corners and stuff."