F1 releases photo of 2021 car in Wind Tunnel (Update)
UPDATE
Rolling into life 🤩

The 2021 #F1 car model was tested in the wind tunnel and discovered some promising findings ðŸ'€ pic.twitter.com/p3qz8bBAMj

— Formula 1 (@F1) August 22, 2019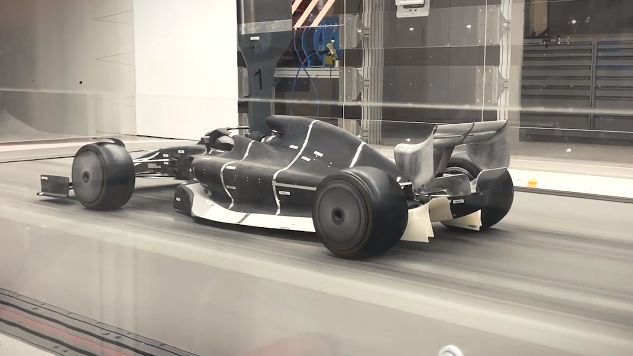 Note that the sidepods look like an IndyCar and also note the huge ground effects exit tunnels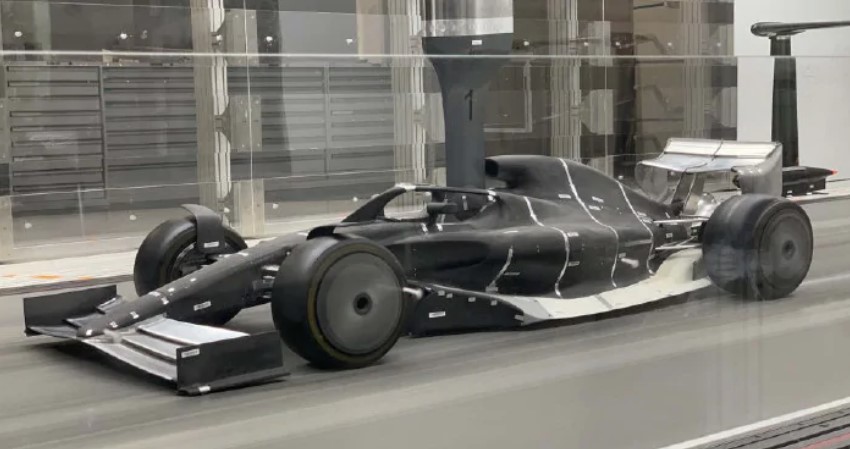 08/22/19
Formula One has released the first images of a prototype 2021 model in the windtunnel as it tries to copy IndyCar and make passing easier – with less dependence on over the body downforce.
F1 is set for a complete overhaul of the current regulations in 2021 and hopes the rules will create cars which deliver closer racing and more overtaking. Racing chief Ross Brawn has assembled a team to painstakingly analyze data in a bid to achieve both those aims.
Current drivers have been brought into the process to help shape the rules which will be published at the end of October.
Of interest will be assessing the wake of the car and the amount of turbulent air — often referred to as 'dirty' air in racing. The more turbulent air a car creates, the more difficult it is for another car to follow closely, thus minimizing the chance of overtaking.
"The wind tunnel testing we are doing is slightly different to what the teams might do," F1 chief technical officer Pat Symonds said in a story on the championship's official website.
"The teams concentrate solely on the forces on the car, through a variety of attitudes as they move the car around. While we naturally have an interest in what those forces are and particularly how those forces change as the car moves, we're even more interested in what is happening to the turbulent air behind the car.
"For that reason, although we are doing most of our development in CFD, and that CFD is using some pretty advanced techniques which aren't commonly used by the teams, we want to back up the virtual simulations with a physical simulation. We also chose to use a 50% model rather than a 60% model and we chose to run that model quite a long way forward in the wind tunnel, so this gave us the opportunity to best inspect the wake of the car."