Andretti: Pocono is not for sissy's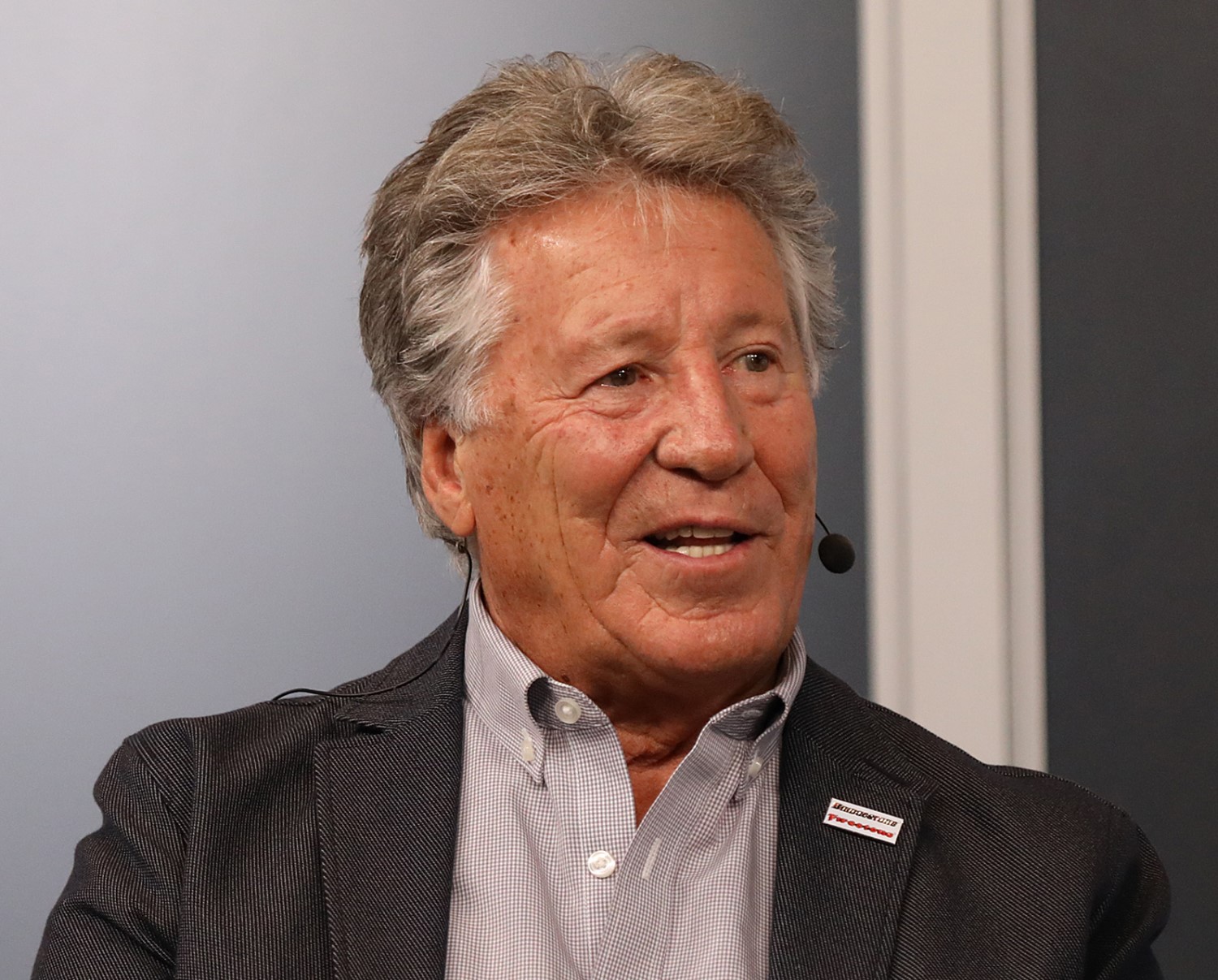 Mario Andretti: Sissy's should not race at Pocono
Legendary driver Mario Andretti offered opinion, blame and advice for everyone involved with the forthcoming decision concerning the future of IndyCar at Pocono Raceway.
And he didn't mince words to Paul Reinhard of the Allentown, PA newspaper the Morning Call.
"Pocono is not for sissies," the Nazareth-area legend said Wednesday via telephone. "They don't call it the Tricky Triangle for nothing. It's something to conquer, not to walk away from.
"It would be a grave mistake for IndyCar not to go back to Pocono. That's my clear position and I don't mind expressing it."
Andretti was at the Monroe County track over the weekend for the ABC Supply 500. He knew going in that because Pocono and IndyCar have no contract beyond this year, this event could be the last IndyCar race on the 2.5-mile tri-oval.
Following the third major crash in four years on Sunday, there have been some calls for a "divorce" between the track and sanctioning body. There have been many comments about the Pocono configuration, where speeds now are routinely 50-60 miles per hour faster than they were when the first IndyCar race, the Schaefer 500, was held there in 1971.
Andretti has heard them all.
"I would be very, very sad if the race is not continuing," said the 1969 Indianapolis 500 winner and winner of a 1986 500-mile race at Pocono.
"I was delighted when it was finally back on the schedule [in 2013]. I have made my position very clear. I have spoken with the powers that be at IndyCar as recently as [Tuesday]. I personally think it would be a bigger loss for IndyCar than for Pocono, quite honestly."
Andretti also has had conversations with Pocono CEO Nick Igdalsky, who has shared some of the thoughts of the track going forward. It seems now that a decision is definitely in the hands of IndyCar, the sanctioning body.
"There are two sides to every story," Andretti said. "I speak to Pocono and they tell me IndyCar is not responsive, and I talk to Indy and they say the opposite, that Pocono is not all that thrilled. It's all about getting down to business rather than dealing with emotions."
Andretti saw the best and worst of times during his 30 years as an IndyCar driver, and in the 25 years since he stepped out of the cockpit, he has served as American open-wheel racing's unofficial international ambassador. When he speaks, people listen.
He has family blood in the sport. His son, Michael, is the owner of Andretti Autosport, which fields four cars in every NTT Series event and more in the Indianapolis 500. His grandson, Marco, is a third-generation IndyCar driver who drives one of his dad's cars and finished 15th Sunday.
Feelings about IndyCar's future at Pocono came to a boil again after a first-lap crash Sunday that took out five cars, including one driven by Alexander Rossi, a contender for the IndyCar Series championship.
Robert Wickens, a driver who suffered a spinal cord injury in a wild wreck last year, and Nazareth native Sage Karam, who in 2015 was involved in a freak accident that resulted in the death of Justin Wilson, were most outspoken, saying it's time for IndyCar to abandon Pocono.
But at the same time, Sunday's ABC Supply 500 winner Will Power, Scott Dixon and Simon Pagenaud all had positive things to say about Pocono.
"When you talk to drivers, those who are more accomplished drivers all embrace Pocono," Mario Andretti said. "It has always been like that. The drivers from Day 1 have had a love-hate relationship with Pocono. The drivers that cherish the challenge love it, and I'm one of them.
"Don't blame the track. Blame the drivers. It's the drivers' responsibility to do it, and after something happens they all say mea culpa, but it's too late."
Another driver, Ed Carpenter, agrees, holding the drivers responsible for Sunday's crash.
"Situations like [Sunday] kind of baffle me because you have a big accident caused by a three-wide situation going in a straight line with three Indy 500 champions," Carpenter told The Indianapolis Star. "I know a lot has happened at Pocono — some related, some not — but in an accident like that, when it happens in a straightaway, I don't think it has to do with the circuit but the decision-making of us drivers behind the wheel."
Andretti also says IndyCar's leaving Pocono would diminish the diversity of the series and remove an event from the population-rich Northeast.
"The fan base in the Northeast is solid," he said. "We just have to basically wake it up, get a buzz going early enough to make plans, not just a week before."
While he said Sunday's crowd was the largest in the seven years since IndyCar returned to Pocono after a decades-long hiatus, the track needs to be more aggressive in its promotion of the event — if they get another chance. Active promotion has to be done at least a month in advance, not a week, Andretti said.
Pocono would have no better opportunity than 2020 to increase its IndyCar effort. The track will stage both of its NASCAR races on the same weekend in 2020, thus opening a larger block of time that can be devoted to the IndyCar event.
He said he has suggested that the IndyCar event be made into a three-day program, instead of two as it was this year. That, he says, might attract more campers to Long Pond, as would adding a support race on the Saturday of the weekend.
Andretti also had some advice for people trying to bring back the Nazareth Speedway, which had its last race in 2004 and has since been sold to developer David Jaindl.
"Why don't those people think Pocono can be used as their home track?" Andretti said. "Nazareth is gone. It's not gonna be back. Why not use that energy, and if you really want IndyCar racing, promote from within and go to Pocono. It's a great facility, and it's right here." Paul Reinhard/Morning Call