MotoGP: Four front, rear slick tire options selected for Silverstone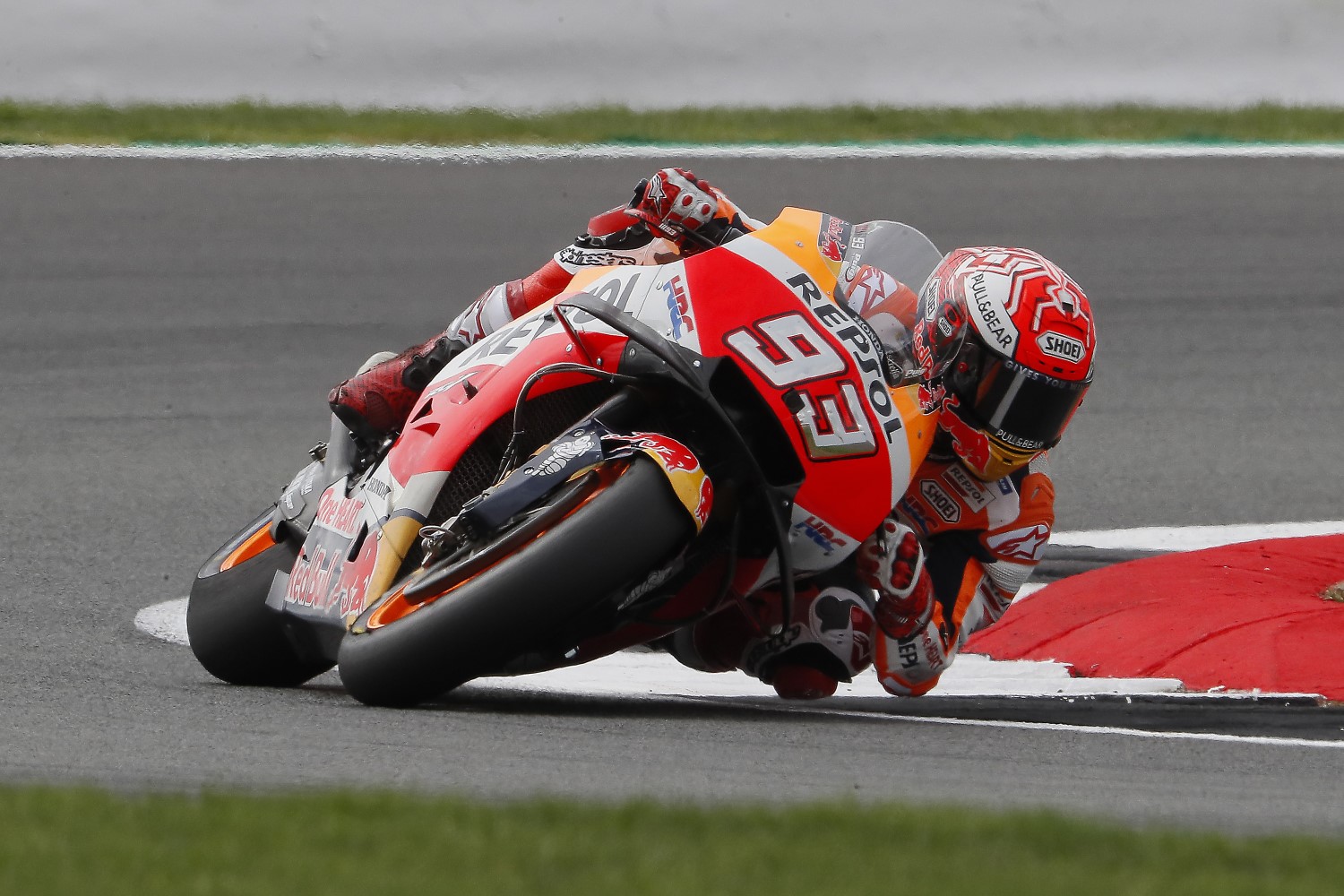 Michelin bringing new tires to Silverstone
With Silverstone undergoing a complete resurfacing ahead of the 2019 GoPro British Grand Prix, MotoGP™ tire supplier Michelin will be providing the premier class riders with one extra slick tire for the front and rear.
Armed with very little information about the resurfacing given no tests have taken place at the Northamptonshire layout, Michelin and the riders will be heading into the unknown on Friday morning. Standing at 5.9km, Silverstone is the longest – and one of the fastest – tracks on the calendar and to combat the asphalt change, the French brand have named a fourth front and rear slick tire.
The new slick range for Silverstone will be one soft, one medium and two hard compounds. The front medium and hard compounds will be symmetric, whilst the front soft and all the rears will be asymmetric with a harder right-hand-side to manage the 10 corners that travel in that direction. And although there are eight lefts making the design of the circuit almost symmetric, there is more stress put on the right side of the tire so the harder rubber is needed to give the riders optimum performance.
It may be August and the forecasts suggest a dry weekend, but wet weather can be expected at any time during a British summer, so the range of Michelin Power Rain tires could be called into operation at any moment. The allocation will feature symmetric soft and medium front tires, with asymmetric soft and medium rears with the harder right-hand-side like their slick counterparts.
Piero Taramasso, Michelin Motorsport Two-Wheel Manager: "It was a huge disappointment for all involved with what happened last year at Silverstone, but the circuit has done a good job and had it totally resurfaced, but this means we are heading there with no knowledge of how the surface will actually perform. The range of tires that we have selected is based on data supplied to us from the company that laid the asphalt, so we have some information of what types of stones and other materials have been used to make up the surface. It is always a challenge to go somewhere we haven't tested at; this is why we had it placed in the rules that we could take four tires to give the riders every opportunity to find the best compound for them and their bike. We are confident with our allocation and are looking forward to see how the new surface behaves, we have initial good reports, but want to experience it for ourselves, and of course we are certainly hoping for good weather, but we are going to England so who knows what will happen!"