Rossi team trying to fix car (Update)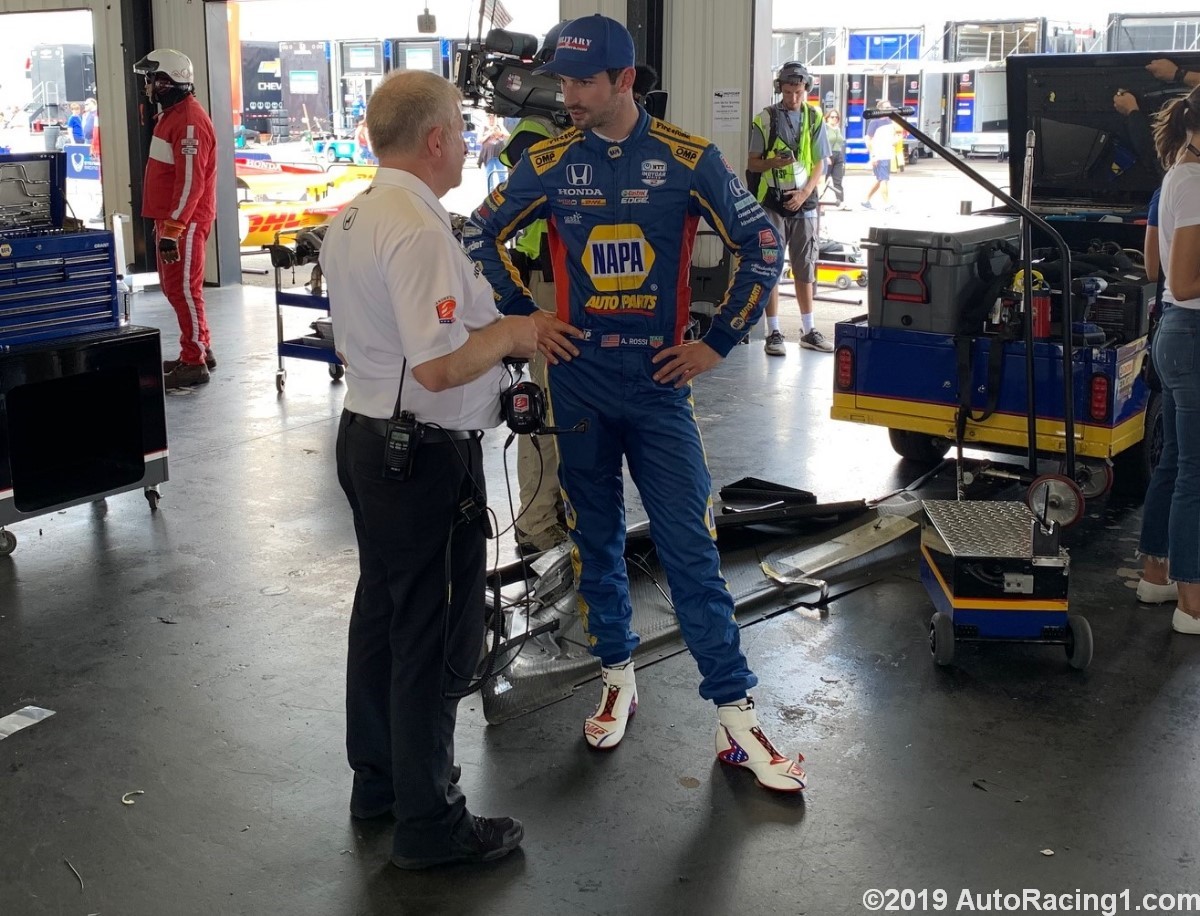 Rossi talks to Andretti Autosport COO Rob Edwards while his crew works on his car.
UPDATE Rossi went back out 89 laps down. Once the race hits 111 laps he may as well park the car because even if any other cars fall out he will not gain any more spots or points.
08/18/19 Alexander Rossi's Andretti Autosport crew is trying to fix his wrecked car but they are likely wasting their time because he will be too many laps down.
Once he gets back out there he will be some 30 laps down, and then to add insult to injury, IndyCar took the rule that said the minimum penalty for working on your car under the red is 2 laps, and imposed a 10-lap penalty.
Why 10 laps and not 2? The only explanation is to ensure their pet team, Team Penske, wins the championship and Rossi was their biggest threat so this ensures he's out of the picture now.
Rossi's crew has to change the undertray, gearbox, both right side suspensions, the right sidepod and front and rear wings.