IndyCar: Sunday morning update from Pocono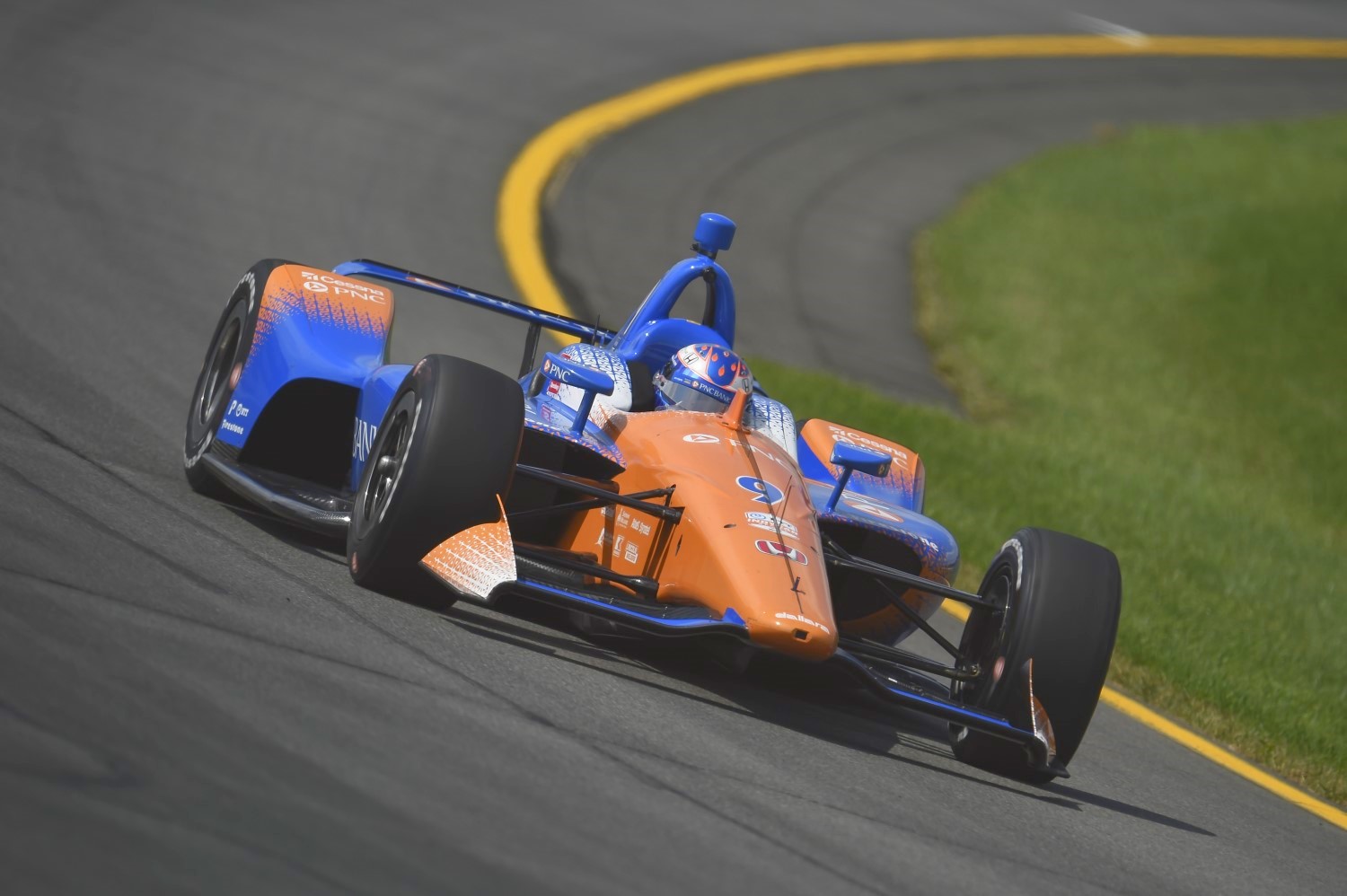 Dixon was 2nd quick Saturday. Can he win on Sunday?
Some good news from Pocono, the forecast is decidedly better for the race this afternoon and we expect to get this race in today. It will be warm, in the low-80s- and mostly sunny with only a slight chance of a thunderstorm.
The fans here are bored stiff as there is no racing and few activities until race time at 2:45 pm. No wonder IndyCar oval races are dying – they are so boring for the fans compared to road and street circuits where the action is constant. Not sure why IndyCar bothers to have any ovals races on the schedule. They are not promoted right, and except for the Indy 500, they eventually all die a slow death.
With the Pocono track needing a repaving in turns 2 and 3, passing may be very difficult here today.
IndyCar drivers return this weekend to Pocono with the driver in their thoughts. There is also the somber sensibility of racing on a track that has beckoned danger since the series came back to town in 2013. Justin Wilson died in 2015 at 37 from a head injury after being struck by debris from another car, and Robert Wickens was left paralyzed last year.
"Is it something that weighs on your mind? I'm human, yes, it does," IndyCar driver Graham Rahal said. "I think everybody would tell you that. It's hard not to think about those people when you're there. At the end of the day, there is no hesitance. You know that's your job and you go out there to do your best. You have to be safe, you have to be smart and know the balance between risk vs. reward."
Is this track inherently dangerous for race cars? Yeah, I actually think so," Pocono CEO Nick Igdalsky said. "I actually think it's more dangerous than some of the tracks, not all of the tracks, but some of the tracks they go to. I don't think it's any more dangerous than Indianapolis or Texas. They're carrying the same speed and have a bit of the same issues."
IndyCar has worked on safety measures designed to cut down on the kind of accidents that led to Wilson's death . Next season, a clear "aeroscreen" — anchored by and on a titanium framework– will virtually cover the open-air cockpit.
We made our predictions yesterday in our YouTube recap, and we think the drivers to beat will be Pagenaud, Dixon, Rossi and Power.
Mark C. reporting from Pocono