Ryo Hirakawa wins at Motegi, O'Ward flounders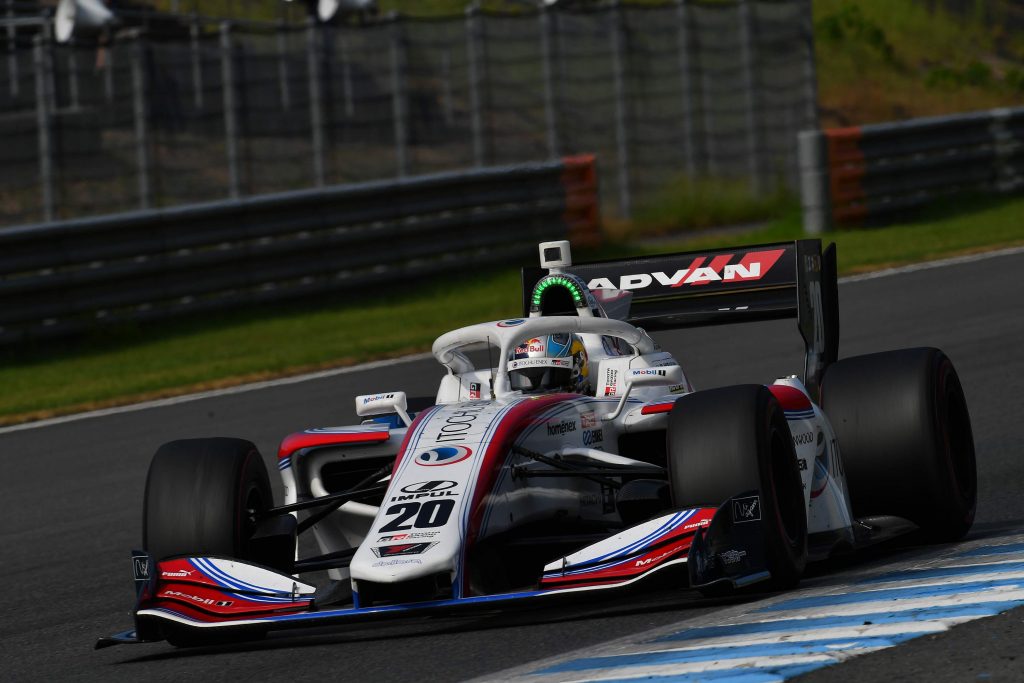 Ryo Hirakawa
With nearly 20,000 fans looking on at Twin Ring Motegi circuit under 37℃ temps (road temp of 49℃), last race winner Alex Palou got off to a good start to the race from pole position. Ryo Hirakawa followed Palou into the 1st corner, while also keeping his position. Nirei Fukuzumi remained in P3, as Kamui Kobayashi moved up 3 spots from a P7 start to get into P4.
On lap 1 Patricio O'Ward, Harrison Newey, Artem Markelov all went into the pit to take care of their mandatory tire change, while Palou worked to build up his lead. Nick Cassidy, then pitted on lap 4 to change to soft tires. This would prove to be a great strategy, helping Cassidy to a P3 finish in the race from a P12 start.
Tadasuke Makino lost control of his car on lap 7 in the final corner, spinning him off course. His car stalled, which brought out the yellow flag. Kazuki Nakajima and Harrison Newey pitted on lap 8, as the Motegi crew worked to get Makino's car off the track.
Later in the race, Kamui was able to pass Fukuzumi to take over P3. He then began to pressure Palou. Hirakawa pitted on lap 37, and Palou pitted on lap 39. Hirakawa was able to come out in front of Cassidy to keep his lead. Shortly after, Fukuzumi's brakes locked up in the first corner, which allowed Cassidy enough margin to get in front of him. Cassidy began pressuring Palou and was able to pass him on lap 45 to take over P3.On lap 23, Ryo Hirakawa overtook race leader Palou. But neither car had yet to pit. At that point in the race, it was Hirakawa P1, Palou P2, Fukuzumi P3, Kamui P4, Auer P5, Cassidy P6. Out of them, Cassidy was the only one to have pitted.
Hirakawa held on to his lead to capture his 1st win in Super Formula. Kamui finished in P2, Cassidy P3, Palou P4, Fukuzumi P5, Hiroaki Ishiura P6. With his P3 finish, Cassidy took over the lead in the championship points race.
Auer in the points
"The team did a great job again, a big step forward from Fuji and we had the short run pace we needed for a very good result but just lacked the long run pace for the race," explained Auer.
"We started in FP1 really off the pace but the guys turned things around completely overnight and gave me a very good car for FP2 and Qualifying," explained Auer who went from 13th in FP1 to 4th in FP2 and 4th in Qualifying."
"I think we even had a car for the front row but the tyre pressure wasn't quite optimum. Of course you can really do something from P4 on the grid."
"Unfortunately that didn't translate into a good race pace and that was clear from the start. I'm happy that I got the maximum possible out of the car and the guys did a good job with the strategy so together we made the best of the situation and got in the points."
"We need more long run pace, that's clear. The potential is there and of course we are going through all the details after the race. It is not one big issue but I believe a number of small issues that put together are giving us a big problem for race pace. Sort that out and we will have a great chance next time."
O'Ward chasing success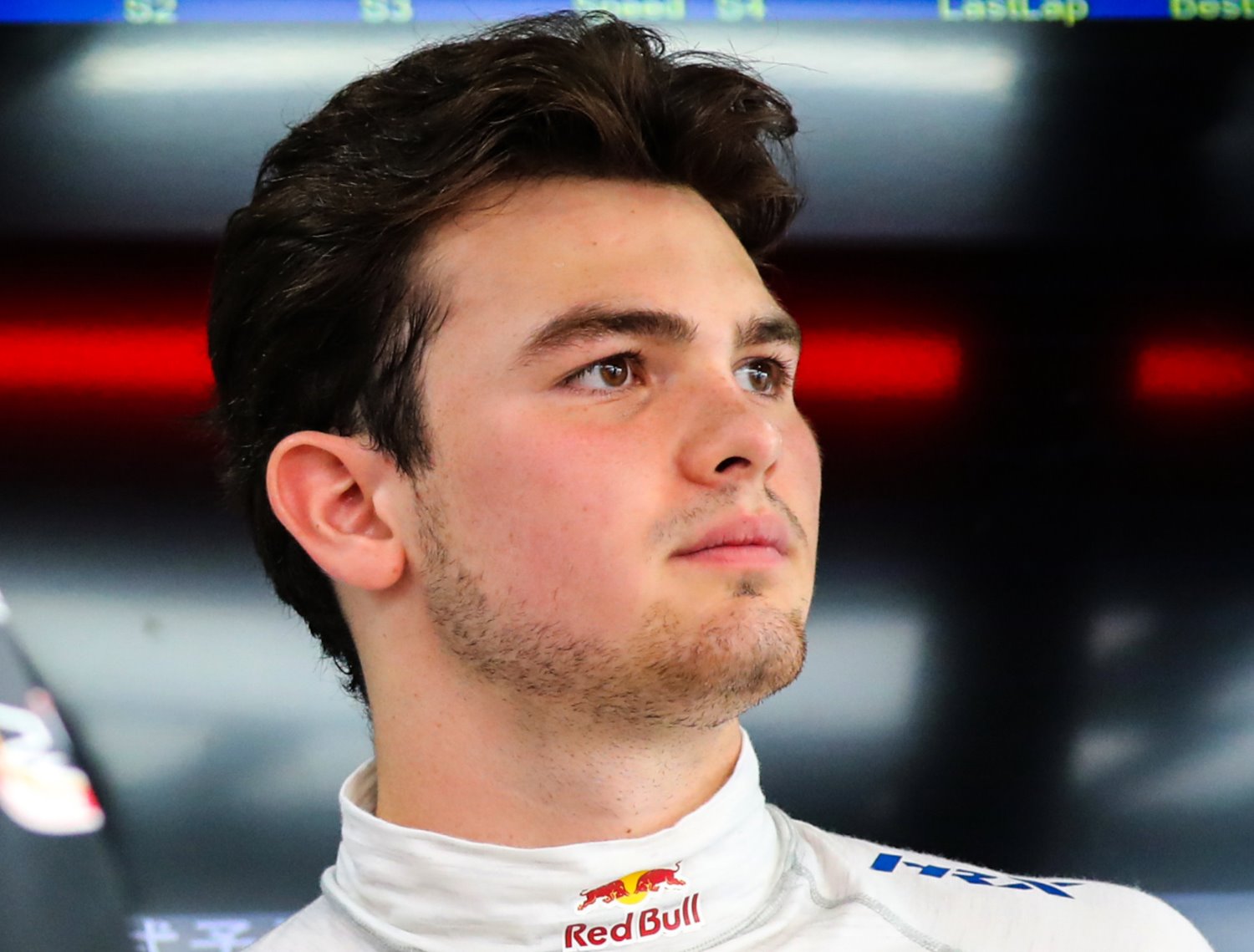 Patricio O'Ward
"We certainly went forward this weekend and it was good to have dry time in the car. From the start of the weekend we had really good pace on the soft tyre but I still have to find my way on the medium," stated O'Ward.
"The race was good, we got up to twelfth and had closed right up on the pack so only a few seconds separated us from sixth and seventh. Then we lost power and were only running on about 70% for the last 5 laps. A real shame as it was all coming together there for a good finish and maybe points."
"Still as a second Super Formula event I was happy with the progress. The key will be me learning to engage the medium tyre correctly as you have to use that for Q1. I haven't done that yet so we didn't make it to Q2. That's a bit of a black hole for me at the moment that needs to be sorted."
"We'd planned on starting with the medium and stopping at the end of lap one to get that out of the way and that is what we did so I then ran two stints on the softs to the end of the race. We were running the same pace as the leaders on softs so that shows what we would be able to do with better Qualifying."
"I was going forward and caught Markelov who was also looking to go past another car but the engine went into anti-stall for some reason and I lost a couple-of-hundred yards. Luckily it only happened once. Then we were OK until we lost power at the end."
"I enjoyed it, the Mugen team are great so I am sure we can take a big step forward next time."
Watch the replay here:
Motegi Results
| | | | | | | | |
| --- | --- | --- | --- | --- | --- | --- | --- |
| Pos | No. | Driver | Team | Laps | Behind | Gap | Status |
| 1 | 20 | Ryo Hirakawa | Team Impul | 51 | 0.000s | 0.000s | Running |
| 2 | 18 | Kamui Kobayashi | carrozzeria Team KCMG | 51 | 2.972 | 2.972 | Running |
| 3 | 37 | Nick Cassidy | Vantelin Team TOM'S | 51 | 9.771 | 6.799 | Running |
| 4 | 64 | Alex Palou | TCS Nakajima Racing | 51 | 16.314 | 6.543 | Running |
| 5 | 5 | Nirei Fukuzumi | DoCoMo Team Dandelion Racing | 51 | 18.668 | 2.354 | Running |
| 6 | 38 | Hiroaki Ishiura | JMS P.mu/cerumo-INGING | 51 | 28.439 | 9.771 | Running |
| 7 | 50 | Lucas Auer | B-MAX with Motopark | 51 | 43.123 | 14.684 | Running |
| 8 | 16 | Tomoki Nojiri | Team Mugen | 51 | 43.70 | 0.577 | Running |
| 9 | 1 | Naoki Yamamoto | DoCoMo Team Dandelion Racing | 51 | 43.961 | 0.261 | Running |
| 10 | 4 | Yuji Kunimoto | Kondo Racing | 51 | 44.607 | 0.646 | Running |
| 11 | 8 | Kazuya Oshima | UOMO Sunoco Team LeMans | 51 | 45.319 | 0.712 | Running |
| 12 | 7 | Artem Markelov | UOMO Sunoco Team LeMans | 51 | 46.006 | 0.687 | Running |
| 13 | 3 | Kenta Yamashita | Kondo Racing | 51 | 46.645 | 0.639 | Running |
| 14 | 15 | Patricio O'Ward | Team Mugen | 51 | 48.887 | 2.242 | Running |
| 15 | 19 | Yuhi Sekiguchi | Team Impul | 51 | 49.840 | 0.953 | Running |
| 16 | 36 | Kazuki Nakajima | Vantelin Team TOM'S | 51 | 1'00.738 | 10.898 | Running |
| 17 | 39 | Sho Tsuboi | JMS P.mu/cerumo-INGING | 51 | 1'10.301 | 9.563 | Running |
| 18 | 17 | Koudai Tsukakoshi | Real Racing | 51 | 1'12.814 | 2.513 | Running |
| 19 | 51 | Harrison Newey | B-MAX with Motopark | 51 | 1'27.739 | 14.925 | Running |
| 20 | 65 | Tadasuke Makino | TCS Nakajima Racing | 5 | 46 Laps | 46 Laps | DNF |