IndyCar practice on hold at Pocono (2nd Update)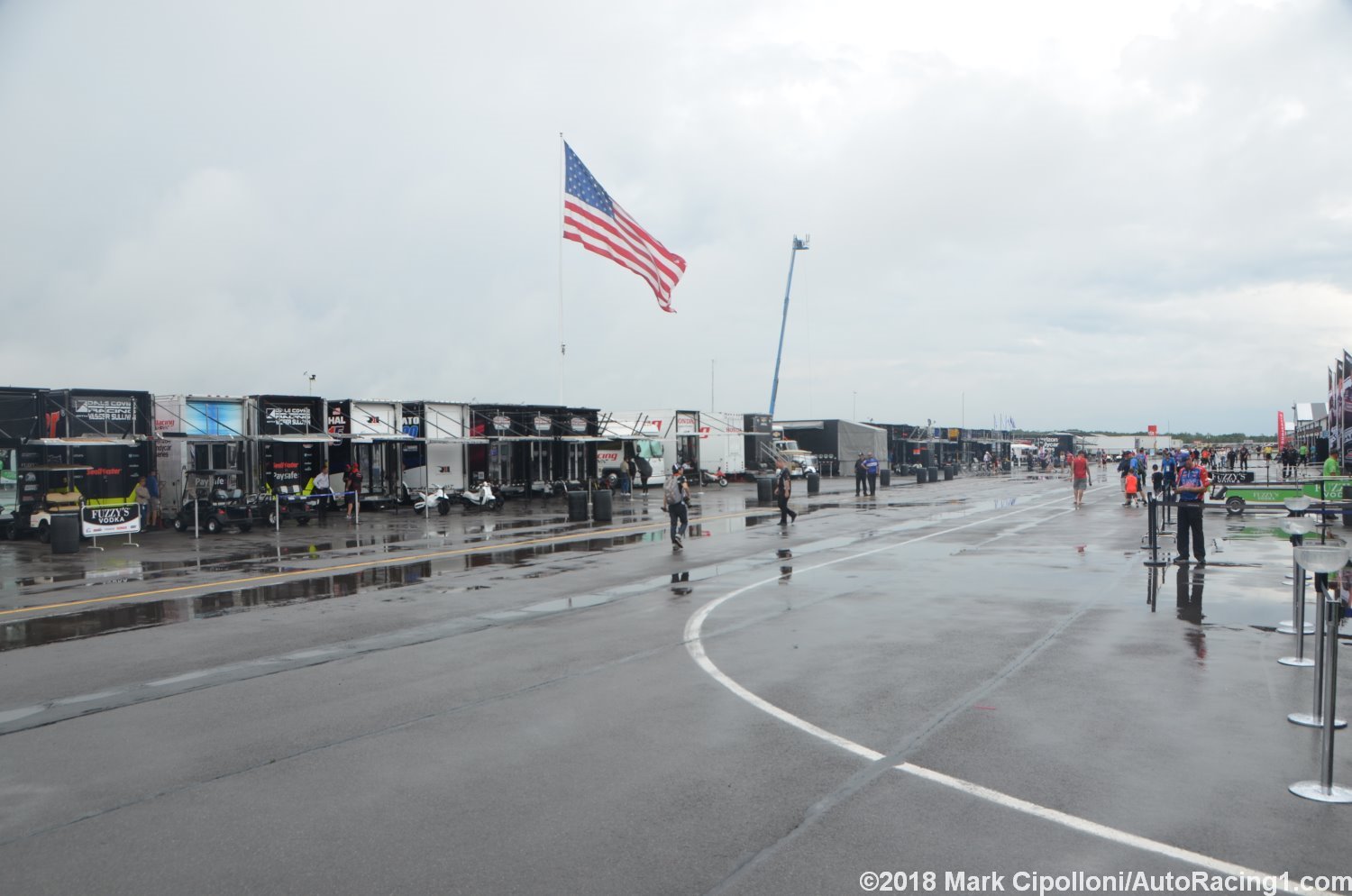 Last year rain hit the track as well
UPDATE It is now pouring here in Pocono, the track is soaked and qualifying has officially been cancelled. After the rain passes and they dry the track, they will have a 2-hour practice session.
More rain is in the forecast for tomorrow so it is possible this race won't run until Monday.
08/17/19 Practice has been cancelled even though the track is perfectly dry, qualifying will be cancelled as a result and we will likely have an extended 2-hour practice session this afternoon.
We expect they will announce that the grid will lineup based on driver points with Josef Newgarden on pole and Alexander Rossi alongside.
Why wasn't the helicopter here before the weather hit their helipad?
08/17/19 IndyCar practice 1 for the ABC Supply 500 is on hold here at Pocono Raceway. There is weather approaching from the West, but it's perfectly dry here
However, the Medevac helicopter cannot fly in bad weather so they are waiting for the system to pass.
Hopefully it will miss the track because if the track gets wet we are looking at many of drying time. That would probably force 12:30pm qualifying getting pushed back.