IndyCar: Saturday morning update from Pocono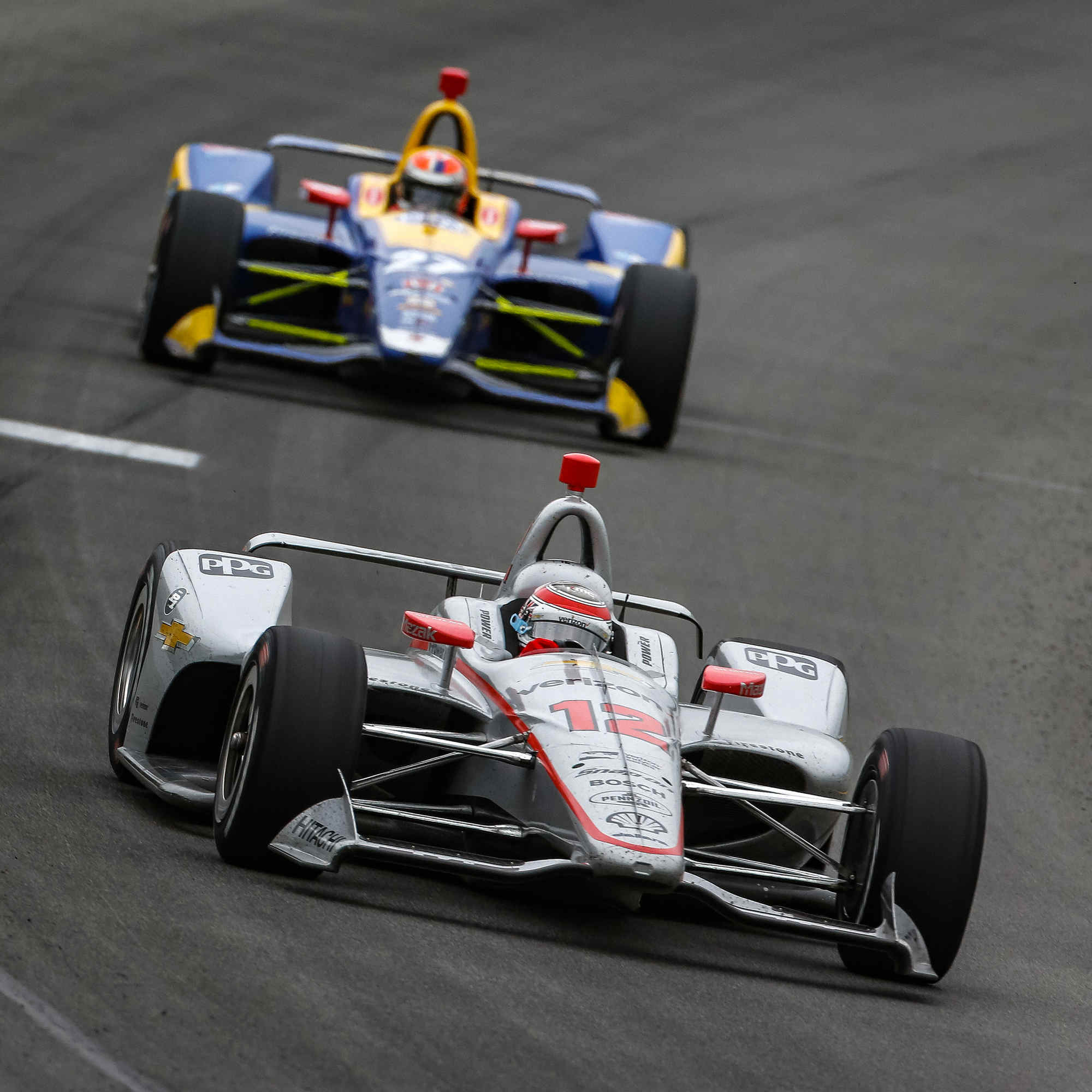 Power leads Rossi last year.
Good morning from the mountains of Pocono, Pennsylvania where the IndyCar teams and drivers are gathered for the ABC Supply 500. We hit a few rain drops on the way to the track this morning but we think today will be largely dry. We're more worried about tomorrow's weather forecast which is iffy at this point.
This morning's 1.5-hour practice session starting at 9:30am will be all about setting up the car for qualifying at 12:30pm ET. That is followed by practice this afternoon at 4:00pm when the drivers will focus on race day setup.
With four races remaining on the 2019 IndyCar schedule, every race counts as points leader Josef Newgarden has Alexander Rossi, and Simon Pagenaud closing in and Scott Dixon still in the hunt.
Rossi, who has a different sponsor for this race, runs well here, and he's hoping to pick up another win at the Tricky Triangle and possibly wrestle the points lead away from Newgarden. However, Firestone may have thrown a monkey wrench into his dominating setup from last year by bringing a different tire this time around.
Sebastien Bourdais calls Pocono unusual. "Pocono is a very unusual oval. It has some very unique characteristics, with three drastically different corners, and that's why it's called the 'Tricky Triangle'. Other than Iowa, we have qualified the SealMaster Honda No. 18 pretty well on ovals for the past two years.
"Hopefully, we'll unload strong because we only have the one practice session before qualifying. It's a 500-mile race, so qualifying isn't as important as at some other tracks, but track position proved to be very important last year.
"We're closing in on the end of the season and I know the whole team is working hard to finish the season strong."
A lot of talk is about 2020 and what the driver lineup will look like – check out our 2020 IndyCar Silly Season Page.
Mark C. reporting from Long Pond, PA.