Bayley Currey fails drug test, suspended by NASCAR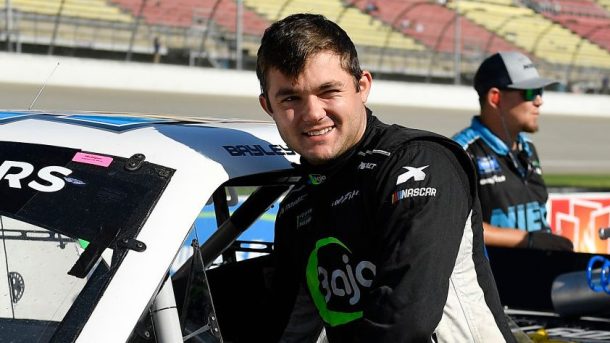 Bayley Currey
Driver Bayley Currey has been suspended definitely because of a failed drug test that was administered last week at Michigan International Speedway, the sanctioning body announced on Thursday.
In a statement, Currey says that he failed the test because his pre-workout supplement, Juggernaut Irate, contained DMHA, a substance that is banned in NASCAR.
Currey says that he requested to be immediately placed in NASCAR's Road to Recovery program and that he will "expedient the process" to be reinstated.
Currey, 23, currently competes part-time in the Monster Energy NASCAR Cup Series and Xfinity Series with Rick Ware Racing.
The team released a statement saying, "We believe that Bayley Currey has made an honest mistake, by not checking his pre-workout supplements for ingredients that are not allowed through the NASCAR systems. As an organization, we stand behind Bayley's Road to Recovery journey, and will always have a place for him within our organization."
The Texas-native was slated to compete in Friday's Food City 300 and Saturday's Bass Pro Shops NRA Night Race with RWR. A replacement driver has not been announced.