FIA to monitor F1 tire pressures at all times from 2021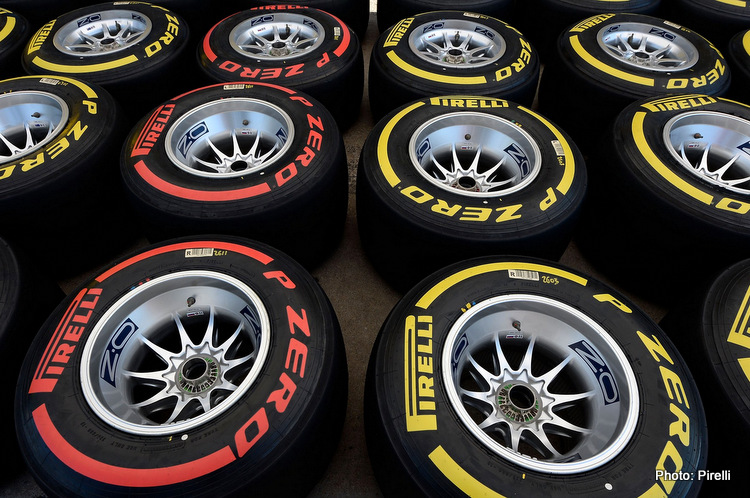 Tire pressures to be monitored.
The FIA is set to introduce a special tire pressure monitoring system common to all teams in 2021 that will provide the governing body's stewards with relevant data on pressures and temperatures over an entire Grand Prix weekend.
Along with a new set of regulations, Formula 1 will usher in 18-inch wheels from 2021, a move that will be accompanied by a ban on tire blankets, compelling the FIA to enforce tire pressure constraints.
"A standard system to monitor F1 tire temperatures and pressures is planned to be introduced for the 2021 F1 season," an FIA spokesperson told Motorsport.com.
"The objective is to make the tire running pressure and temperature data available to the FIA and the teams with a standard format and level of accuracy.
"In addition, the use of a standard measurement chain will streamline the tire identification process and tire usage monitoring."
The supplier of the tire pressure monitoring system (TPMS) will be determined by a tender submitted to the FIA that will close on August 30.
The chosen supplier shall be determined in early October and will then deliver a TPMS prototype to Pirelli for early testing of the latter's 18-inch tires in December.
The supplier's contract will run from 2021 to the end of 2023, with the FIA having the option to extend the deal for an additional three years.
The sensor – which will monitor all tires in a team's garage – will also check rim temperatures, internal air temperature and inner carcass temperature.
The FIA insists the system "must cover the needs for on-car use and for typical F1 tire storage garage areas. Offers to include details of the installation required for a typical garage layout. Price list to include cost of expected complete kit for a single garage storage area."
A by-product of the introduction of the tire pressure monitoring system could be its ability to add some intrigue, if the information is made available to the public through F1's on-screen graphics.