NASCAR 2nd Tier series news roundup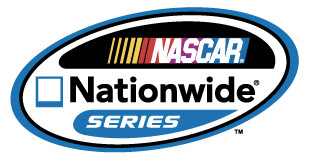 Certainly one the focal points surrounding the second tier of NASCAR's national touring series involves the marketing department's ability to locate a new title sponsor. Nationwide Insurance announced in recent months that they will not be renewing their contract which concludes at the end of the 2014 season. There have been reports indicating that there is a short list of potential replacements with the estimated cost of the package being somewhere between $12 to $15 per year.
A RATHER SURPRISING DRIVER CHANGE.
In a totally unexpected move, that no one saw coming, James Buescher will be leaving Turner Scott Motorsports to join team owner Rick Ware and his RAB Racing organization. The move was confirmed by a mid December press release that said:
"RAB Racing announced that they have signed 2012 NASCAR Camping World Truck Series Champion James Buescher to a multi-year deal to compete full time in the NASCAR Nationwide Series. Buescher has competed full time in the NCWTS for the past three seasons and has recorded one championship and two third-place finishes in the drivers' championship standings. Buescher will have veteran crew chief Chris Rice on top of the pit box for the 2014 season. In 2013 Rice, lead the #99 Toyota Camry to two poles, two top-5 finishes, and six top-10 finishes. Sponsorship details for Buescher and RAB Racing will be announced in the near future."
At literally the same time, TSM issued a prepared statement saying they had agreed to release Buescher from his contract obligations which allowed him to make the move. Again, this decision was regarded by many as being very surprising. Buescher had a stellar 2013 season with TSM that included two wins, four top five finishes and 14 top ten finishes while finishing third in the final championship standings.
Buescher indicated that a large part of his decision to switch teams involved RAB Racing's strong ties to Toyota and the Toyota Racing Development engine program. He later referred to that as being major factors that were in the best interest of his professional future in NASCAR.
The really interesting aspect to this story actually had nothing to do with the on track process of taking care of business. It was the element of family. Steve Turner, one of the principal partners in TSM, is Buescher's father in law. In an interview, Buescher said "all parties worked diligently to separate business from family."
IT'S ALL GOOD NEWS FOR LANDON CASSILL.
As in the case of 2013, driver Landon Cassill will be campaigning rides in NASCAR's Nationwide and Sprint Cup Series. On the Nationwide Series side of the garage, Cassill will drive the JD Motorsports with Gary Keller lead car – the #4 G&K Services Chevy – for the 2014 Nationwide Series season. Team owner Johnny Davis made the announcement and said the team looks to make progress in Cassill's second season working with the group. Cassill will replace veteran Mike Wallace as the team's lead driver.
Davis plans to run a second car with at least a part-time Nationwide schedule, and Canadian driver Daryl Harr will fill that spot. Other opportunities for races in the second car will be available as sponsorship allows.
Minnesota-based G&K Services will return as a key sponsor for JD Motorsports and the 4 car. Veteran crew chief Dave Fuge, who joined the team during the 2013 season, will be Cassill's crew chief.
On the Sprint Cup side of the NASCAR garage, the Cedar Rapids-Iowa driver will return to Circle Sport Racing's #33 Chevrolet, a collaborative effort with Richard Childress Racing, in addition to the full time campaign with the #4 car for JD Motorsports in Nationwide.
Logistical issues with Cup commitments may cause him to miss a few Nationwide races. He ran 33 of the 36 races in 2013 for Circle Sport in Cup, and 23 of the 30 races in a separate entry for JD Motorsports in Nationwide. "(Running both series) keeps me on the racetrack, it's more opportunities for me to show my skills to potential sponsors", Cassill said. "It's really valuable for me to be running in both series every weekend".
VETERAN CARL LONG TO RETURN WITH A DODGE.
NASCAR veteran Carl Long announced plans to return full time to the Nationwide Series in Dodges owned by a collaborative of business investors, according to a post on his website.
"I am putting my own team back on the track in 2014. I This effort will be a combination of people. First is Gregg Mixon and partner, they have purchased two Penske Dodges so far. I have different people who have helped me attain 3 more Penske Dodges. JC Blum owns one car at moment, and plans are being made for him. John Carter, owner of the #37 and #08 cup cars I drove a few years ago, has contributed with parts to help me with Daytona. Chuck Friedel owner of #54 nationwide car I raced at Dover some years ago has made the purchase of Penske Dodges possible. Chuck and his wife Joan have been supporting my racing effort for the last few years. Although limited, we now will be able to put all stuff together. I have a purchase pending of a Toyota team equipment.
I have a few drivers that may work through us to on their own car and race under our banner. Otherwise, myself and Matt Carter will do S&P, [start and park], to make payroll while we look for sponsors and develop the team. We will be using Penske engines and looking at different locations for the shop. If a funded driver is available to race, Matt will do the S&P and I will get out of the seat. Hope to give a formal announcement in weeks ahead."