Rebranding the Nationwide Series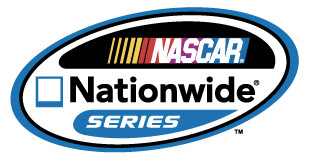 At the beginning of 2007, NASCAR was seeking a new title sponsor for their second tier national racing series. Known for many years as the Busch Series, the famed beer company at that time announced that it would not be renewing its contract. The process of signing a new series sponsor was turned over to NASCAR Chief Sales Officer John O'Connell who had already established a track record as being very savvy when it comes to marketing packages.
O'Connell and company did a very good job at lining up some very impressive prospects to take over the title sponsorship of the series. Eventually the effort led to the signing of Nationwide Insurance who became the series' official sponsor at the beginning of the 2008 racing season. However, earlier this year, Nationwide Insurance announced that they would not be renewing their contract which concludes at the end of the 2014 racing season.
Once again, the race is on the sign a new sponsor. What level of corporate investment are we talking about? Here's some financial bullet points recently released by the "Sports Business Daily", (SBD):
The naming rights for the series are expected to cost between $12 and $15 million per year. By the way, that figure is a projected 20 percent above the $10 million in the rights fees currently paid by Nationwide Insurance.
NASCAR will require the new series sponsor to sign a ten year contract that includes a media commitment of $10 million plus and an activation commitment also valued at $10 million plus.
Those amenities will elevate the annual sponsorship commitment upwards to approximately $30 million per year.
With the arrival of two new television networks taking over the series' live broadcasts, Fox Sports and NBC Sports, beginning in 2015, the new sponsor will be expected to participant in the cost of rebranding the series. The overall cost of this rebranding procedure has yet to be announced by NASCAR.
So, what pot of gold is waiting for a new sponsor at the end of this NASCAR rainbow? According to the heading on the sales packet, issued by O'Connell's office, the new corporate tenant will get to "own and brand the number one spectator sport."
There also seems to a rather healthy annual media exposure figure attached to this sponsorship program estimated by NASCAR to be around $130 million in value. This figure's calculation is based on the sponsor's corporate logo being seen, and mentioned, during the national live coverage of the races. Also involved in the equation are the frequent mentions that comes with pre and post race reports from national sports networks which features highlights of the races. Examples of this would be Fox Sports 1's "NASCAR Race Hub" and ESPN2's "NASCAR Now" which are aired on a Monday through Friday schedule. There are also reports, backed with video highlights, on the various national sports reports such as ESPN's "Sports Center." There's also highly significant media exposure value from the print, digital and social media that factors into this equation as well.
The estimated annual media exposure value of $130 million is not as far fetched as it may seem. There are reputable corporations who takes on the task of logging all sightings and mentions of their client's company name while calculating its potential value. The name Joyce Julius and Associates immediately comes to mind. Based in Ann Arbor-Michigan, this company has a 25 year track record of providing what they term, "third party marketing research". Their client representation in the world of NASCAR racing is extremely well known. Employing the use of meticulous notes and stop watches, they have created a formula capable of calculating the value of media exposure. While an annual media exposure value of $130 million is hardly cash in the sponsor's bank account, it's still a highly potent marketing tool a sponsor could easily use to generate sales increases.
Are there potential pitfalls to sponsoring one of NASCAR's national touring series? There's always potential pitfalls, when making an investment of this size, that has to be carefully considered. It appears that, in this particular case, one of those pitfalls may lie in the area of television coverage and the revenue generating ratings numbers that comes with the broadcasts.
One of the more positive aspects to the ESPN Networks' coverage of the NASCAR Nationwide Series was the ratings numbers generated by the November 16th, season ending, Ford Eco Boost 300 at the Homestead-Miami Speedway. Because this particular race featured a significant amount of drama from the tight championship battle between drivers Austin Dillon and Sam Hornish Jr, the viewership numbers were quite good.
According to the A. C Nielson company, who monitors television ratings, the NASCAR Nationwide Series' final race garnered a 1.3 U.S. household rating that generated 1.9 million viewers. That figure was an increase of over 200,000 viewers generated from the 2012 event.
However, the Nielsen ratings for the entire 2013 NASCAR Nationwide Series was a disappointment for the ESPN Networks. The 31 televised races averaged 1.7 million viewers per event which was a 14% decrease from the 2012 figures.
With a drop in television ratings often comes a great deal of speculation regarding the reason why it happened. Somehow, part of that speculation included NASCAR driver Danica Patrick. The general theory stated that, during the 2012 season, Patrick was racing full time in the NASCAR Nationwide Series and her legion fans were avidly following her progress. Then, in 2013, she launched her full time rookie season in the NASCAR Sprint Cup Series and that's why the ratings for Nationwide Series 2013 suffered a deficit. Again, when it comes to television ratings, the element of speculation often runs deep and wide.
When a new series sponsor begins its tenure in 2015, they will be dealing with a brand new television package provided by Fox and NBC Sports. Fox Sports 1, which officially launched this past August, will be broadcasting 14 races, the main NBC Network will present four events while their NBC Sports Network, NBCSN, will broadcast 15 races. Formerly known as Versus, the NBCSN was rebranded and launched in early January of last year. However, the combined viewer potential for this television package is reported to be approximately 20 million less viewers than ESPN's current numbers. That's bound to become a major point of conversation during the negotiations with a new series' sponsor.
Is there a potential list of prospective new sponsors to replace Nationwide Insurance? Actually yes, it appears that there is. There is a list of prospects that dates back to 2007 consisting of corporations who participated in previous sponsorship negotiations. Topping that list is Subway Sandwich Shops, which has been a long time sponsor of NASCAR Sprint Cup driver Carl Edwards and his Roush Fenway Racing team. Back in the day there were reports that said Subway was very close to becoming the series' new sponsor but reportedly changed their mind during the closing stages of the contract negotiation process.
Other reputable, national franchise, corporations, who were also seriously interested in sponsoring the series back in 2007, includes Dunkin' Donuts, AutoZone and KFC-Kentucky Fried Chicken. It's anticipated that NASCAR Chief Sales Officer Jim O'Connell will look at these corporations first. It's also quite likely that his office has an additional list of new prospects that would be a good fit for the racing series.
Will NASCAR's Sales Office achieve success in signing a new sponsor to replace Nationwide Insurance? Despite possible hesitations due to the uncertainties of the national economy, the answer to that question is likely going to be yes, there will be a new sponsor in place when the series launches its 2015 season. O'Connell and his staff has a past and healthy reputation of coming through and closing the deal.