Bryce Cornet in Indy Pro 2000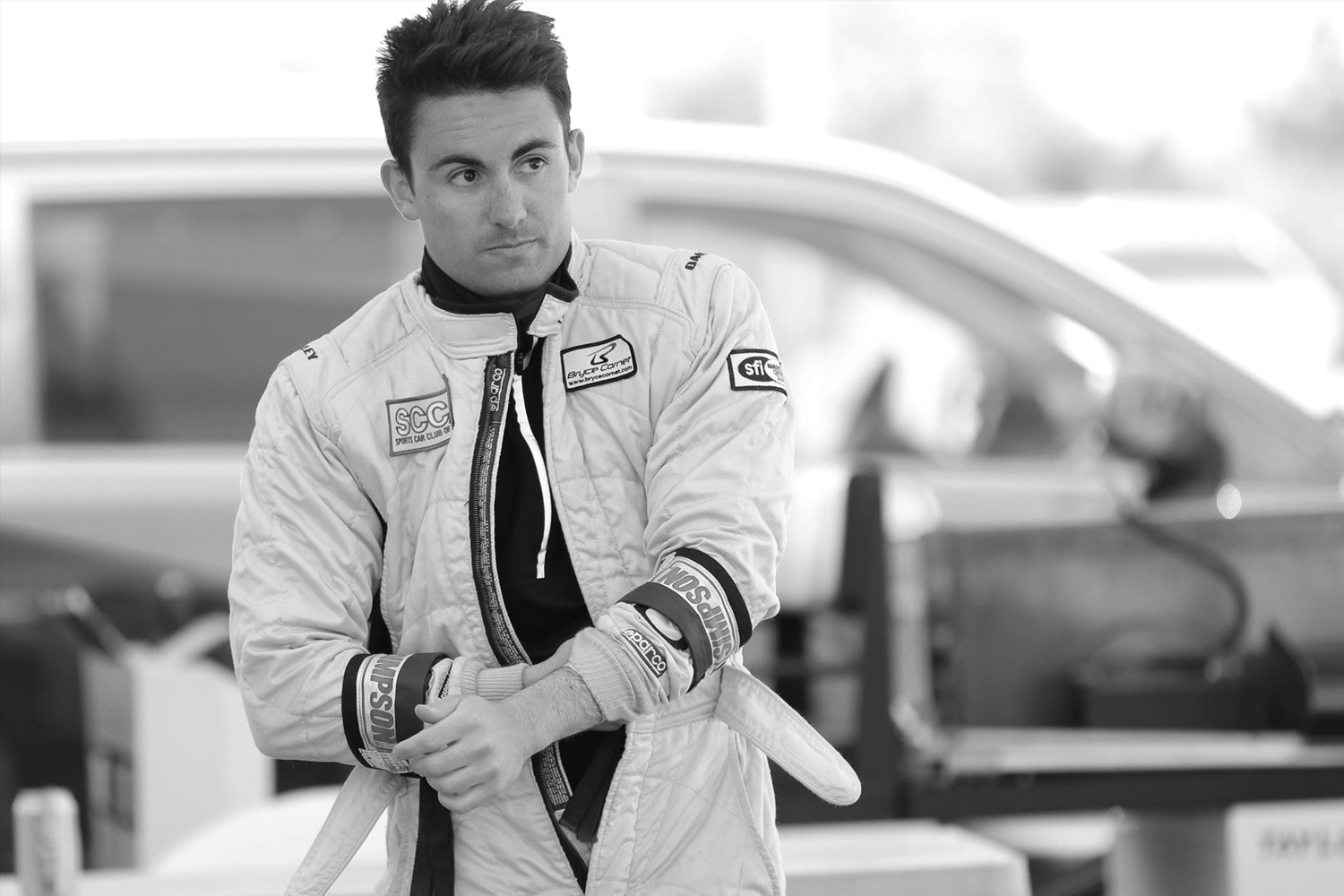 Bryce Cornet
Exclusive Autosport is excited to announce they will be testing Oklahoma native Bryce Cornet on August 21 on the Autobahn Country Club road course in Joliet, IL. The 25-year-old had re-fired his racing career following a medical setback and comes into the test with a deep SCCA Formula Mazda resume, having won several titles, including the 2018 SCCA National Championship Runoffs, the 2018 Hoosier Super Tour Championship, and the SCCA Driver of the Year. These accomplishments earned Cornet a lucrative ticket to the Road to Indy USF2000 Shootout last December. The team looks forward to running this SCCA champion in one of their Tatuus PM-18 Indy Pro 2000 car to see what he is able to accomplish at the one-day test.
"We are looking forward to the Autobahn test with Bryce in a week's time," expressed Michael Duncalfe, Team Principal. "Bryce has overcome many hurdles to continue his quest in motorsports. He has a proven winning record, a lot of drive and determination. We are excited to see what he can do behind the wheel of one of our winning PM18 cars."
As most drivers do, Cornet's parents introduced him to motorsports at an early age when he began racing karts. Bryce progressed through the national ranks in karting, winning multiple championships and additional accolades. In 2010, a few months after returning from his first open-wheel racing school in Toronto, Canada and setting a track record, he was diagnosed with two heart abnormalities; Wolff-Parkinson-White Syndrome (WPW) and Supraventricular Tachycardia (SVT). He underwent two catheter ablation procedures in order to clear him to continue racing. These abnormalities hindered his progression in motorsports at a young age physically while undergoing treatment, and financially due to the cost of medical bills. Now cured, Cornet has re-focused his pursuit on the Road to Indy Ladder system. His own life experiences have created a new path to continue to reach his motorsports goals.
"Michael Duncalfe and Exclusive Autosport have been very supportive in making this test possible," Cornet enthused. "Seeing the success that the team has had in the Indy Pro 2000 series, I am excited to get behind the wheel of one of their cars. This step, although seen as a small one for many drivers, is a huge step for me given my story and my path as a driver. A huge thank you to my family, Spiers New Technologies, and Verra Industrial Automation Inc. for helping me make this test. I am excited for this next big opportunity!"
The team currently sits fourth and seventh in the Indy Pro 2000 Presented by Cooper Tires Championship with Danial Frost and Nikita Lastochkin, respectively. The team has three races remaining in the 2019 season, including the oval of World Wide Technology Raceway at Gateway, the road course of Portland International Raceway and the road course of WeatherTech Raceway Laguna Seca. Exclusive Autosport will then immediately begin preparations for the Chris Griffis Memorial Test, which is scheduled for October at the Indianapolis Motor Speedway. For test inquiries, please contact our team owner, Michael Duncalfe.
Exclusive Autosport is pleased to be able to partner with great companies, such as AERO™ Advanced Paint Technology (www.rethinkpaint.com), which is used on all their race cars.